SHINee's Taemin praised after fashionably covering up swear word in recent photos
The media and netizens are praising SHINee's maknae member Taemin after he graciously and fashionably covered up a swear word in recent captured photos.
Media portal Kukmin Ilbo pointed the action out in a recent article, revealing a photo of Taemin wearing a large and lengthy jacket decorated in various embroidered logos and making his way into a van.
However, the point of interest is that his jacket came with an embroidery that read "fuck," of which Taemin has graciously covered up. Upon closer inspection through a fan photo, the swear word is censored by a fan-given pin that read "Rock Your Body Taemin."
Find out what Netizens had to say about this article below!
Heading: "" (Kukmin Ilbo)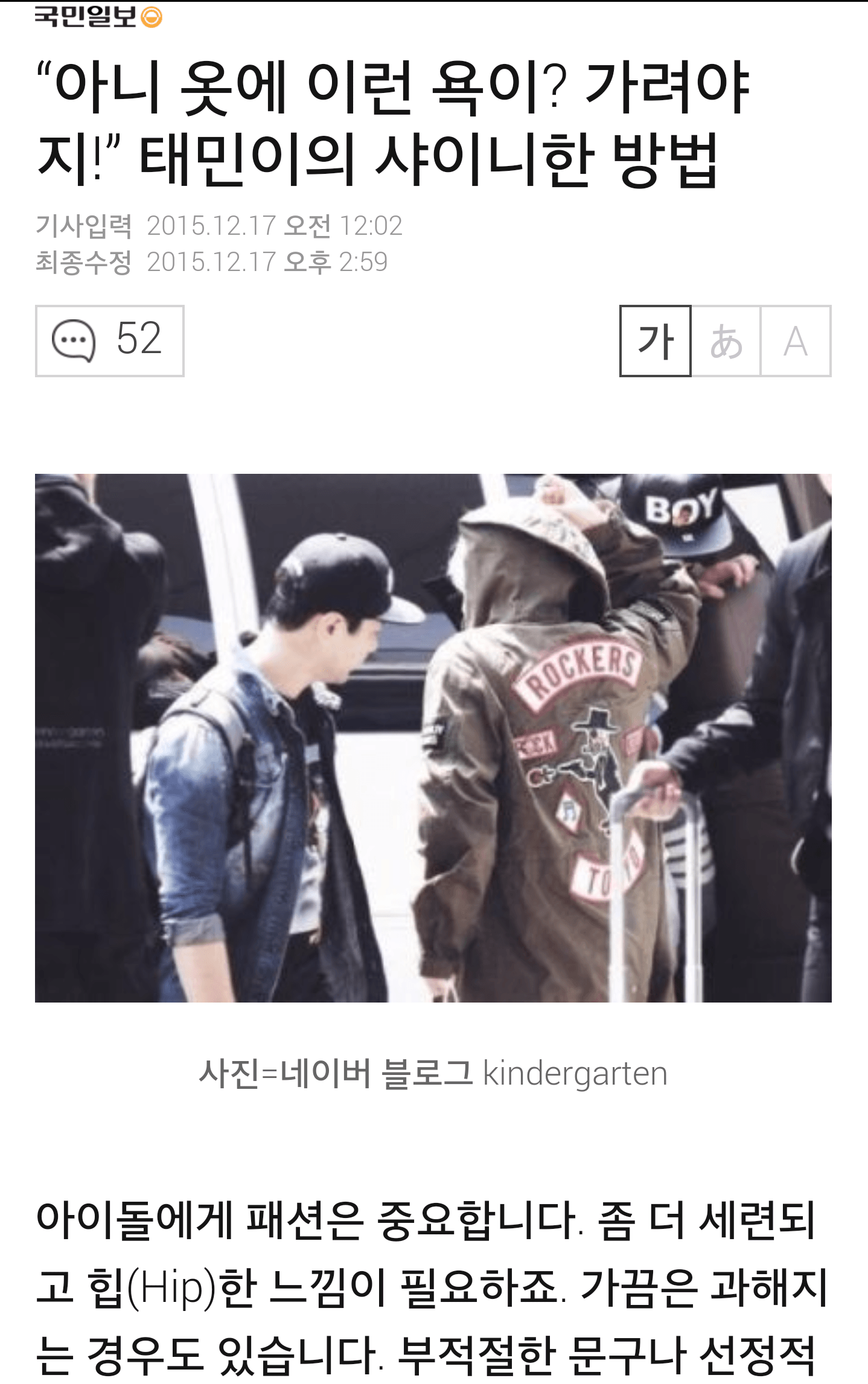 "The article points out that idols sometime unwittingly wear clothes with crude words for their design."
"Imagine Taemin putting on those badges with his baby hands ~~whata cutie..8ㅅ8"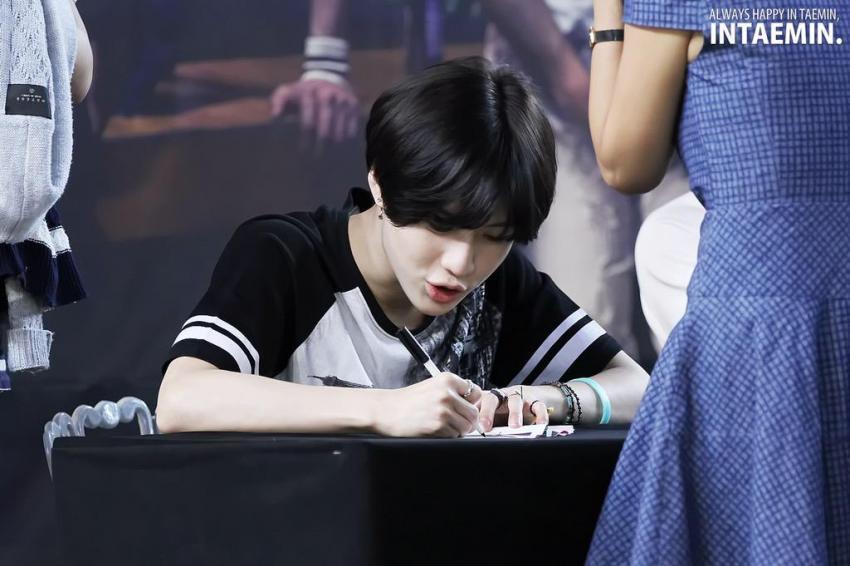 ---
NETIZEN REACTIONS
Koreaboo has collected reactions from Netizens who commented on the original article from our Korean source. The below comments are the most popular comments at the time of this article being published.
---
It's a gift from a fan too…right? Our Taemin is such a babe ㅠㅠㅠㅠ

Meanwhile his visuals……!
Imagine how much attention he paid on to this. He had to look for badges that go along with the clothes and put thme on himselfㅜㅜㅜㅜㅜㅜㅜㅜ
The reporter must be a Taemin otaku too ㅋㅋㅋㅋㅋ 
He seriously pays attention to the smallest details as to not create any controversyㅠㅠㅠㅠ
Source: Instiz
Share This Post