EXO's Baekhyun and BTS' V show off their cute friendship at "Inkigayo"
With both male idol groups EXO and BTS promoting simultaneously this December for their respective albums, fans have spotted the friendly interaction between members.
On the latest Inkigayo episode aired on December 20th, netizens pointed out the friendly exchange between Baekhyun and V during PSY's encore stage at the end of the show on Pann, writing, "Today on Inkigayo, V and Baekhyun's friendship." With both male members standing besides PSY, the two adorably show off their friendship to the world as they dance together, pointing at PSY as their senior sang his #1 track "DADDY."
Find out what Netizens had to say about this article below!
"PSY's encore stage after he was announced as 1st place."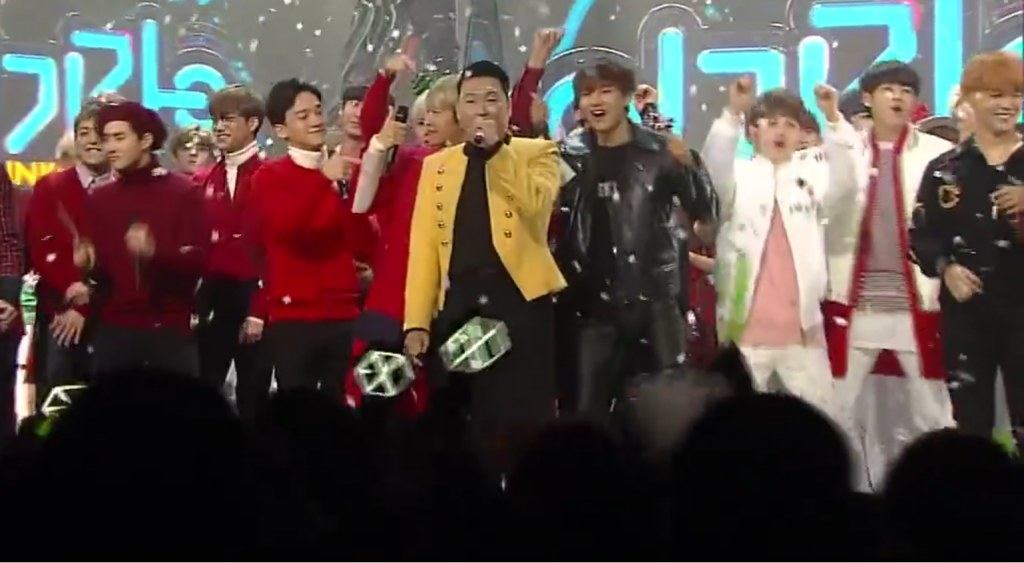 "BTS and EXO were next to PSY and V came close to PSY while he was performing his encore stage."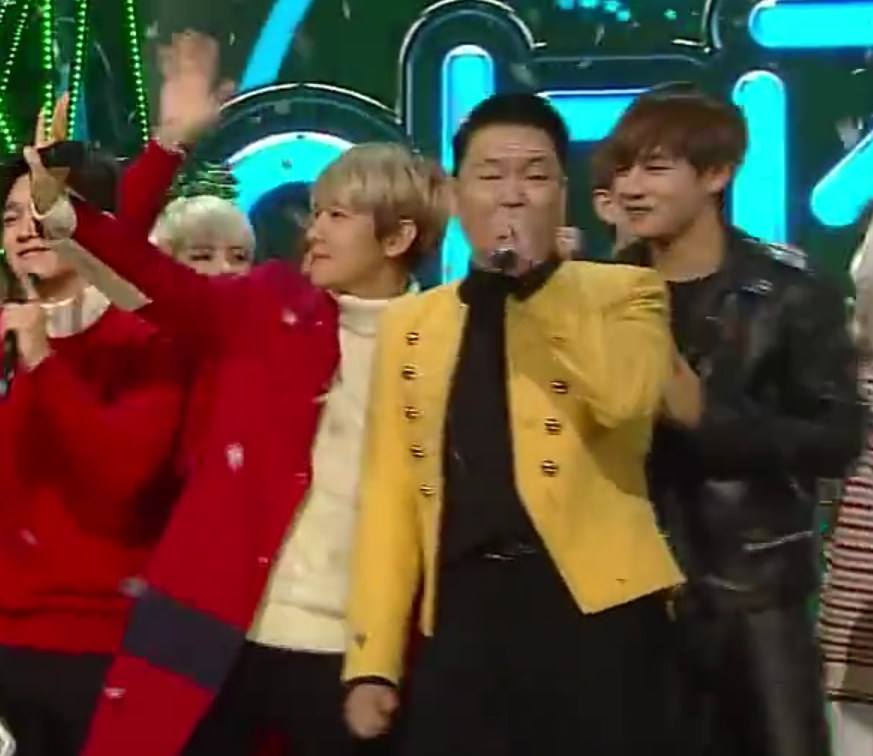 "Discovers Baekhyun."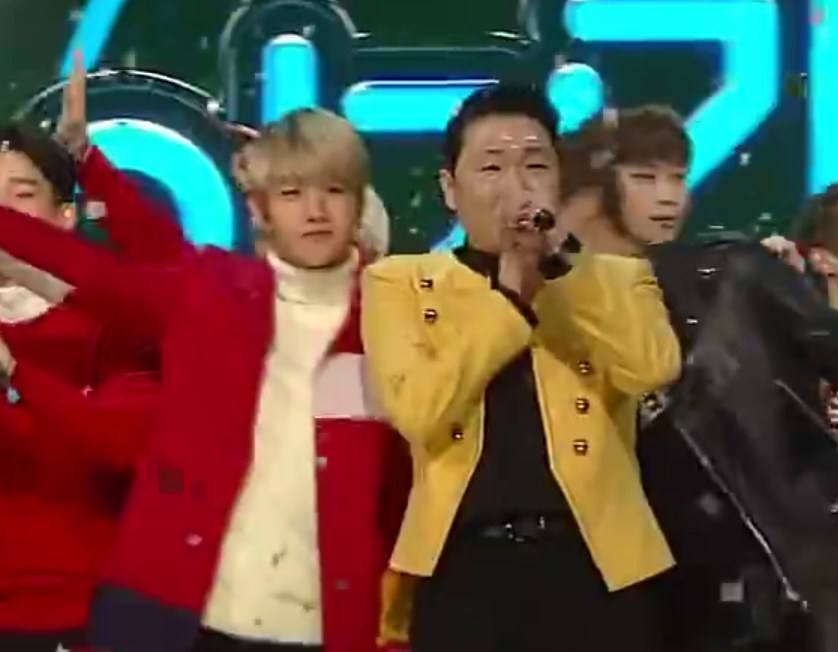 "I think PSY tapped Baekhyun in the butt from the backㅋㅋㅋ"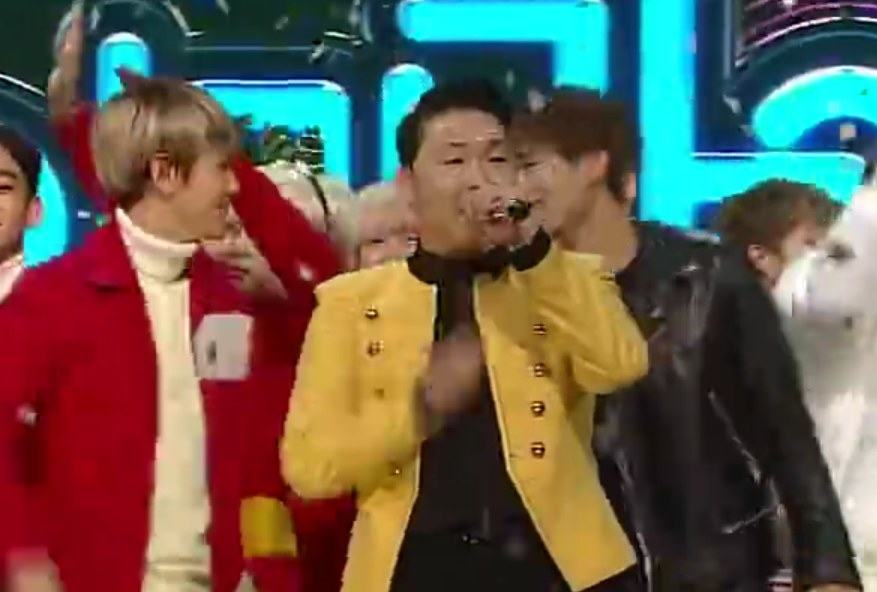 "Baekhyun and V look at each other and laughs."
---
NETIZEN REACTIONS
Koreaboo has collected reactions from Netizens who commented on the original article from our Korean source. The below comments are the most popular comments at the time of this article being published.
---
[+116, -4] Even on Friday at Music Bankㅠㅠ I love this  friendshipㅠ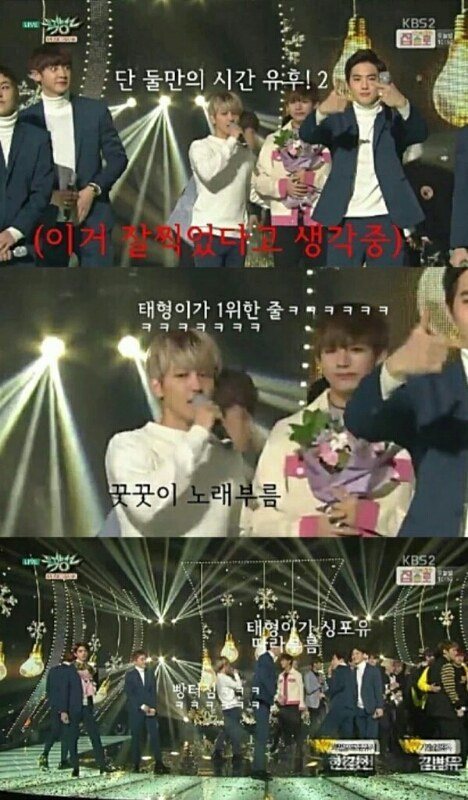 [+114, -6] He naturally holds the flowers for himㅋㅋㅋㅋㅋㅋㅋㅋㅋ they were born to be friends
[+94, 0] This is so great to see
[+46, 0] We shoudl all be friends like our babies
[+34, 0] Taehyung tapping Baekhyun on the buttㅋㅋㅋㅋㅋㅋㅋㅋ so cuteㅠㅠ
Source: Pann
Share This Post