Hyuna takes a photoshoot with her Marvel sweetie, Deadpool, for "HIGHCUT"
With hype of the first ever Deadpool film making its way to theaters, the Marvel mercenary meets with one of Korea's sexy icons, Hyuna of 4Minute, for the latest volume of HIGHCUT.
In the pictorials, Hyuna and Deadpool are seen embracing in a wedding shoot feel, spending time together making pasta for lunch, and spending some time at a café.
The film Deadpool will be released in Korea on February 18th.
Meanwhile, 4Minute is set to return at the end of January with a new album.
The 166th volume of HIGHCUT will be available in full on January 21st while it will be available on the 26th digitally along with a behind-the-scene video.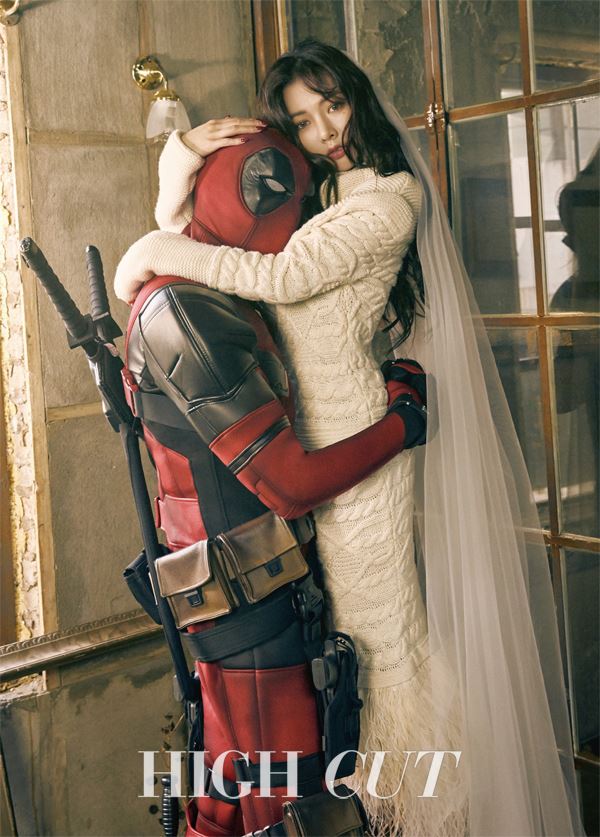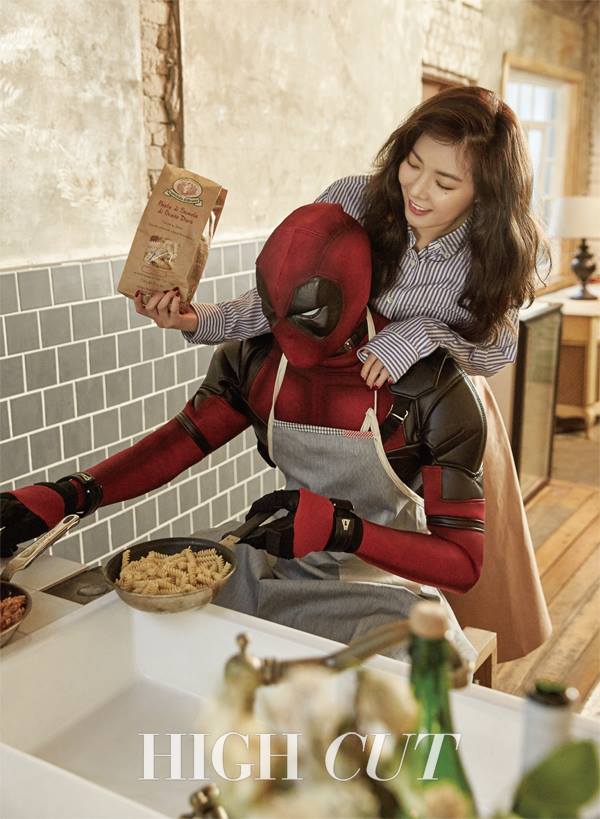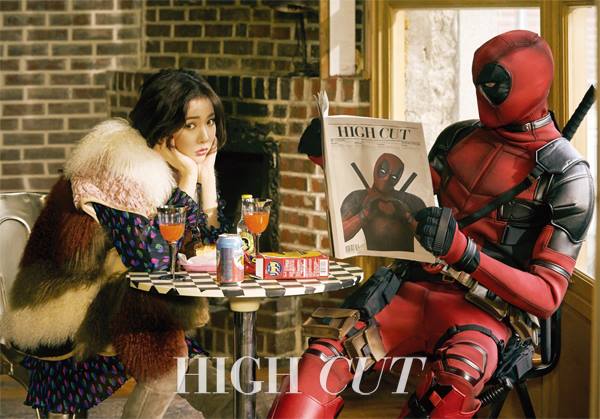 Source: OSEN
Share This Post