#11YearsWithTVXQ trends worldwide for TVXQ's 11th Anniversary
TVXQ celebrates their 11th anniversary on December 26th, as fans join in with the trend #11YearsWithTVXQ on Twitter.
Debuting in 2003 and recently coming back with their Japanese PV, "Spinning," TVXQ finally reached their 11 year anniversary on December 26th. After celebrating their 4000 days since debut, rookie group Pure Boy protested for the reunion of all the members of TVXQ, which includes the members of JYJ (Jaejoong, Yoochun, Junsu) in addition to Yunho and Changmin.
However, fans celebrated the group as a whole as they used the hash tag, #11YearsWithTVXQ, which trended as #1 on Twitter on December 26th, 12AM PST. Fans leave messages pleading the group to come back as five members and celebrate TVXQ as five instead of two. Photos of the original five members continue to circulate within the tag as the fans remember TVXQ the way they were since debut.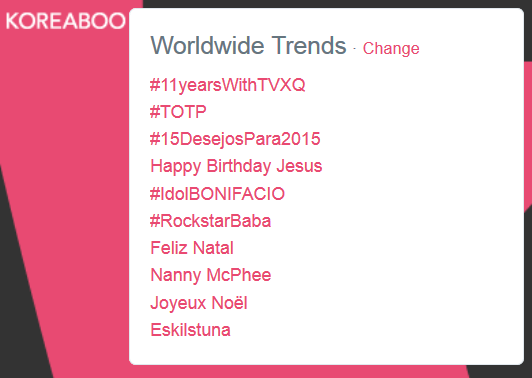 Share This Post