Fans deeply in worry for WINNER Nam Taehyun after recent fan sign meeting
After a recent fan sign meeting hosted by WINNER, fans are worried sick for member Nam Taehyun
WINNER has recently hosted their fan sign meeting in Myungdong, South Korea. The fans were happy to see them close up and get to meet them in person. However, after being notified of Nam Taehyun's current health condition, fans cannot help but worry sick for the member.
Originally posted on Pann, fans worry sick for Nam Taehyun's health.
Titled "Hul Nam Taehyun's Broke His Rib Bone," here is the direct translation of the post and comments below.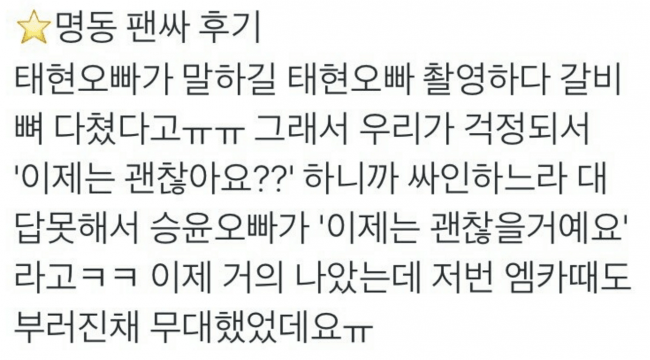 Translation
"Myungdong Fan Sign meeting update: Taehyun oppa said that he hurt his rib during a shoot T_T So we were worried and asked him 'are you okay??' He couldn't answer because he was busy signing but Seungyoon oppa answered 'he will be okay now.' It is almost healed but he came on stage on Mnet with his rib broken T_T"
"That is him taking off his rib protector before his live stage T_T
He looks to be in pain.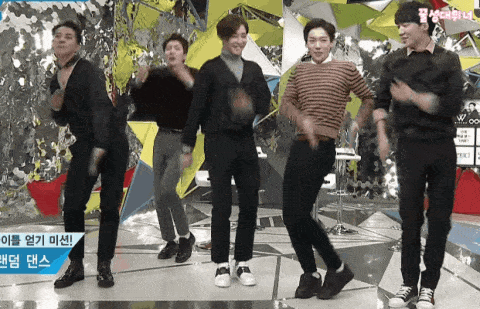 Why isn't he showing his distress even when he is in pain.
I only heard after many years through a reporter that he couldn't hear out of his right ear.
Please get better and let's be happy T_T"

[ +141 / -6] Ha… He pretended like everything was okay. It really hurts when you bend like that if your rib is broken T_T_T I heard it takes at least 3 months for a rib to fully heal.. He lost weight because he was hurting.. He doesn't even show his pain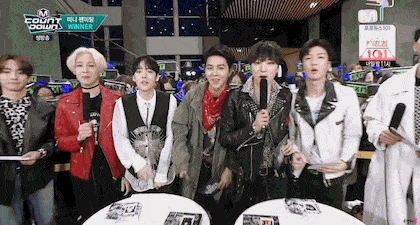 [ +131 / -5] I really like him on 'Acting School' It seems like he was under much stress due to criticism from acting.. But I think he was brave to take the challenge again and he made me cry during his introduction speech.. I hope he gets better T_T I hope he blossoms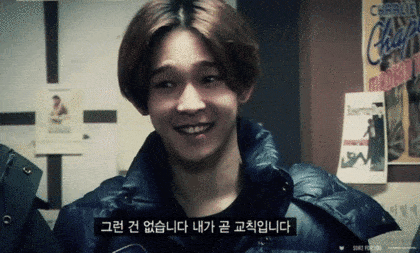 [ +122 / -4] It felt like he was stressing so much when he introduced himself in 'Acting School.' I can't believe he lost 9 kg in weight.. But I'm thankful he only shows his bright side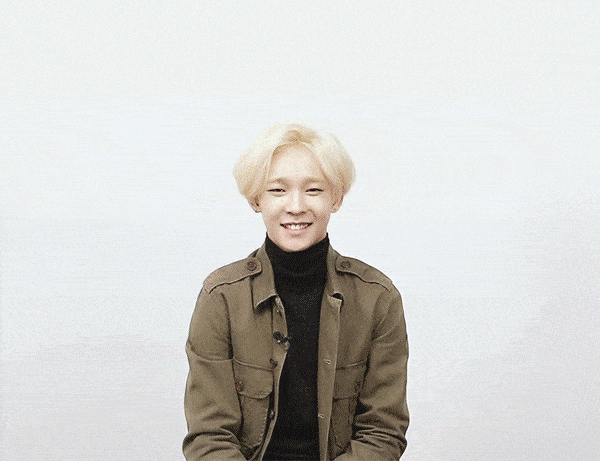 Source: Pann
Share This Post