Fans and netizens ANGRY at recent T-ara Hyomin's photo teaser
Netizens discuss a recent controversy regarding T-ara Hyomin's revealing photo teaser
T-ara Hyomin is awaiting her near comeback after releasing photo teasers. But due to the fact that the photos are very revealing, she was attacked by many netizens and anti-fans. However, many fans and netizens are standing up for Hyomin with evidence that she did not willingly take part in such revealing photo teasers.
Originally posted on Pann, netizens and fans defend T-ara Hyomin for her recent revealing photo teaser controversy.
Titled "The Black Hand Behind T-ara Hyomin's Photo Teaser Controversy," here is the direct translation of the post and comments below.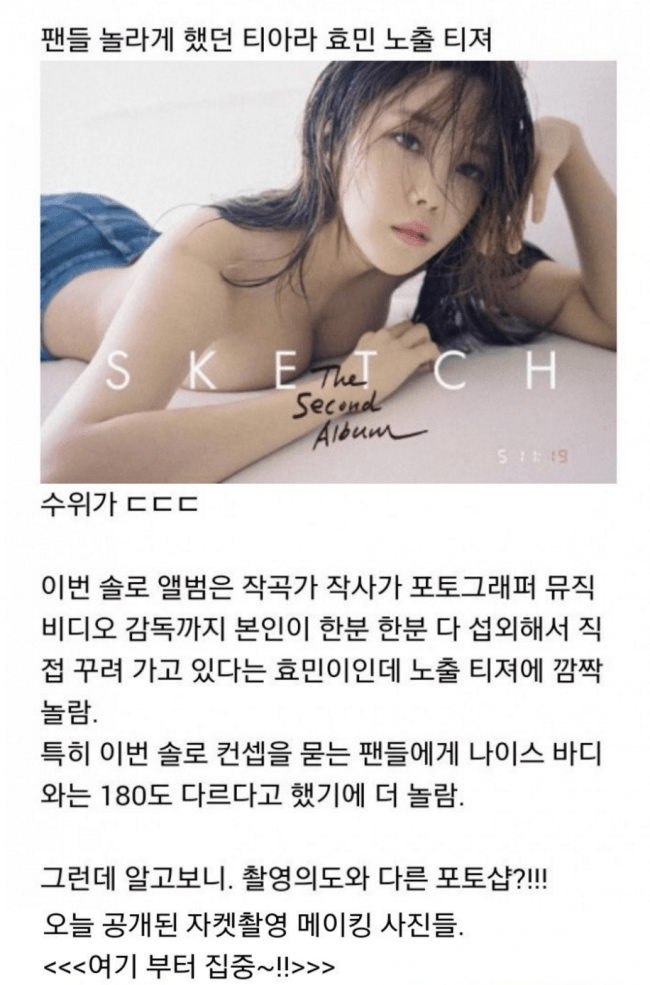 Translation: "Here is the photo teaser that shocked all fans. Look at how revealing it is wow. The producer for her new song hired each person for the music video and the photo teasers but this photo shocked everyone. This photo especially shocked fans because Hyomin claimed her concept would be 180 degrees different to 'Nice Body' when asked by her fans. 
But what do you know. There is photoshop involved?!!!
Here are the photos of the teaser and behind the scenes.
<<<Concentrate from here~!!!>>>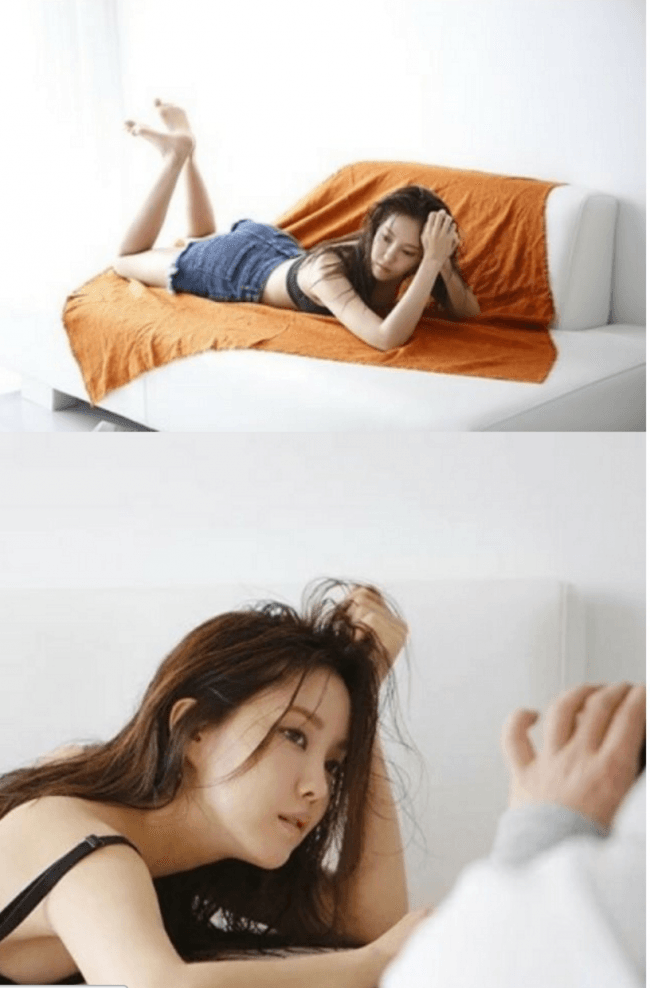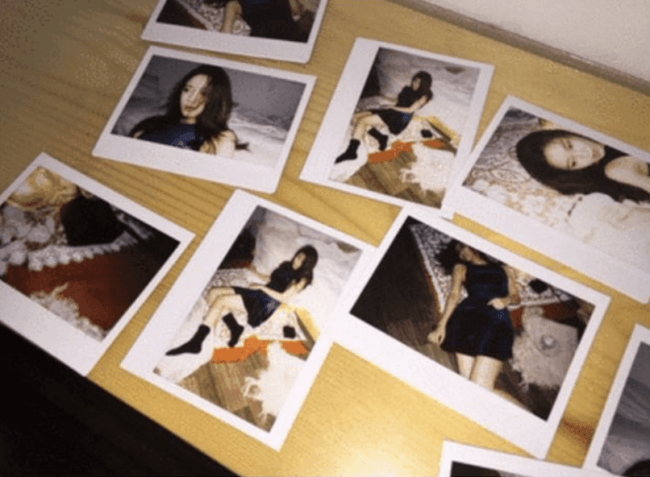 The concept was her enjoying a vacation by herself.
But what?!!!
There are weird things?
Look!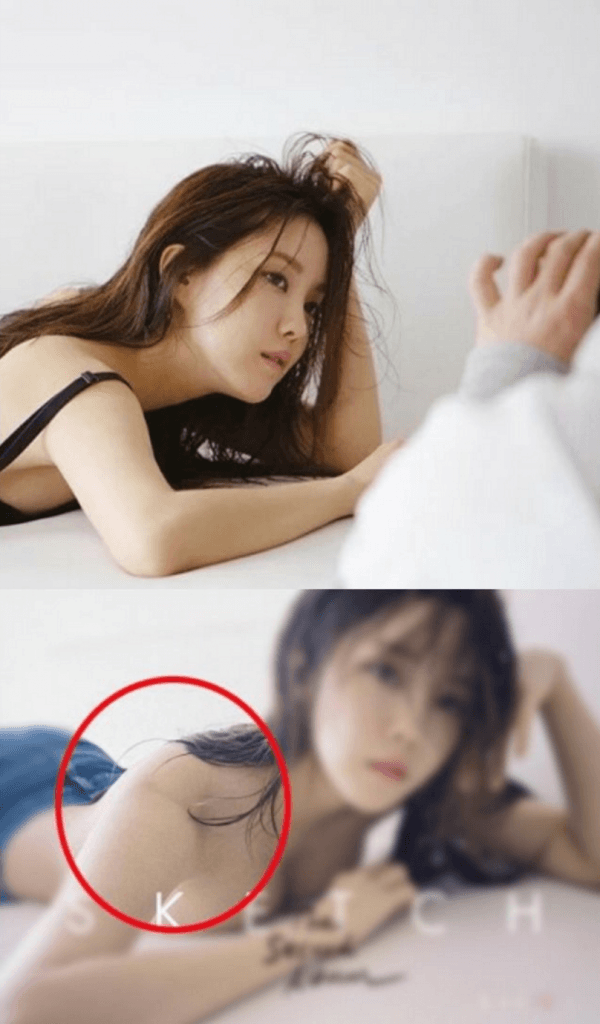 They erased her outfit with photoshop and there is evidence right there.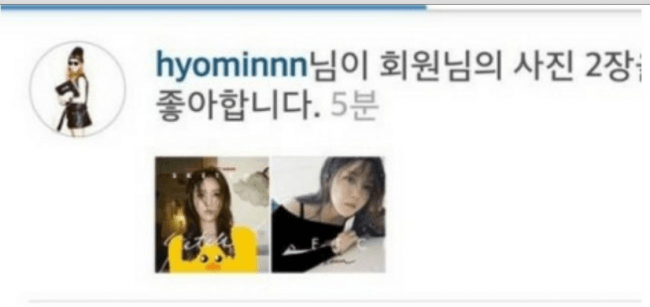 Hyominn has liked 2 photos.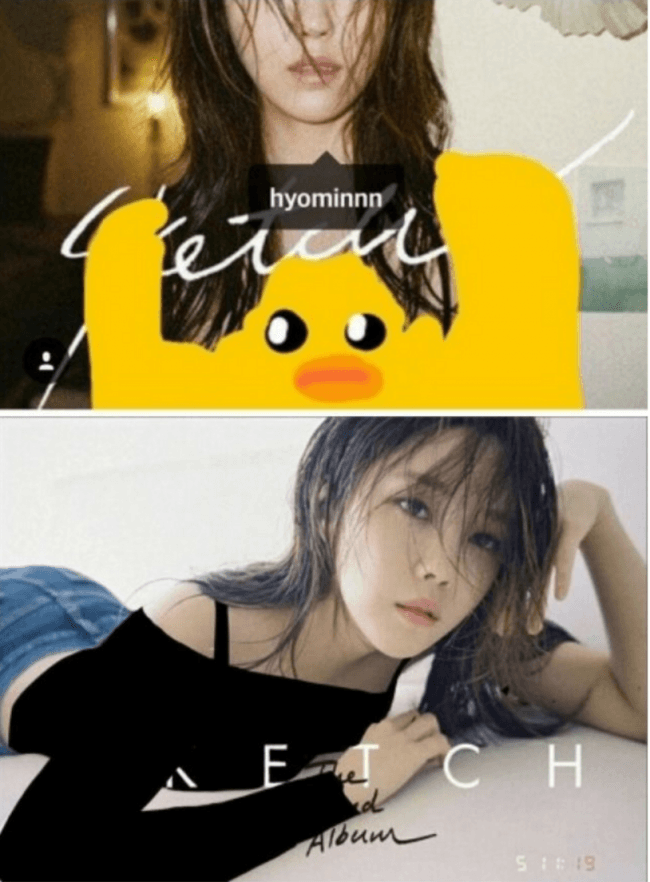 She liked 2 photos last night on Instagram.
She liked two photos that fans drew clothes on her T_T
I heard that from last year, the agency did not support T-ara even one cent.
But they even pull this on her own album.. T_T
Here is a past interview of Jiyeon regarding her CEO.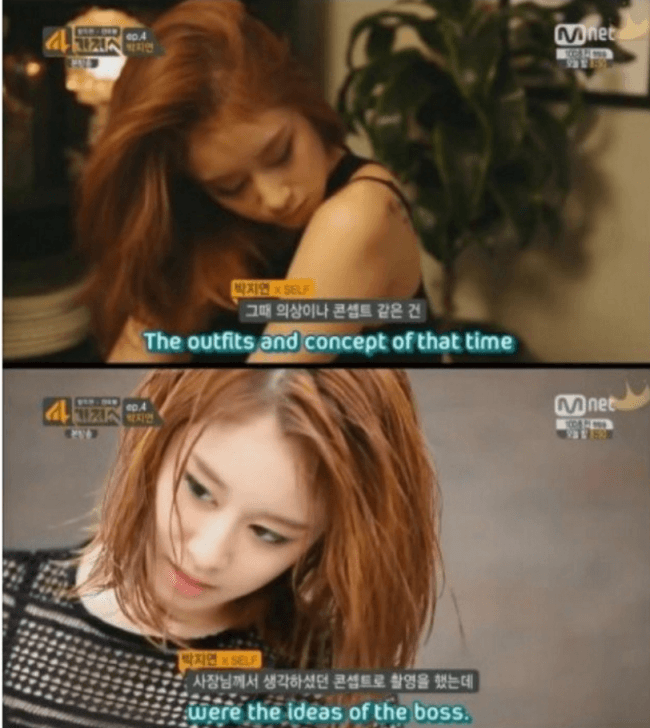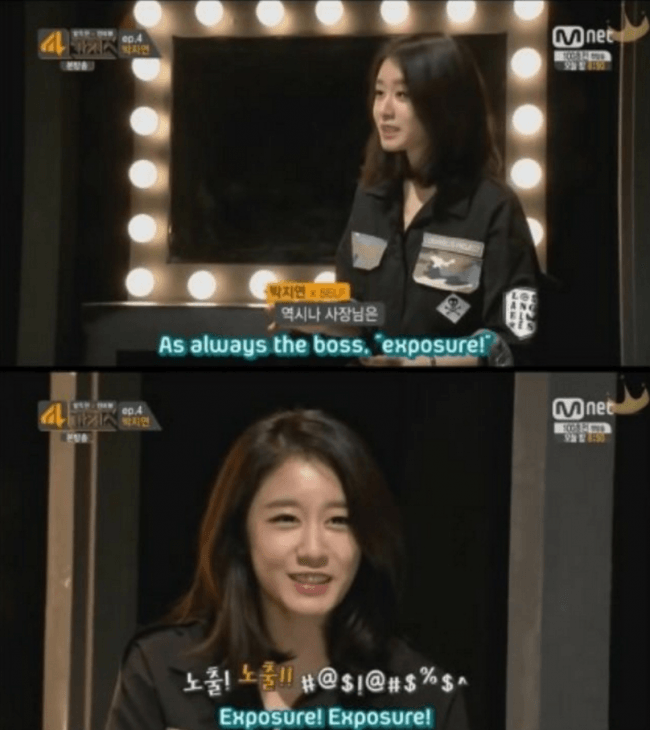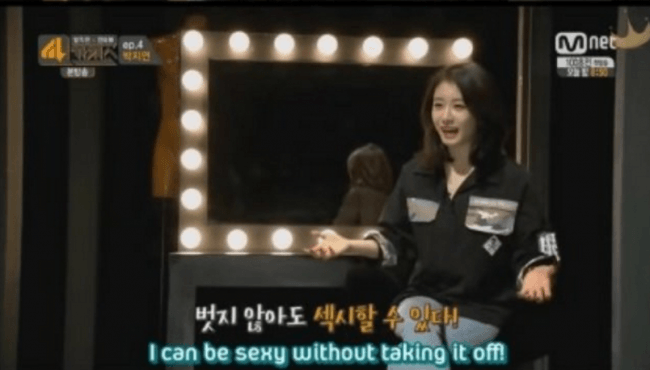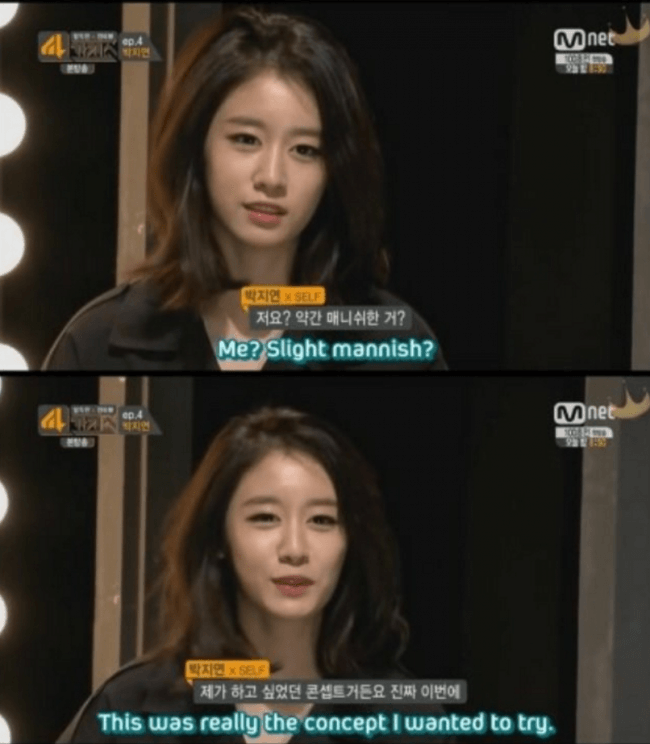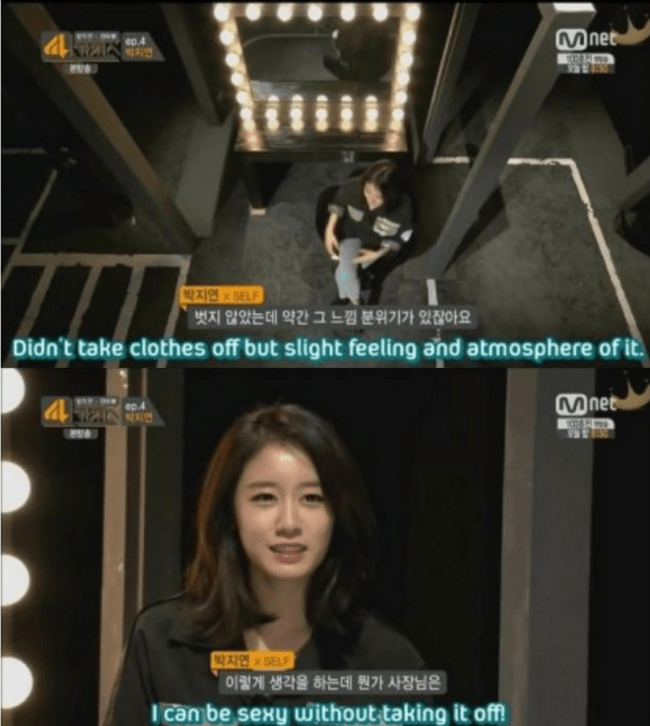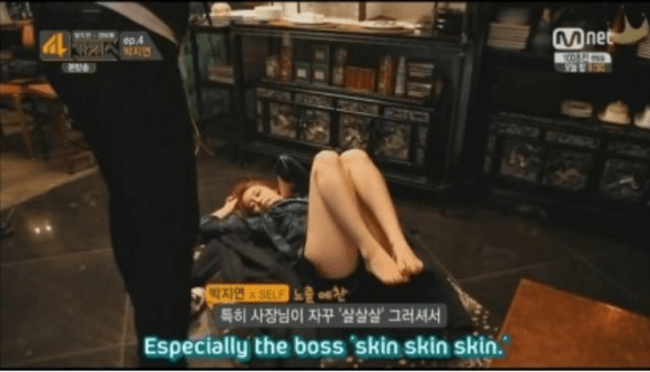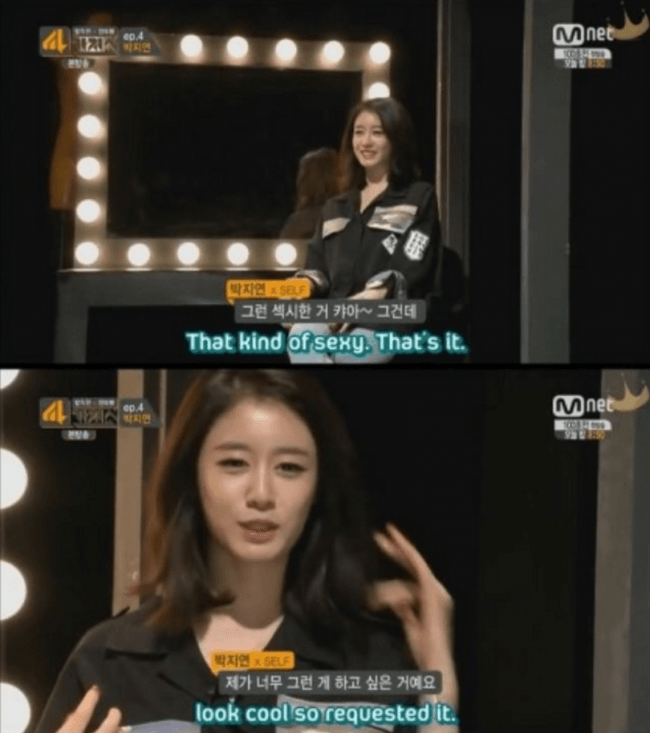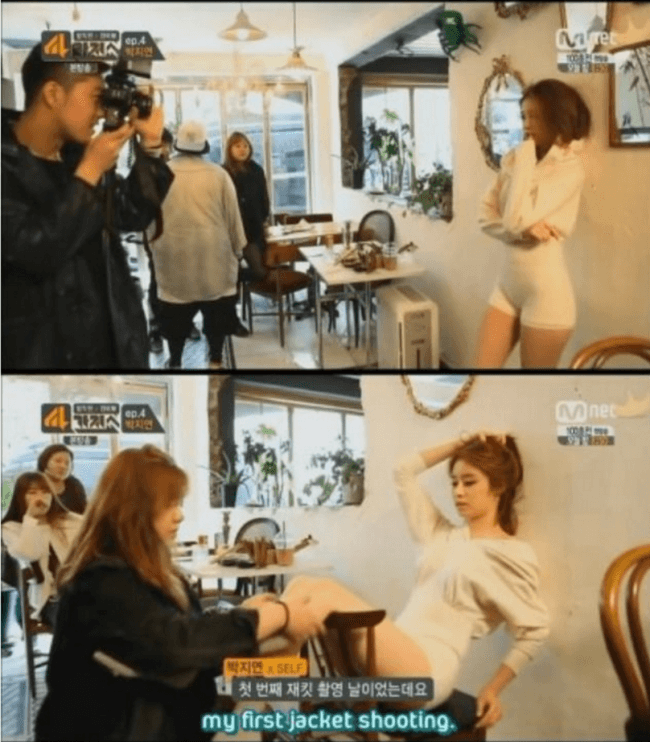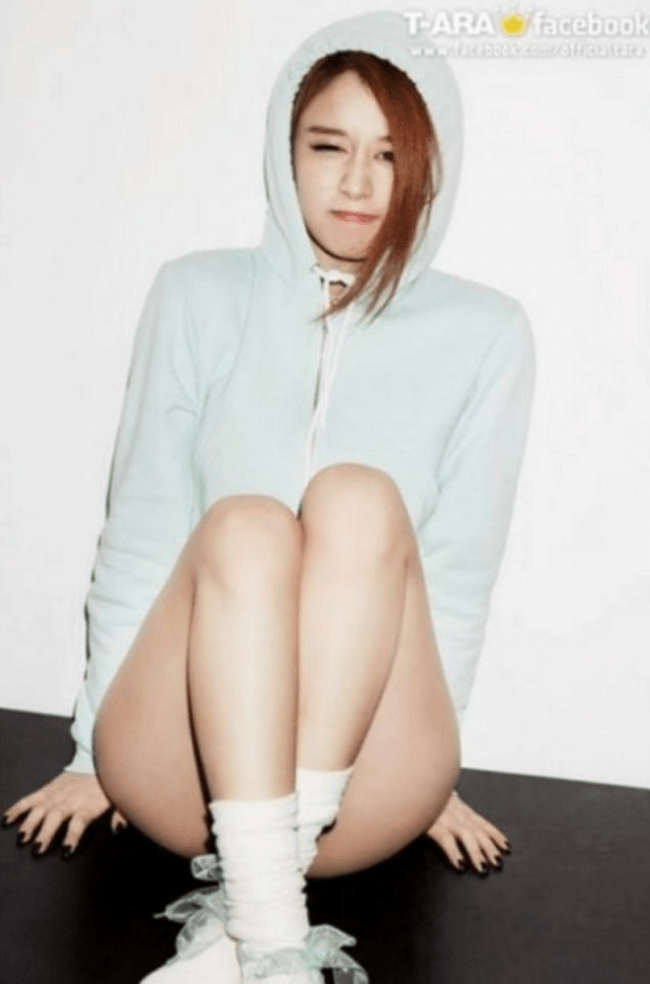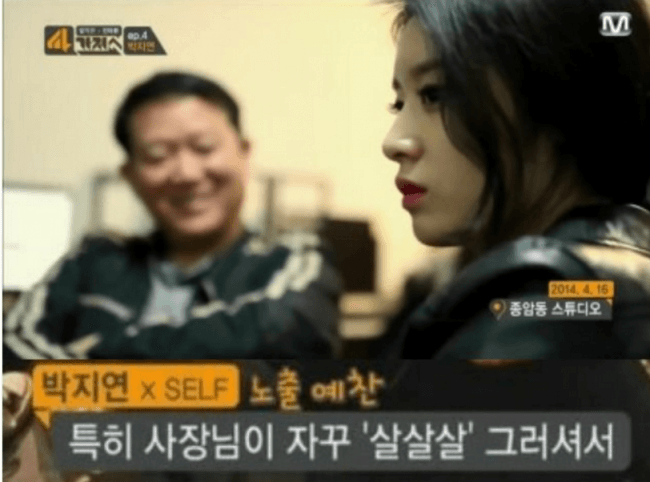 Translation: "Especially the CEO kept saying 'skin skin skin.'

---
NETIZEN REACTIONS
Koreaboo has collected reactions from Netizens who commented on the original article from our Korean source. The below comments are the most popular comments at the time of this article being published.
---
[ +95 / -1] Whew.. The CEO is crazy. He should stick to porn if he likes exposure so much. Is he horny T_T_T
[ +85 / -2] It was this outfit but they photoshopped it out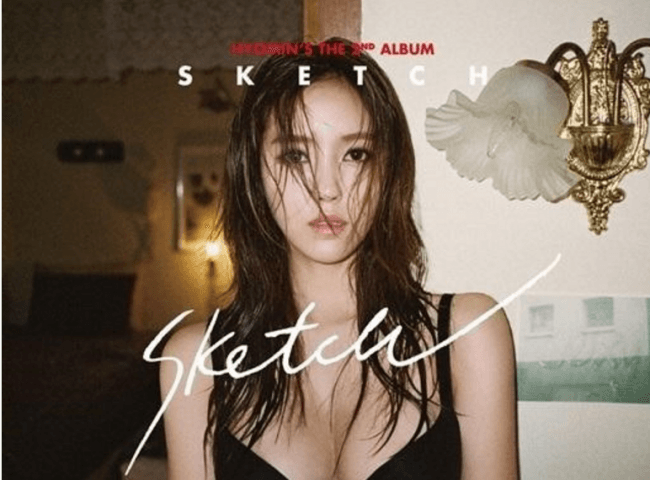 [ +83 / -3] I heard T-ara decided not to resign with them……!!!!! But she was getting criticism after the teaser photos… This is too much.. She is important to other people too.
Source: Pannhttp://pann.nate.com/talk/330534777
Share This Post