18 Idols That Became Popular Due To Strange Hair Colors
With so many groups in K-Pop these days, it's hard to gain recognition either as a group or individual, however, these idols took it to the next level by upgrading their appearance to include a wide variety of strange hair colors.
Usually, one member of a group will change their hair color before a comeback, and some of these changes have allowed their groups to gain extra recognition. One notable group who has used hair dying as a tactic is B.A.P who debuted with all six members sporting blonde hair. While historically, idols used to bleach their hair to make themselves stand out, the range of colors has vastly increased in recent years, with some idols even dying their hair bright red and green.
A recent post on Korean site Instiz titled, "This group ~ hair color, who? Male idols who are famous for it," featured a list of idols who gained massive popularity after dying their hair unexpected colors.
A translation of the post and all of the photos from the original post on Instiz can be found below (emphasis added, gifs posted as pictures).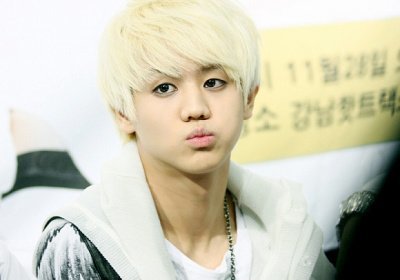 BEAST blond hair, who?
"Bad Girl" – Yang Yoseob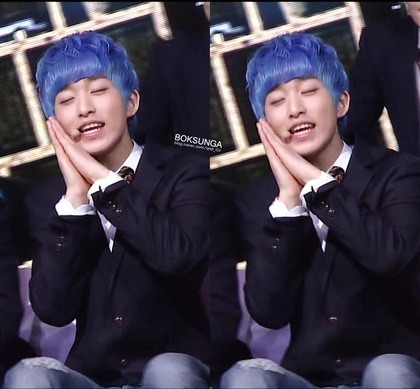 DMTN blue hair, who?
"That Man Opposed" – Donglim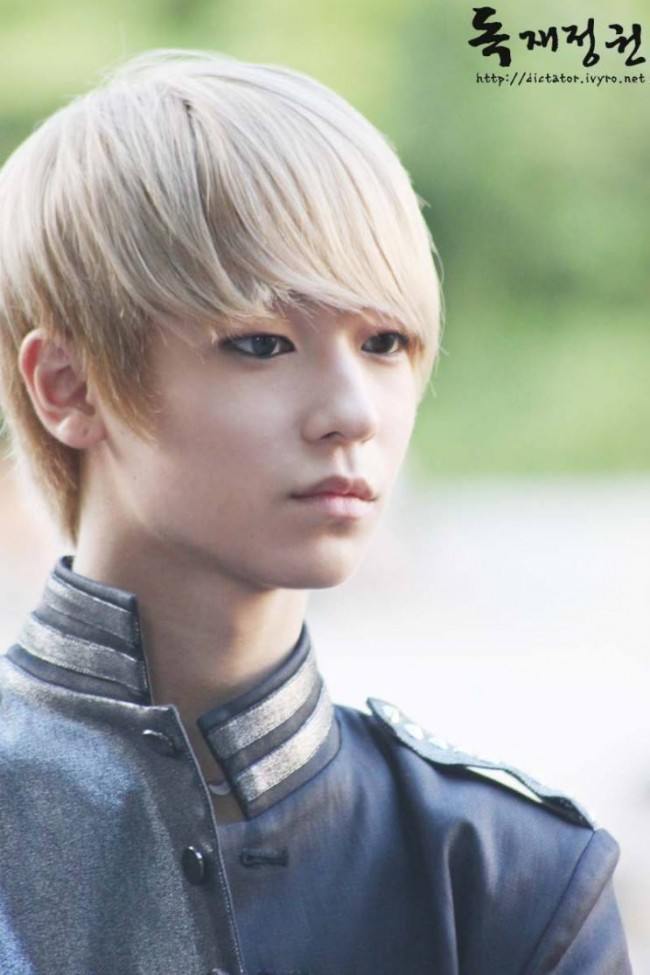 Teen Top blonde hair, who?
"Clap" – L.Joe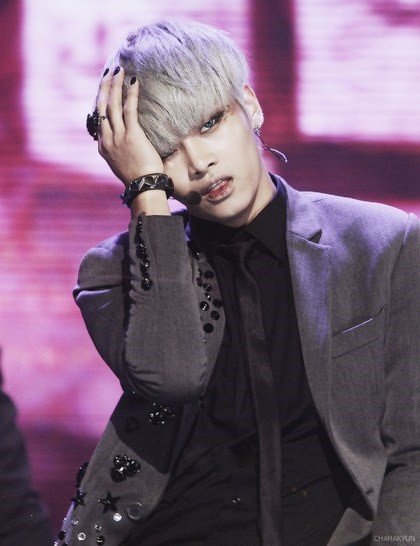 VIXX gray hair, who?
"On and On" – N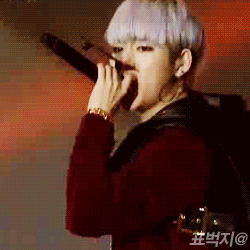 Now comes his majesty, purple hair, who?
Block B – Zico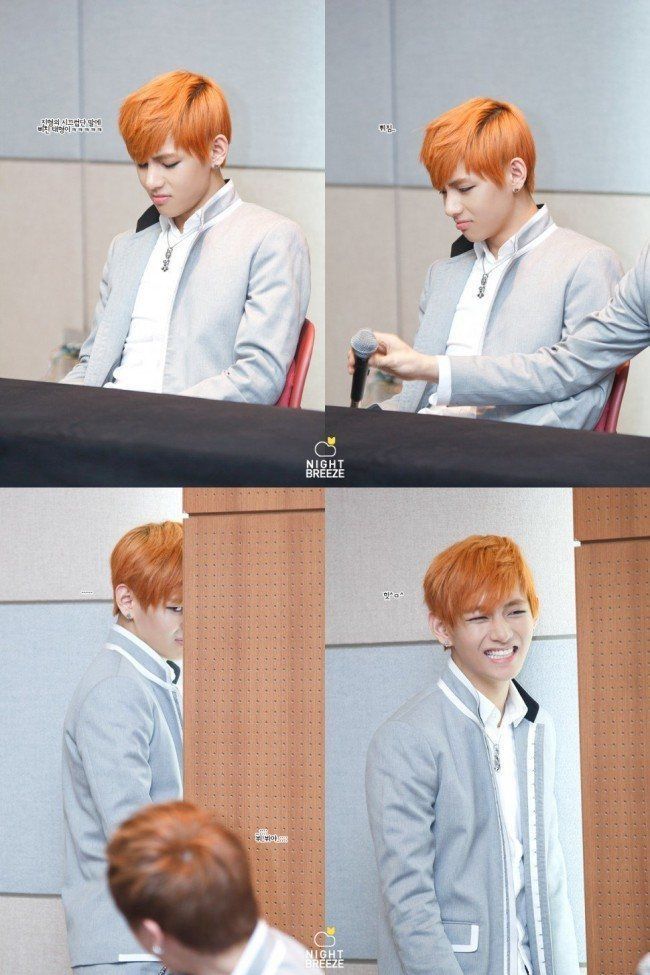 BTS orange hair, who?
"Loy in Luv" – V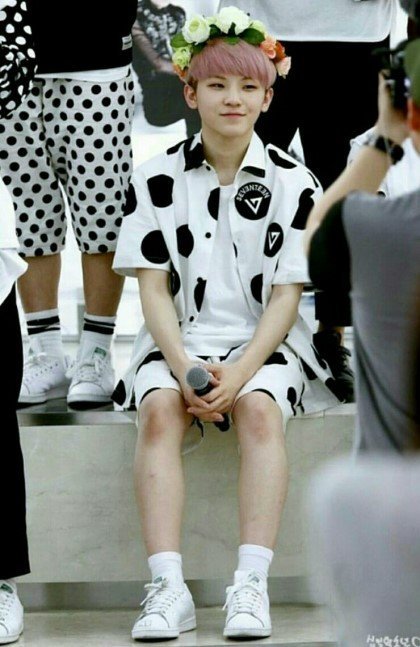 SEVENTEEN pink hair, who?
"Adore U" – Woozi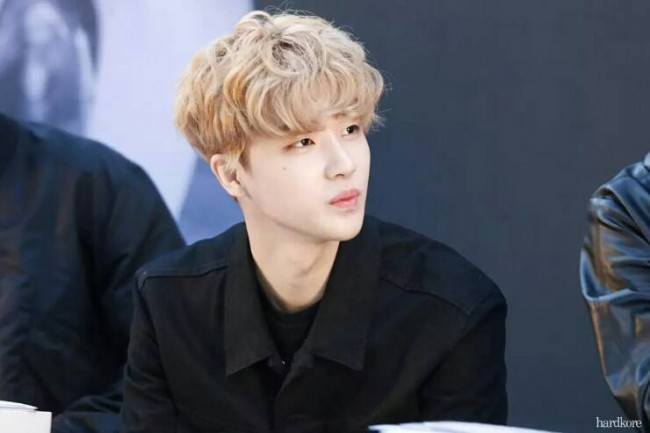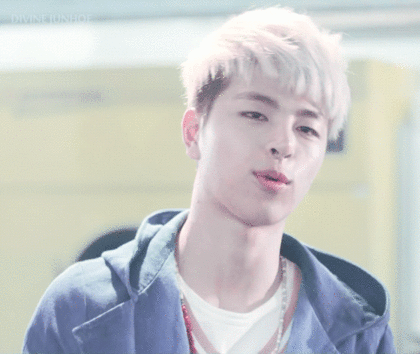 iKON blonde hair, who?
"RHYTHM TA" & "AIRPLANE" Kim Jinhwan and Go Junhee
++++++Additional++++++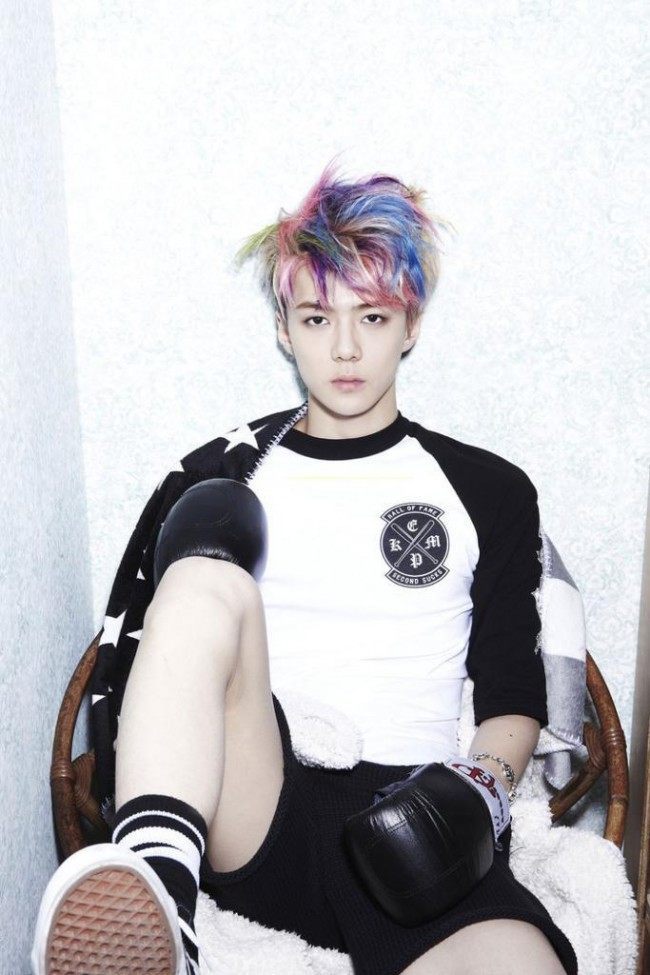 EXO Parrot/Rainbow hair, who?
"Wolf" – Sehun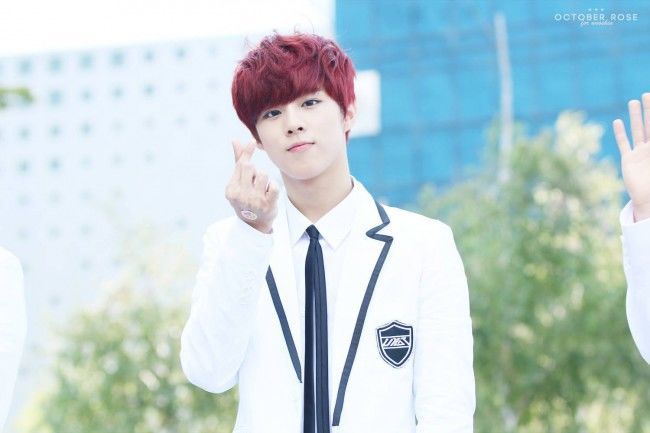 UP10TION red hair, who?
"So, Dangerous" – Wooshin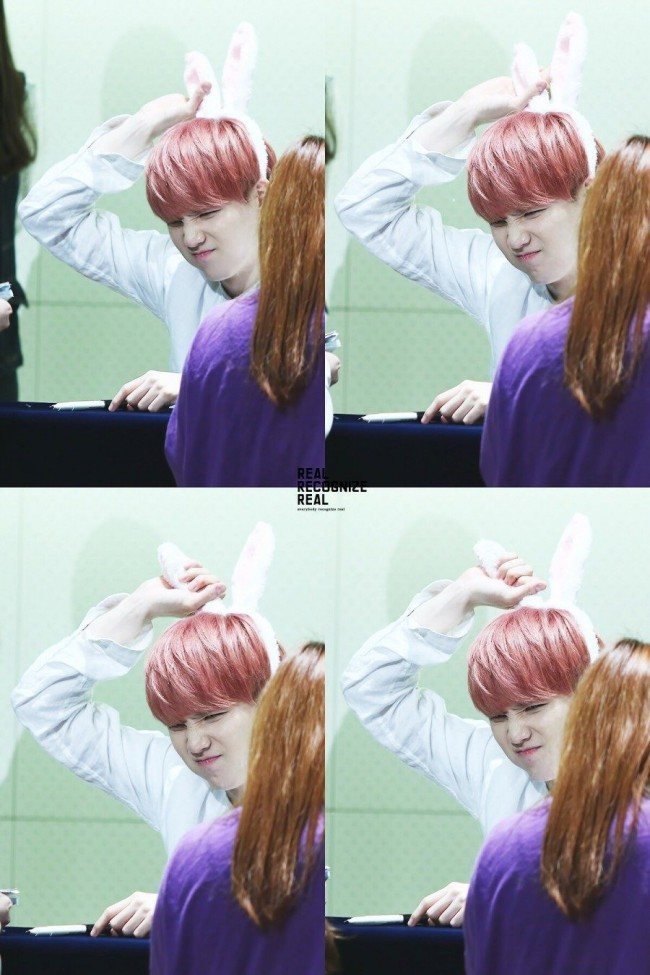 BTS pink hair, who?
"I NEED U" – SUGA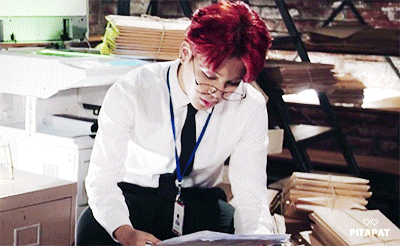 BTS red har, who?
"DOPE" – Jimin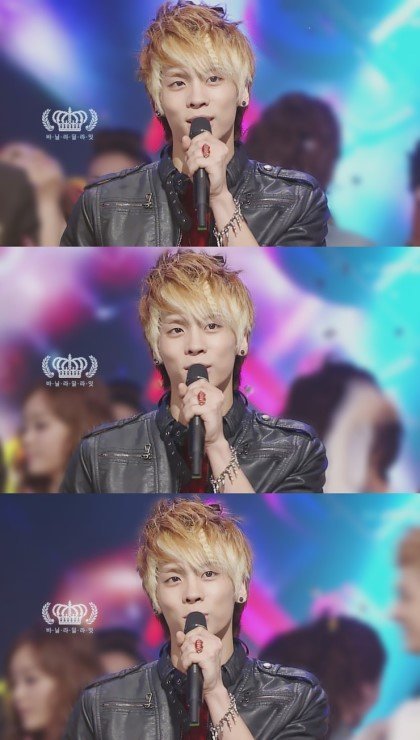 SHINee gradient hair, who?
"Ring Ding Dong" – Jonghyun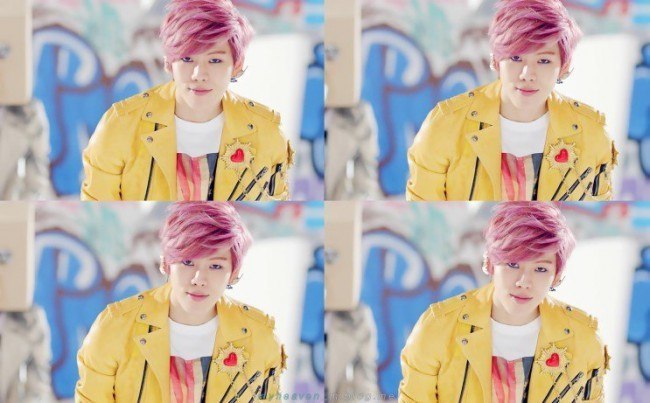 INFINITE pink hair, who?
"Special Girl" – Dongwoo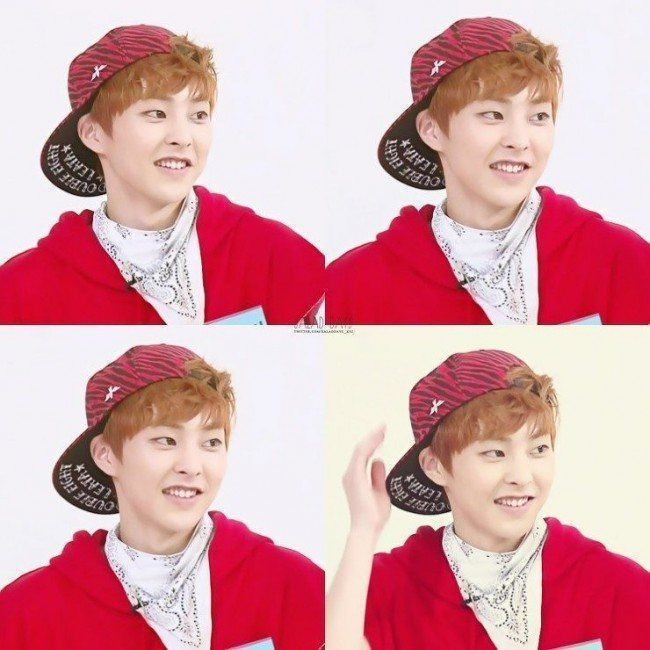 EXO orange hair, who?
"Wolf" – Xiumin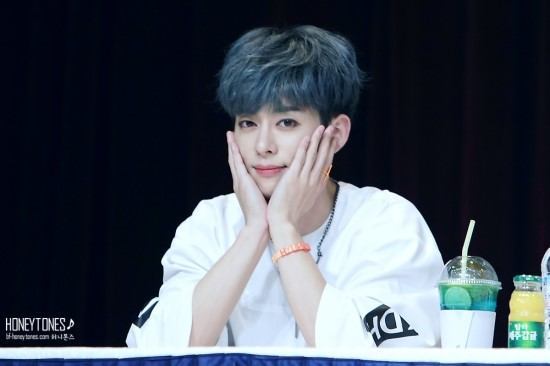 Boyfriend blue hair, who?
"Obsession" – Donghyun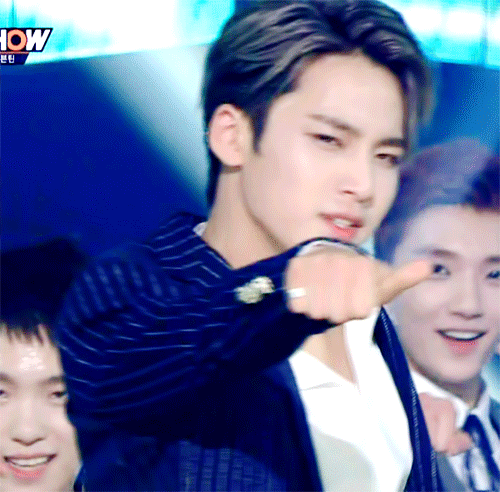 SEVENTEEN blue+gray hair, who?
"MANSAE" – Minkyu
Share This Post