2AM unveils teaser photos and track list for "Let's Talk"
Set to be coming back this October, 2AM unveils their first set of teaser photos and official track list for their 3rd album, Let's Talk under JYP Entertainment.
The photos and track list were unveiled through JYP Entertainment's official page on October 24th, highlighting 2AM's somber concept through the grayscale images released. The official track list was also included in their update which featured the 14 tracks that will be included in their full album, along with pre-release track "Days Like Today" and title track "Show Yourself".
A preview for "Days Like Today" was initially released on October 21st.
Meanwhile, 2AM is slowly making their comeback known as they release "Days Like Today" on October 27th, followed by "Show Yourself" and their entire album on the 30th.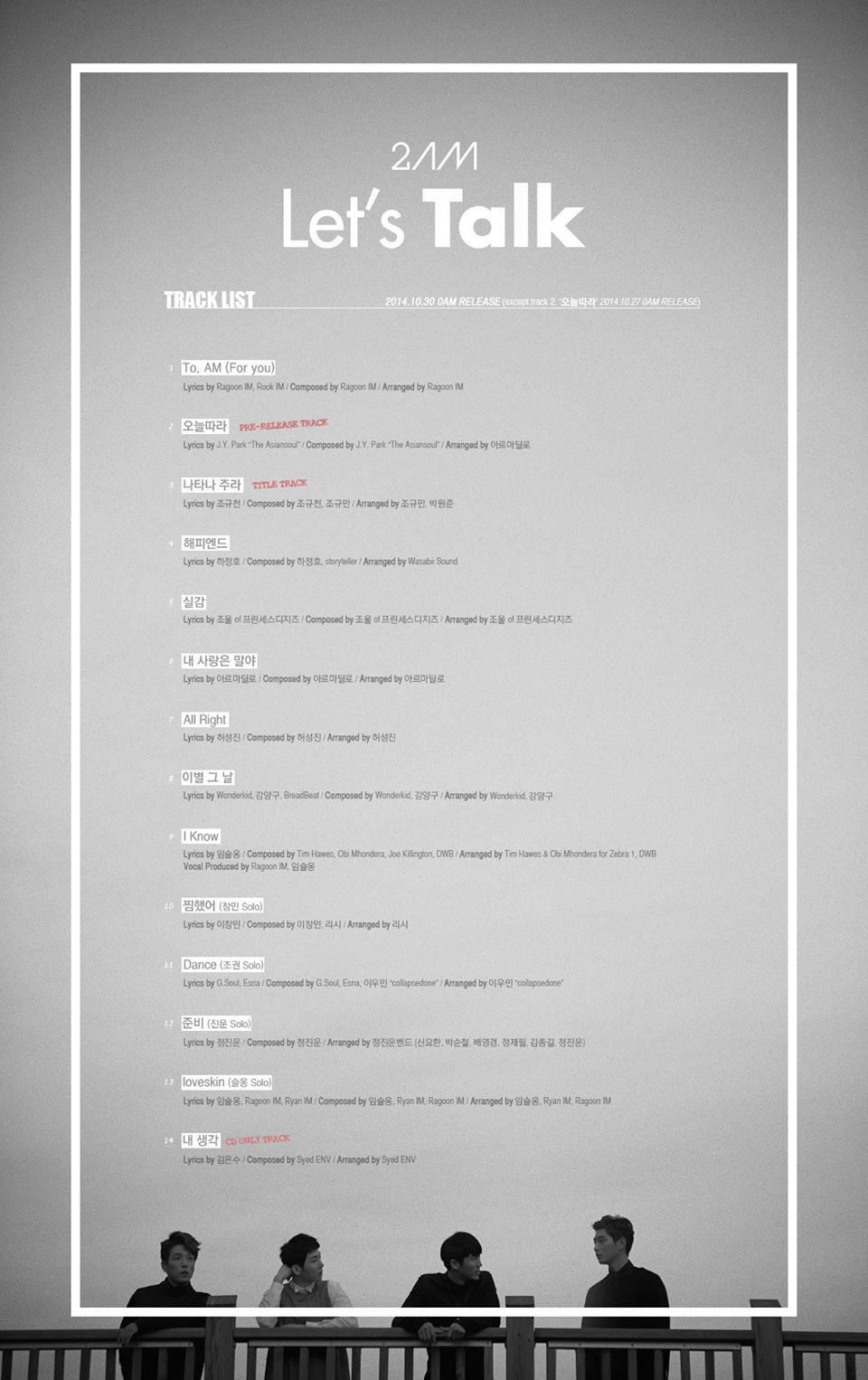 Share This Post