2NE1's Dara confesses to be in charge of YG Entertainment's PR?
2NE1's Dara reveals more and more about herself as she continues to make her progress as a hot for jTBC's Sugar Man. 
On November 3rd, Dara admitted that she ahas another role under YG Entertainment aside from being an artist and actress. The talk began when fellow panel member Kang Hyun Soo disclosed that he recently launched an events management agency, further entertaining the guests by giving his own estimates for them.
The statement led to guest Kim Ee Na to comment that Dara is assumed to be the type that gives out her business cards at these events which led to the singer-actress to reveal that, "I'm the public relations director of YG Entertainment." When further asked if she was simply a face of the agency, Dara explained that she actually does work, bringing laughter to the set.
Currently, aside from regularly appearing on Sugar Man with Yoo Jae Suk and Yoo Hee Yeol, Dara is also busy filming for her web drama, Missing Korea.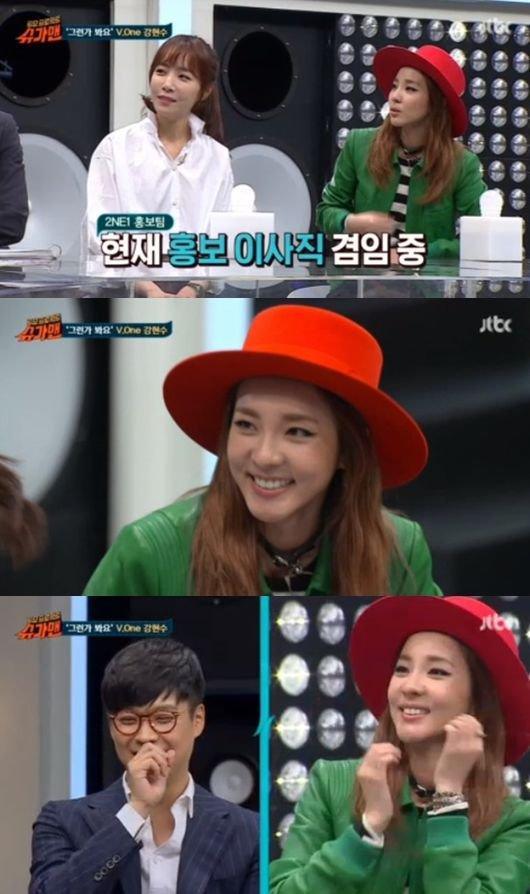 Source: OSEN
Share This Post