8 Popular K-Dramas from 2008 You Should Watch
Interested in starting a new Korean drama series, but you have no idea where to start? Let's start with the year 2008 and see which dramas topped in ratings. 
► You Are My Destiny (KBS1)
Average National Rating 28.2% – 178 Episodes
Im Yoona, Lee Ji Hoon, Lee Pil Mo, Gong Hyun Soo, Park Jae Jung, Lee Seol Ah, Kim Jung Nan
Jang Sae Byuk (Yoona) grew up an grateful orphan with dreams of becoming an interior designer. However, after an unfortunate accident, she loses her eyesight only to later go under corneal transplant to regain it. After meeting two families in the middle of a feud, she finds herself in a love triangle and different controversial issues.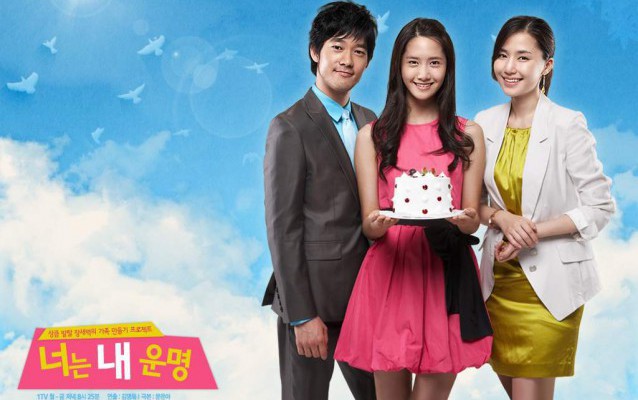 ► East of Eden (MBC) | Watch on Viki.com |
Average National Rating 24.8% – 56 Episodes
Song Seung Hoon, Yun Jung Hoon, Park Hae Jin, Han Ji Hye, Lee Da Hae, Lee Yeon Hee, Dennis Oh
The drama will be about two men whose fates are crossed from the very first day that they were born. Both men were born in the same hospital. When he was a teenager, Lee Dong Chul (Song Seung Hoon) witnessed the death of his father. From then on he promised to seek revenge on the man who caused his father's death, Shin Tae Hwan. But unbeknownst to everybody is the fact that Dong Chul's younger brother, Dong Wook, was switched at birth with Tae Hwan's son, Myung Hun. Dong Wook grows up to become a prosecutor and vows to help his brother seek revenge. But what happens when they find out that they're not brothers? What will Dong Chul do when he finds out that his real brother was raised by Shin Tae Hwan and that the brother that was beside him all these years is the son of his enemy? (Summary by d-addicts)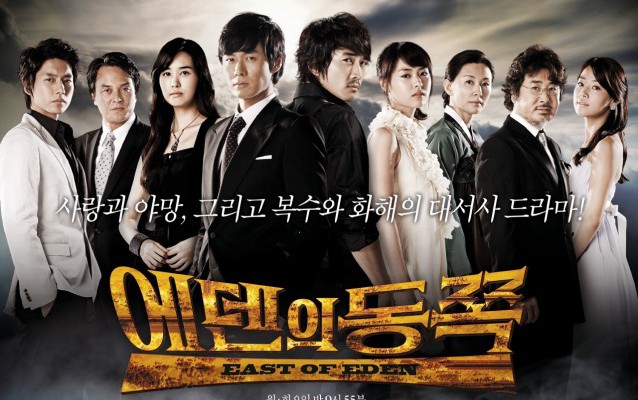 ► Iljimae (SBS) | Watch on Viki.com |
Average National Rating 23.2% – 20 Episodes
Lee Jun Ki, Han Hyo Joo, Lee Young Ah, Park Shi Hoo
Set during the Joseon Dynasty, Yong (Lee Jun Ki) acted as a hooligan in the marketplace by day but at night he was a thief who robbed corrupted government officials to give to the poor. After each robbery he left behind a painting depicting a plum tree branch to make his mark and was thus named Iljimae. His main purpose was not so much to rob but to search for the owner of a specially designed sword which he saw as a child was used to kill his father, a loyal subject of the emperor. Eun Chae (Han Hyo Joo) is a government official's daughter who despite her upbringing has a lot of empathy towards the poor. She met Iljimae by chance and couldn't help admiring him for what he stood for even though she had never seen his face. (Summary by d-addicts)


► Family's Honor (SBS)
Average National Rating 21.4% – 54 Episodes
Yoon Jung Hee, Jun No Min, Kim Sung Min, Park Shi Hoo, Jun Hye Jin, Lee Hyun Jin, Shin Da Eun, Maya
Ha Dan Ah (Yoon Jung Hee) is very dignified and beautiful yet she also had a sad life. Dan Ah was married in her 20's, but her husband died in a car accident during their honeymoon. She is pursued by two men, a man from a rich family, Lee Kang Suk (Park Shi Hoo) and a man who is younger than her, Jung Hyun Kyu (Lee Hyun Jin). The drama chronicles how the Ha Family upholds their aristocratic reputation. (Summary by d-addicts)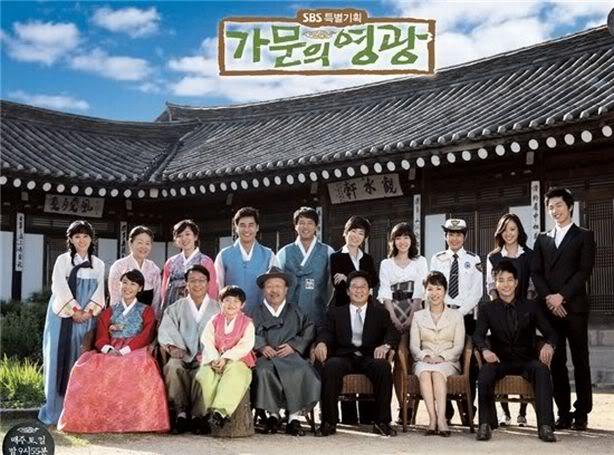 ► On Air (SBS)
Average National Rating 20.7% – 21 Episodes
Lee Bum Soo, Kim Ha Neul, Park Yong Ha, Song Yoon Ah
This drama is about the behind the scene in TV drama productions. It also portrays how the whole production team and performers complete a project in a tight schedule as well as how actors, actresses, and entertainment agencies handle rumors surrounding them. Jang Ki Joon (Lee Bum Soo) used to be a top manager in the business but he went bankrupt as he couldn't compete with other powerful agencies. He was 'rescued' by Oh seung Ah (Kim Ha Neul) a top star who agreed to join his agency after breaking off with her former one. Lee Kyung Min (Park Yong Ha) was a drama PD who got his first chance at being a director. Seo Young Eun (Song Yoon Ah) is a much sought after script writer who was divorced and has a young son. (Summary by d-addicts)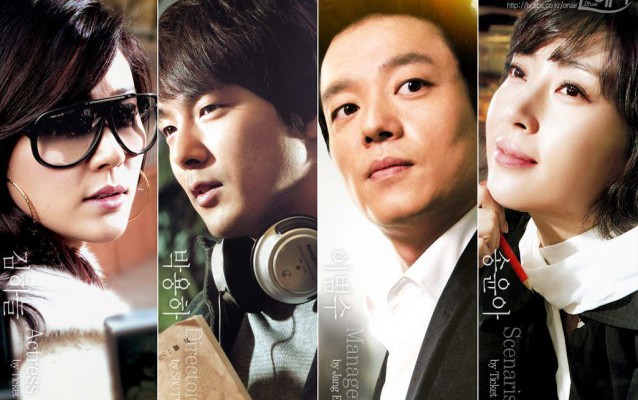 ► Gourmet | Watch on Viki.com |
Average National Rating 20.3% – 24 Episodes
Kim Rae Won, Nam Sang Mi, Kim So Yun, Kwon Oh Joong
Talented chefs Bong Joo and Sung Chan were raised like brothers after Sung Chan was orphaned and taken in by Bong Joo's family. Bong Joo's family owns a famous traditional Korean restaurant and claims descent from the last royal chef of the Joseon Dynasty. Bong Joo assumes that as the eldest, he will be the one to take over his family's restaurant and marry Joo Hee when his father makes a surprising announcement about a special cooking contest! (Summary by d-addicts)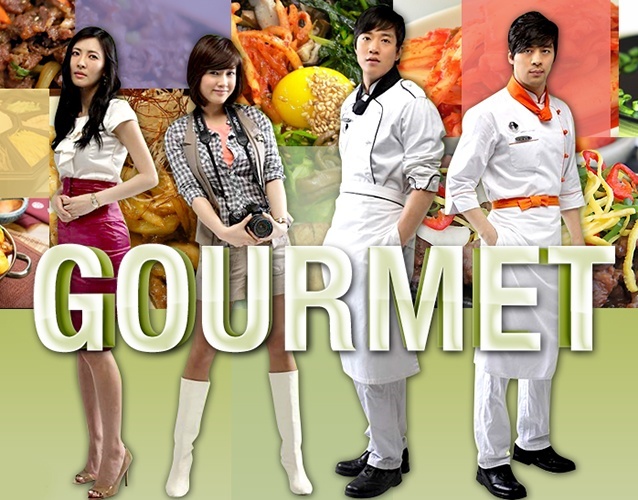 ► Beethoven Virus (MBC) | Watch on Viki.com |
Average National Rating 17.8%
Kim Myung Min, Lee Ji Ah, Jang Geun Seuk
Kang Gun Woo (Kim Myung Min) is a world renowned orchestra maestro who is a perfectionist in his work. He is not an easy person to work with and is feared by all his players. By chance, he comes across Du Ru Mi (Lee Ji Ah), a violinist, and a young cop who has the same name as his and discovers that even without formal training, the young Kang (Jang Geun Seuk) is a music genius. The three soon get tangled in a love triangle. (Summary by d-addicts)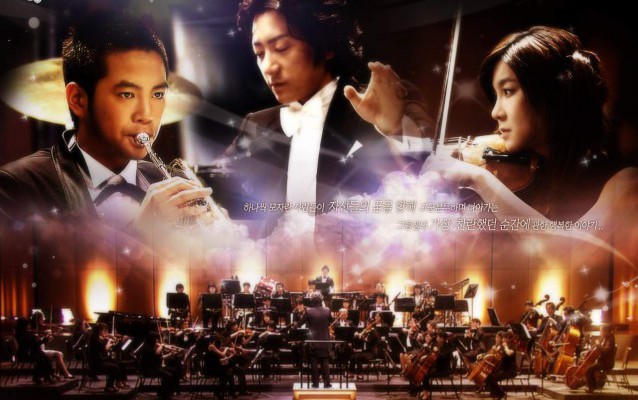 ► Hong Gil Dong (KBS2)
Average National Rating 14.6%
Kang Ji Hwan, Sung Yoo Ri, Jang Geun Seuk, Kim Ni Ra
A fictional story of the Robin Hood of Korea. Hong Gil Dong (Kang Ji Hwan) is the illegitimate son of a high ranked minister, and is cast off by his family when a monk takes him in and trains him in the way of martial arts. From then, Hong Gil Dong begins to fight for the poor and the injustice of being noble just because you are born in it.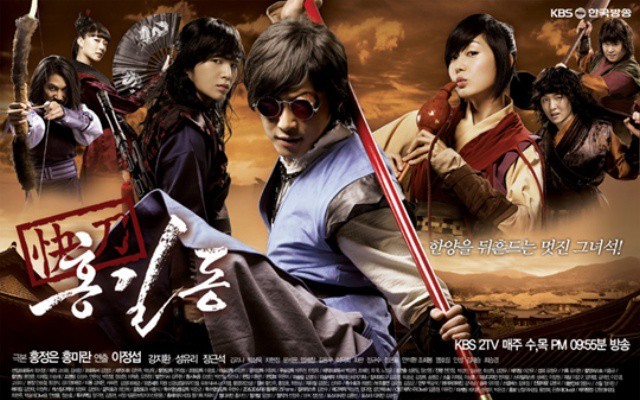 Share This Post