A netizen defends Yerin amidst criticisms of defacing fan gift
A fan has provided more insight in light of the recent incident where G-Friend's Yerin reportedly scribbled over a gift. 
On September 21st, a post on Pann gained views and comments after it explained that Yerin asked for the fan's permission to doodle on the gift. The fan claimed that the incident was the singer's attempt to cover up the mark that was put on by accident.
Despite the recent criticisms towards Yerin's inappropriate behaviour, the post explained that the fan is close to the members and was happy for the singer to scribble on the gift.
This was a different claim compared to the initial post last week that narrated the story of Yerin receiving and scribbling on to a Pikachu plushie from Japan which caused the netizens to react differently for her disrespecting nature.
The new post, however, claims, otherwise and states that: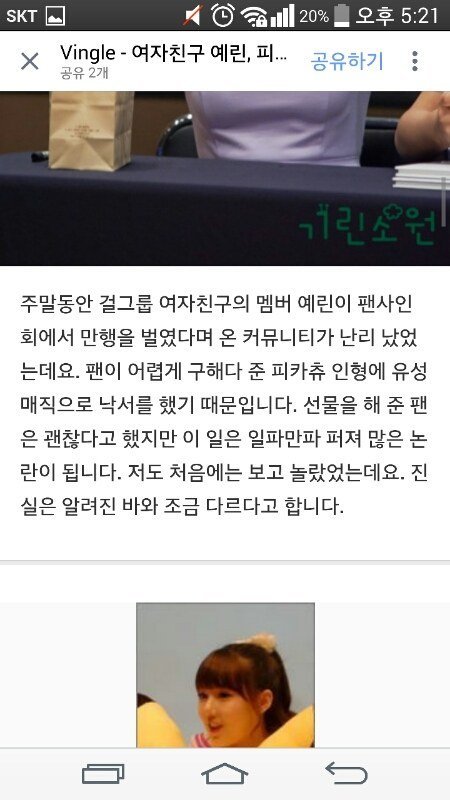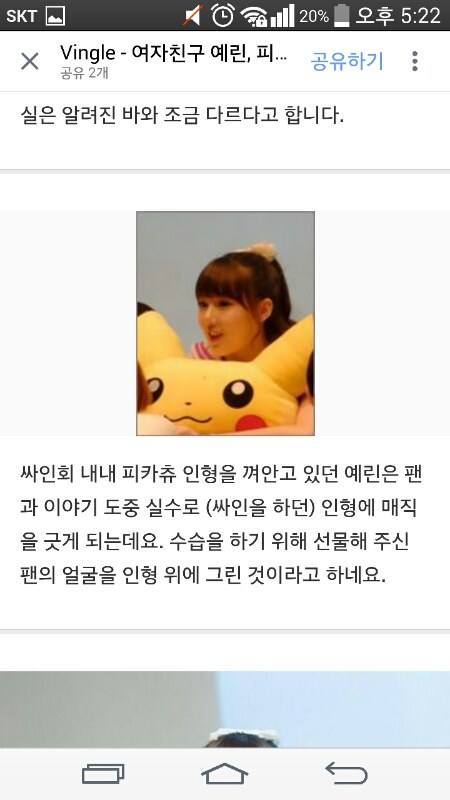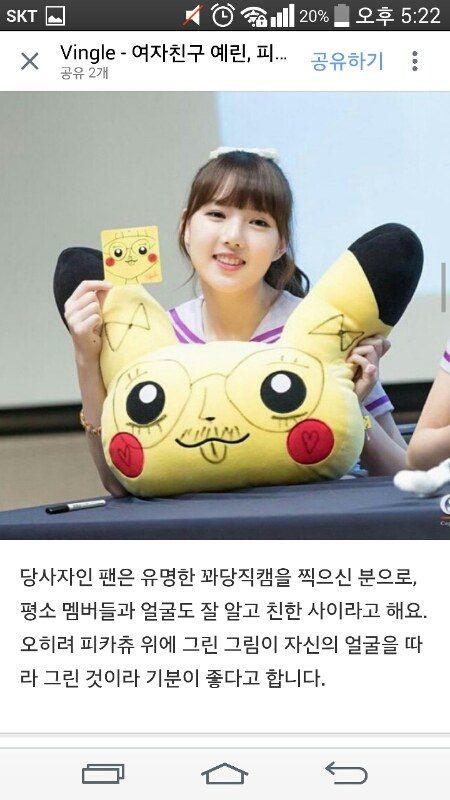 "Over the weekend, G-Friend Yerin's action at a fan signing event became a huge topic of controversy because she drew on a doll that a fan had gifted her with permanent markers. The truth is that Yerin was hugging the doll during the entire event and while signing she drew a line on the pikachu by mistake and to fix the mistake she drew the face of the fan who had gifted her the doll on to pikachu. The fan in question is also close with the girls as the fan is the one responsible for the fan cam of the girls falling constantly on stage. The fan has also said that he feels good because Yeri drew him on to pikachu herself."
[+ 185, – 42] Wow I would actually not like that if my bias drew my moustache and nose hairs and say it looked like me would you like that?
[+ 104, – 131] Why is this even an issue?
[+ 61, – 22] You can already tell she doesn't take care of fans gifts well at all through this
Source: Pann
Share This Post