Additional photos of Song Ga Yeon for "bnt International" revealed
Additional photos of the sweet faced MMA fighter Song Ga Yeon in bnt International magazine's November issue have been revealed, showing that beyond her tough exterior, there lies a delicate, beautiful girl. Ga Yeon shed the powerful image associated with her MMA fighting, and transformed into a sweet girl whose beauty traverses across many different fashion styles.
In one style, Ga Yeon dons a pastel pink cashmere turtleneck sweater that closely hugs the curves on her body and pairs it with an equally hugging patterned pencil skirt. She finishes off her look with her hair pulled back in a loose bun, a large flower pin, and dark eyeliner.
She then changes into a darker theme as she wears a shimmery dress that drapes down her curvaceous body while her long dark hair cascades down her back. Ga Yeon also dresses in a casual, school-like outfit as she wears a plaid patterned outfit and skirt and poses with a bright yellow scooter.
To finish off her variety of fashions, Ga Yeon gets ready for Halloween, dressing in a simple grey tunic and skinny jeans with her hair partially pulled back. She poses next to a carved pumpkin, matching its empty eyes with a stare of her own.
In other news, Ga Yeon's second opponent has been confirmed. On December 14th, she will be facing a Japanese jiujitsu fighter who has 8 fights under her belt, Takano Satomi.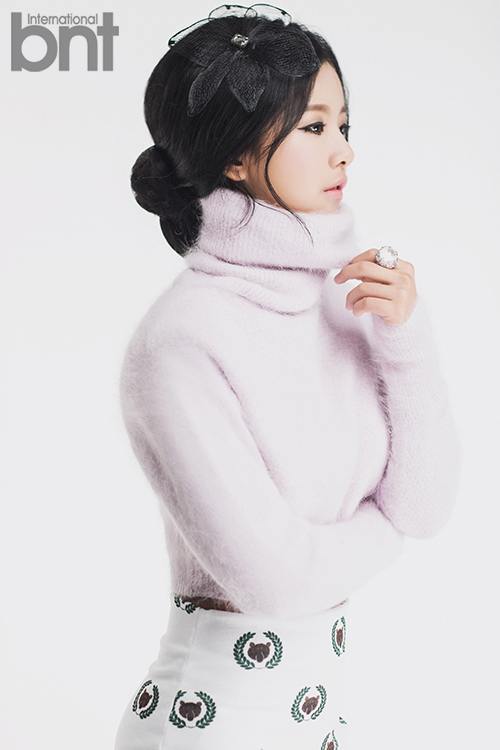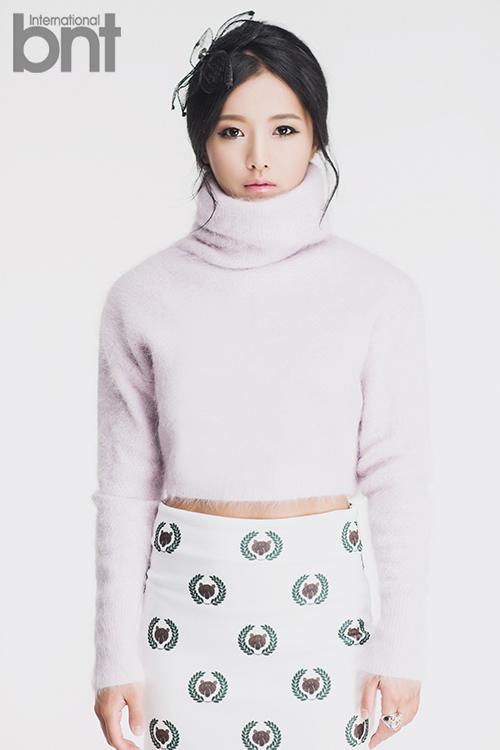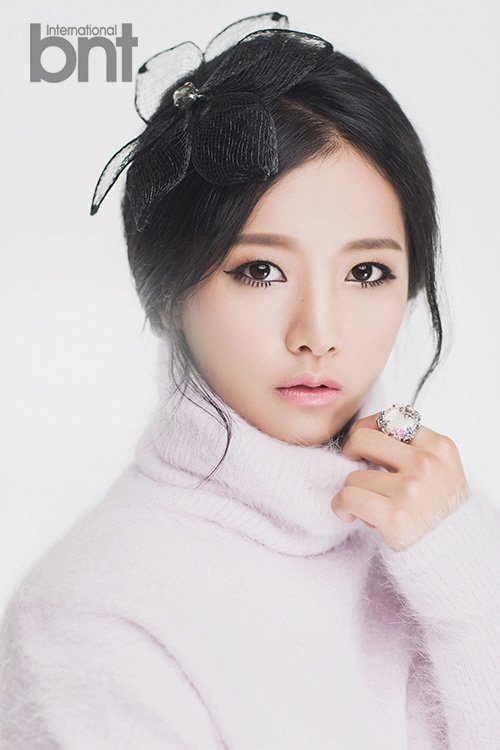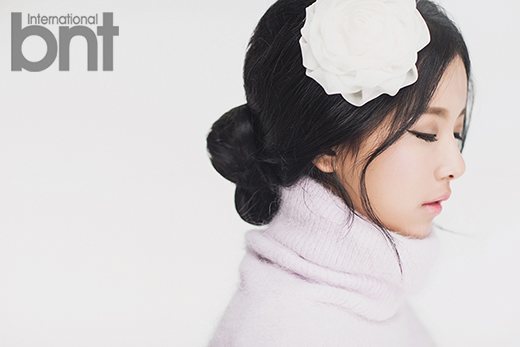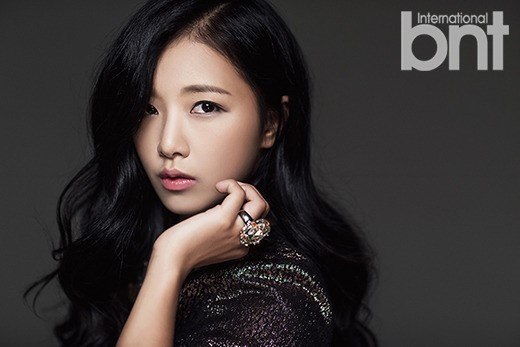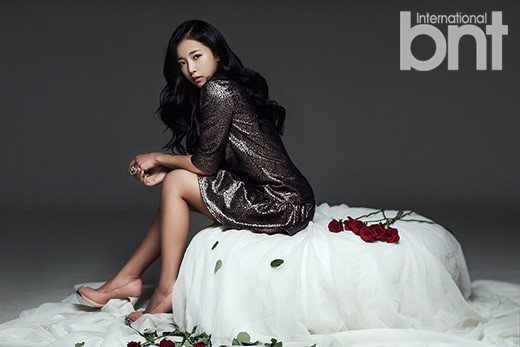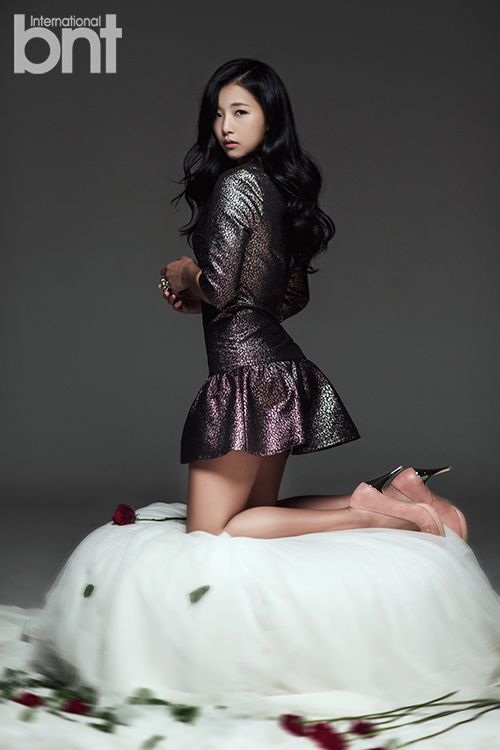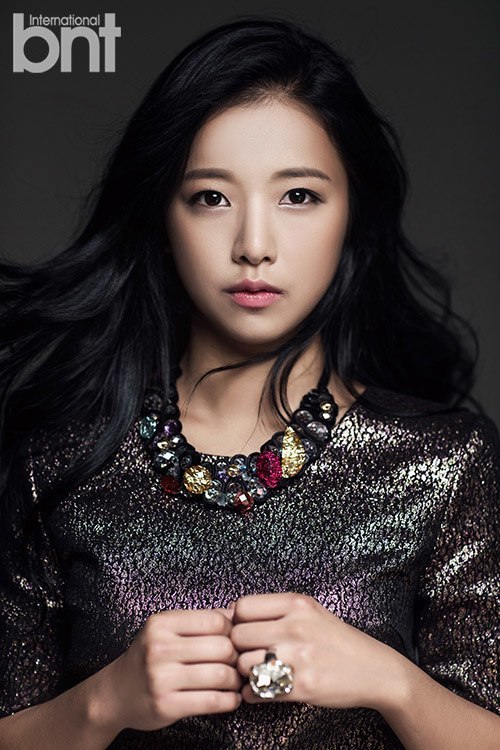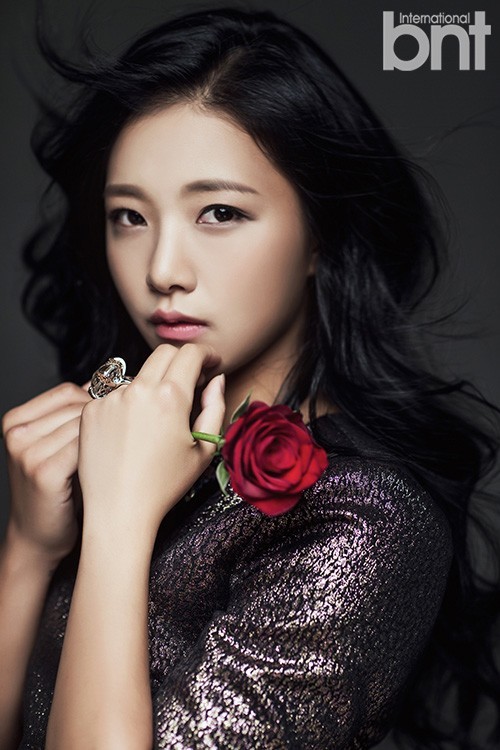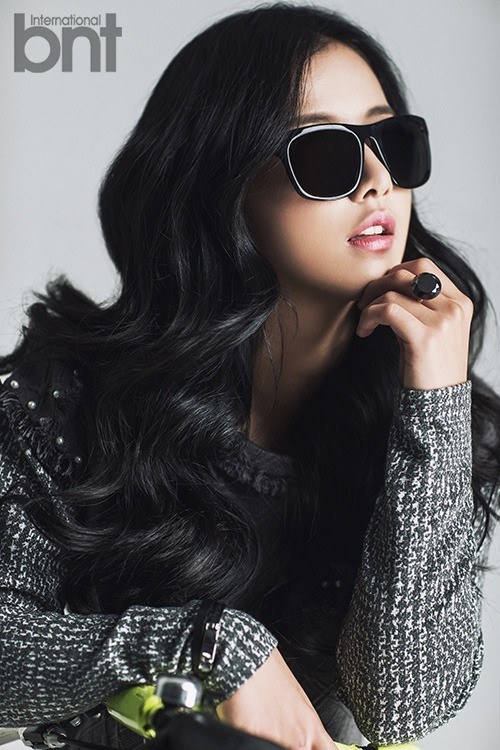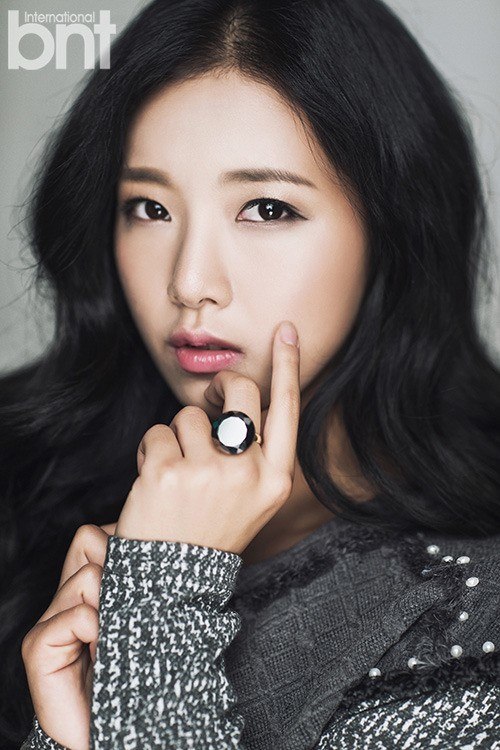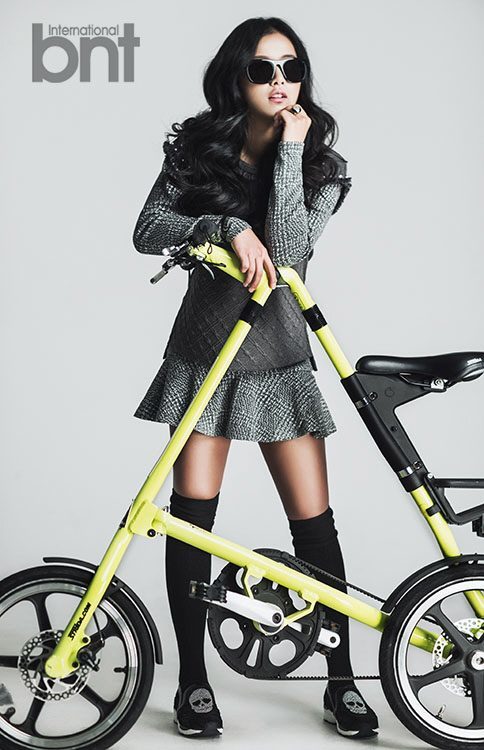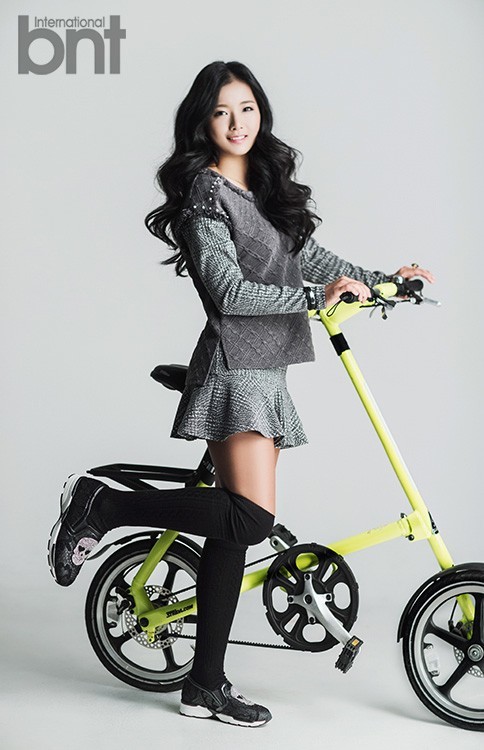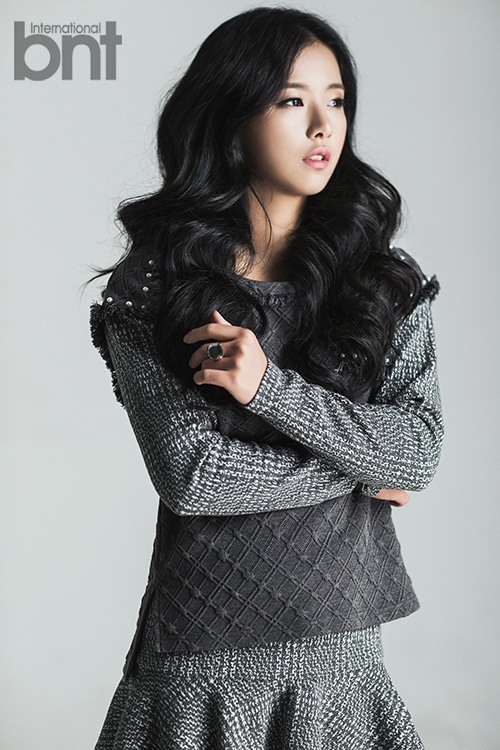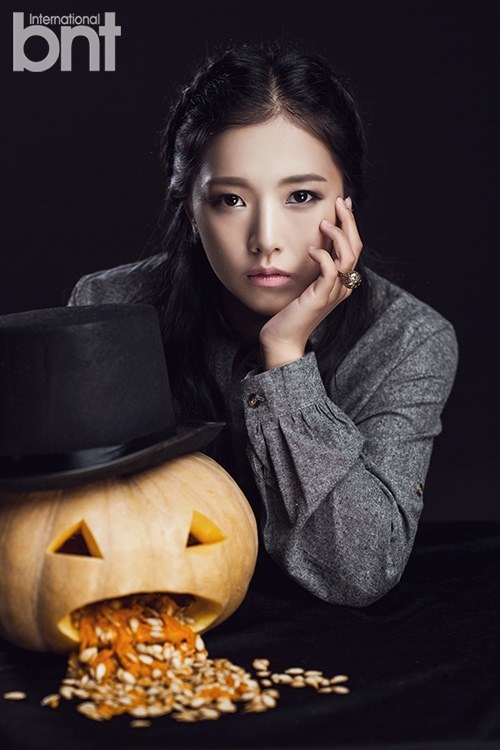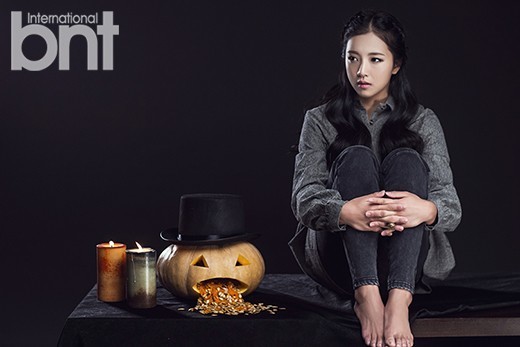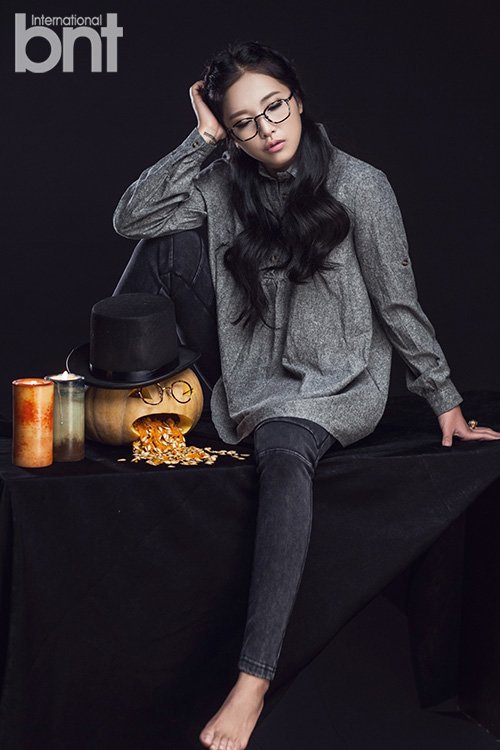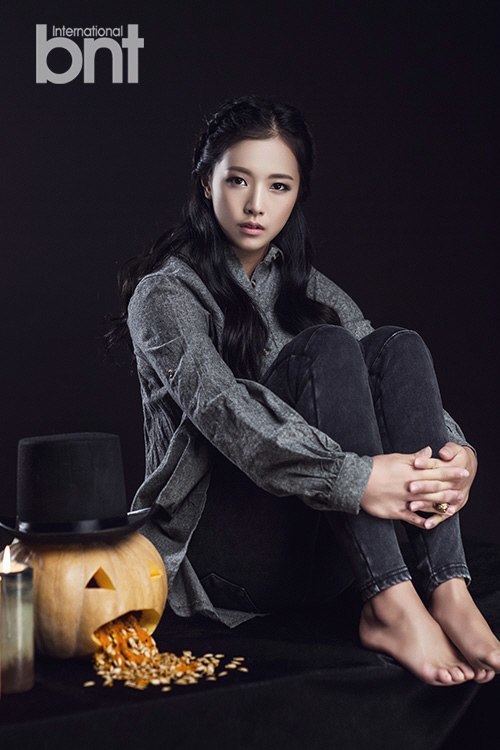 Source: bnt International, Korean Magazine Lovers
Share This Post