Ahn Jae Hyun reveals a childhood photo on "Happy Together"
Model-actor Ahn Jae Hyun revealed childhood photos with his mother on KBS2 Happy Together 3. On October 30th, Happy Together 3 aired a special "Fashion People" episode, starring Joo Won, Shin Ju Hwan, Hong Seok Cheon, Kim Ji Min, and Kim Na Young.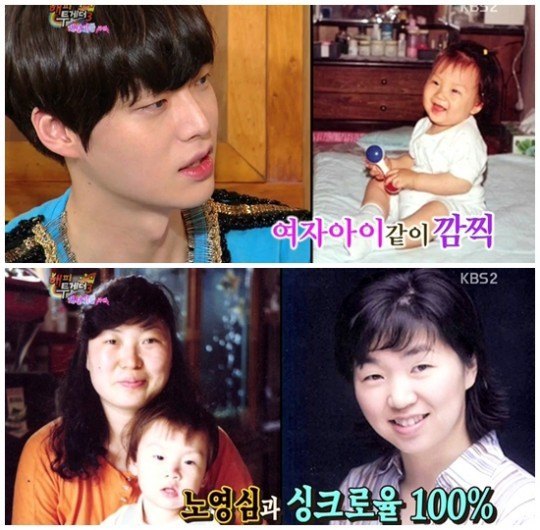 The model mentioned that Jeon Ji Hyun complimented him during SBS My Love from the Star. Also, he revealed his very own fashion know-hows. Ahn Jae Hyun's childhood photo with his mother garnered much attention. MC Yoo Jaesuk humorously commented, "You are as pretty as a little girl."
Along with his childhood photos, photos of Ahn Jae Hyun's mother were revealed. People commented that she looked similar to singer Noh Young Sim and he responded, "My mother actually won numerous awards in song festivals. She dreamed of becoming a celebrity and is planning on producing an album." 
It is no wonder–Ahn Jae Hyun got his talent from his mother! In the meantime, check out the story behind how Ahn Jae Hyun debuted as an actor for the recent hit-drama My Love from the Star.
Source: Ten Asia
Share This Post