Alleged evidence of relationship between BTS's Rap Monster and 15&'s Yerin resurface
In light of BTS Rap Monster's recent debut mixtape release, netizens brought back previous rumors of 15& Yerin's relationship with the rapper.
Netizens began to speculate the close relationship between the two idols when they noted Yerin calling the rapper "Namjoon-Namjoon" (his given Korean name) without using an honorific (out of respect for those older) nor "oppa" (often meaning older brother or close older friend).
On an episode of After School Club, Yerin publicly use the nickname saying, "Oh, he's my friend. Hi Namjoon-Namjoon," to which Rap Monster replied, "Hi, Yerin-Yerin," on a later episode.
She often shows her support by promoting BTS's songs as well as Rap Monster's music and was spotted using the nickname when she shared Rap Monster's "What Am I To You" as well as Bangtan Boy's first album Danger last summer.  BTS has also tweeted a screenshot of 15&'s "Little Star" saying that it put them in a good mood.
Their friendship caught the eye of netizens because of their close relationship and their casual speech towards one another despite their four years age difference.
Rap Monster recently released two music videos from his mixtape released on March 20th, including "Awakening" and "Do You." In addition, the rapper collaborated with hip-hop legend Warren G prior to the mixtape release with a track titled "PDD (Please Don't Die)."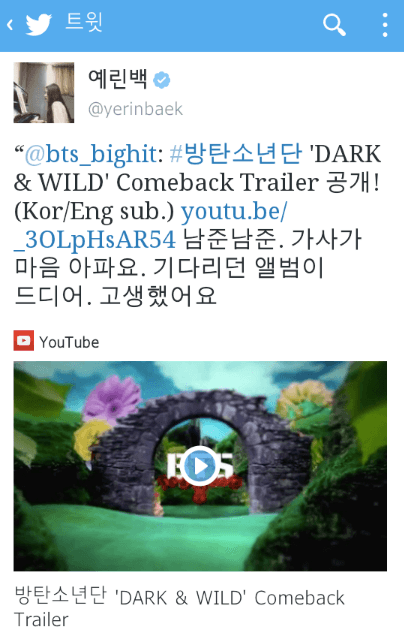 Share This Post