Amber and VIXX's N livens up Henry and Yewon's housewarming party on "We Got Married"
In an upcoming episode of MBC's We Got Married, Henry and Yewon invites close friends f(x)'s Amber and VIXX's N to their housewarming party where they proceed to party it up.
Of course, even before their guests arrival, Henry and Yewon began preparing some joke gags and readied up fart cushions. Unbeknownst to Amber and N, the two sat down on the cushions and created a hilarious moment right from the start.
Following the prank, the virtual couple takes their guests out to the yard in order to treat them to some delicious grilled barbecue. Unfortunately, Henry ends up burning the meat and ends up being scolded by Amber and N. As retaliation, Henry then reveals N's shoe lifts inside his shoes.
Amber then gives Yewon the oddest gift, a long stick. Why? The f(x) member explains the stick is to hit Henry whenever does something improper before she begins to spill all of Henry's juicy secrets relating to girls. Yep, Amber is definitely Henry's best friend.
The full episode will air on May 16th at 5pm KST, so tune in to watch them play all sorts of games including the peppero game!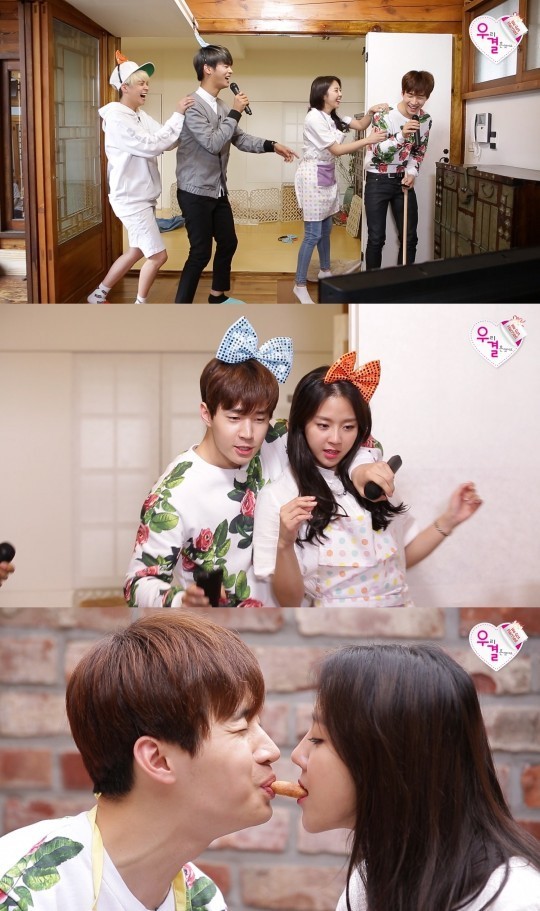 Share This Post