Angry EXO-Ls flood Suzy's Instagram after recent update
On a popular Korean forum "Humor University," a post with screenshots of Suzy's Instagram appeared. The screenshots included an image of Melon Charts that had miss A's "Only You" at number 1 and EXO's "Call Me Baby" at number 2.
Unfortunately, it seemed that many fans felt that her post demeaned EXO's latest comeback and that the singer was gloating about miss A's popularity.
The comments included  "EXO," "Call Me Baby Fighting <3 <3," "F*ck you EXO is the best.", "Have you not seen EXO's MV..get lost," "Where is her manners why didn't she just upload her group's image I've never seen a celebrity post something like this on Instagram. I'm shocked," and even brought up EXO's reported half a million album sales saying, "And how many albums have you sold? ㅋㅋ".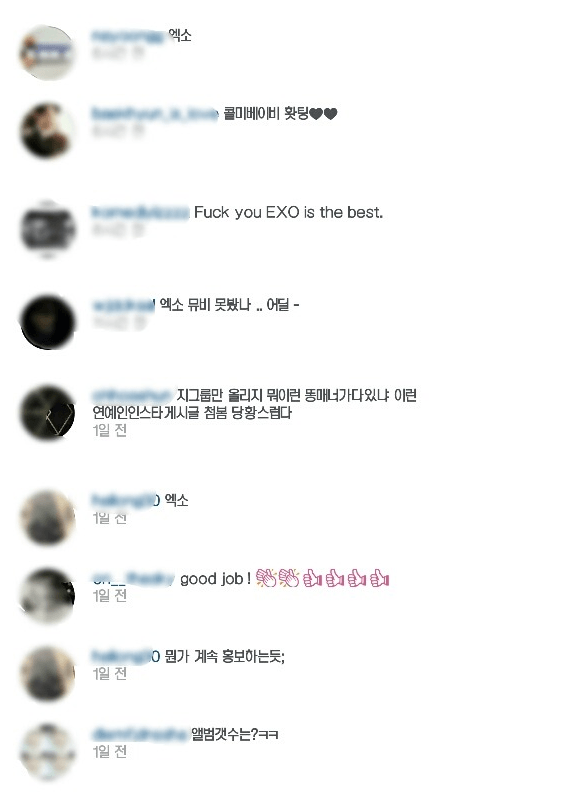 The original forum poster stepped to her defense saying, "She must have been happy uploading this on Instagram because it was their first album in a year and 4 months and they won first place. And some dumb EXO fans are chewing her up and terrorizing her Instagram claiming that she was making fun of EXO. After SM hypes the people up about EXO few fans come along and ruin it all. And they wonder why people have negative feelings about EXO."
Since then, fans have commented on the controversial post taking sides in the argument, attempting to assuage both EXO-L's and Say A's since the post appeared on the website.
https://instagram.com/p/00o9JUQC3o/?taken-by=skuukzky
https://instagram.com/p/00WQIUQC5Y/?taken-by=skuukzky
Source: Humor University
Share This Post