AOA Criticized For Banning "Ahn Joong Geun" From Chatroom After Previous Goof-Up
The controversy between AOA and their historial faux pas shows no signs of stopping as netizens found another flaw in their management of the issue. 
In a recent online livestreaming and chat event with fans, they have noticed that fans were banned from using "Ahn Joong Geun martyr" from the chatroom. The tags in question were the ones AOA's Jimin and Seolhyun failed to recognise when they did a game on Channel AOA, earning criticisms towards their basic history knowledge.
The incident immediately picked up on various online boards as netizens showed proof of the banned word from the livestream, thus, creating more controversy.
AOA's Jimin and Seolhyun issued two apologies since the incident – online and at their recent fanmeet. However, netizens continue to criticise not only the members but also FNC Entertainment for mishandling the controversy.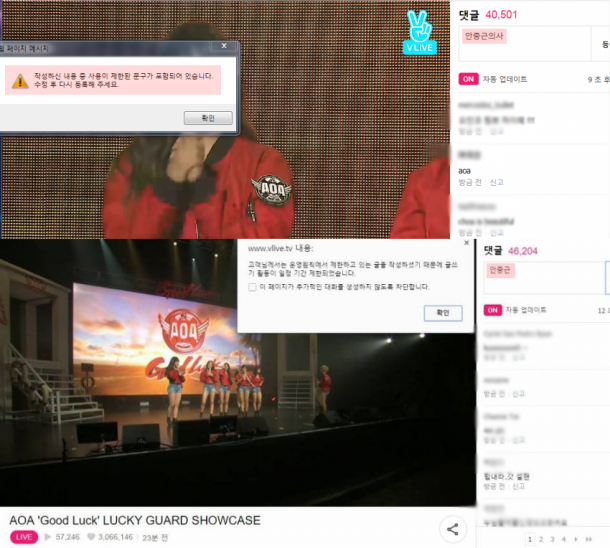 Source: YTNPlus
Share This Post