AOA Seolhyun CRITICIZED For Allegedly RUDE Statements Towards Anti-Fan Netizens
Netizens criticize AOA Seolhyun for her alleged rude and mindless remarks towards fans 
AOA Seolhyun is one of the idols that is brought up in hot debates and discussion in the K-pop industry. Although many claim that she hasn't done enough to be compared side by side with idols such as Suzy in year 2015, she has undoubtedly become one of the most popular idol in recent months. Seolhyun has recently replied in reaction to netizens' comments regarding her skin tone which is gaining a lot of attention.
Originally posted on Pann, AOA Seolhyun is under fire for her alleged rude remarks towards fans and netizens.
Titled "To Be Honest, What Seolhyun Said Was Rude," here is the direct translation of the post and comments below.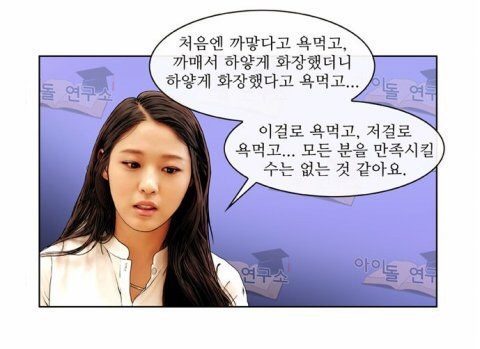 Seolhyun:"I first got criticized for having dark skin so I decided to whiten my skin tone with make up but they insulted me at the fact that I applied make up in white…."
"I got criticized for this and that…. I guess I just can't satisfy everyone."
"That.. hahahahahahaa
Does Seolhyun know about 'enough' or 'middle???'
I mean if she wants to look white but apply her make up like that where her neck color is way different than her face, she is asking for criticism. Even ordinary males and females find it disgusting when people apply make up that way.. But there are people defending her because she is a celebrity.
Here are photos that Seolhyun was talking about when she was 'insulted' after applying make up to look white.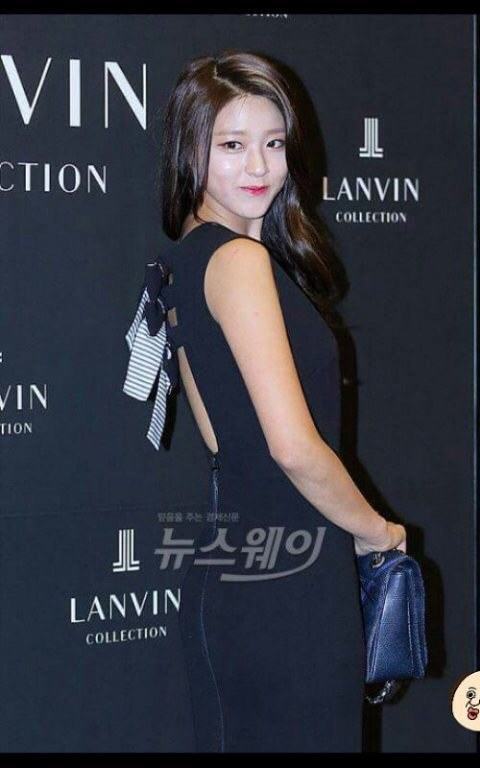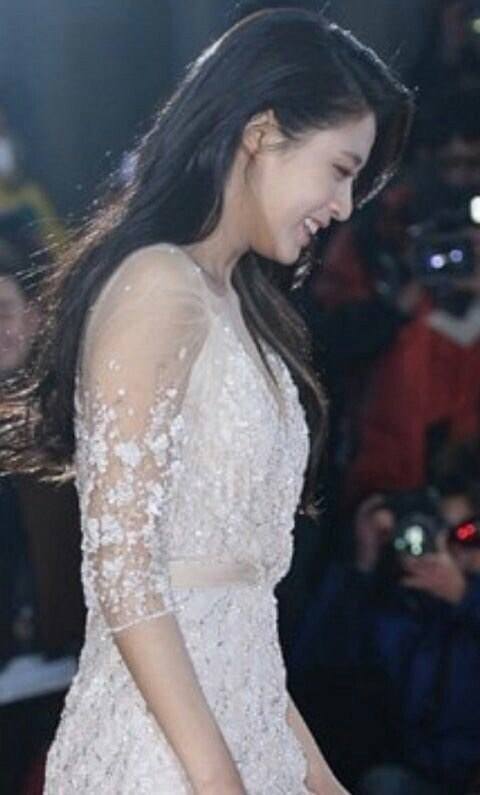 This is definitely not a way to look like you have white skin.
It just looks like her make up artist literally painted her with make up.
Anyways, I just think what she said was a little rude to her fans."

---
NETIZEN REACTIONS
Koreaboo has collected reactions from Netizens who commented on the original article from our Korean source. The below comments are the most popular comments at the time of this article being published.
---
[ +192 / -81] To be honest, Seolhyun knows she is pretty and better than others… During this one other interview, she stated 'oh there are some women claiming that I look ordinary.'
[ +129 / -27] No but these photos she got criticized for are too excessive.  I hope she applies make up better.
[ +110 / -16] I guess it is because she is so dark that if she applies a little white make up, she still gets criticized for being dark;
[ +32 / -53] Seolhyun is also empty headed.. whew..
Source: Pann
Share This Post