AOA's Jimin is a gorgeous queen in gold for upcoming "N Project"
With many fans questioning as to what FNC Entertainment's "N Project" is, it was recently revealed that Jimin will be participating in it with the latest image teaser.
On April 22nd, the previous throne image teaser was finally shared once again, this time occupied with AOA's lead rapper Jimin. Dressed in a beautiful golden and sequin, off-shoulder gown, a golden feather-like crown adorns her head as she looks seductively towards the camera.
The "N Project" is a collaboration project set up by FNC Entertainment in order to project their artists' talents even more to the public. The first project is said to be a hip-hop track lead by producer Rhymer, president of agency BrandNew Music.
With the initial teaser teasing "JNJ," many have already speculated that N.Flying's Seunghyub will be joining her.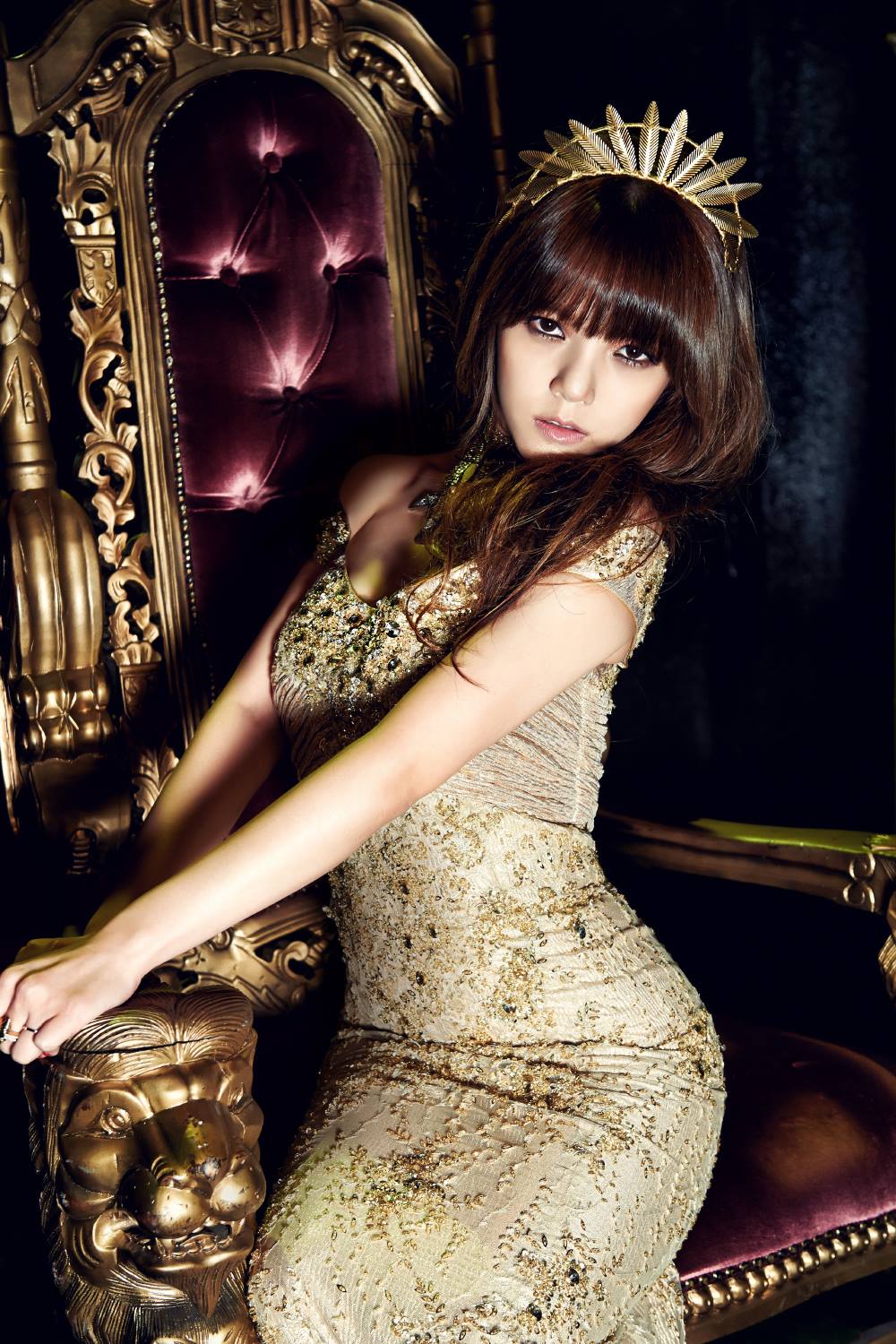 Source: OSEN
Share This Post