Are BTOB And MAMAMOO Being CRITICIZED By Netizens For NO REASON At All?
Netizens claim these two idol groups are being criticized for no reason due to their outstanding talent
BTOB and MAMAMOO are two groups that are irrefutably the most talented groups in the K-pop industry. But since haters cannot criticize their talent, are they being criticized for no reason?
Originally posted on Pann, netizens claim MAMAMOO and BTOB are being criticized for no reason.
Titled "MAMAMOO and BTOB Are Easy To Diss Huh?" here is the direct translation of the post and comments below.
"I've been looking at some posts and I have nothing to say omg.. hahahahahahahaha
I don't know if I was the only one feeling this but when BTOB and MAMAMOO were up and rising, people cheered them on saying they hoped to see them succeed.
And now that they are so popular, I think haters think they will threaten their favorite groups.
So now they're dissing them for no reasons. Screen capturing the worst moments in order to spread lies and hate on them.
Look at these posts below.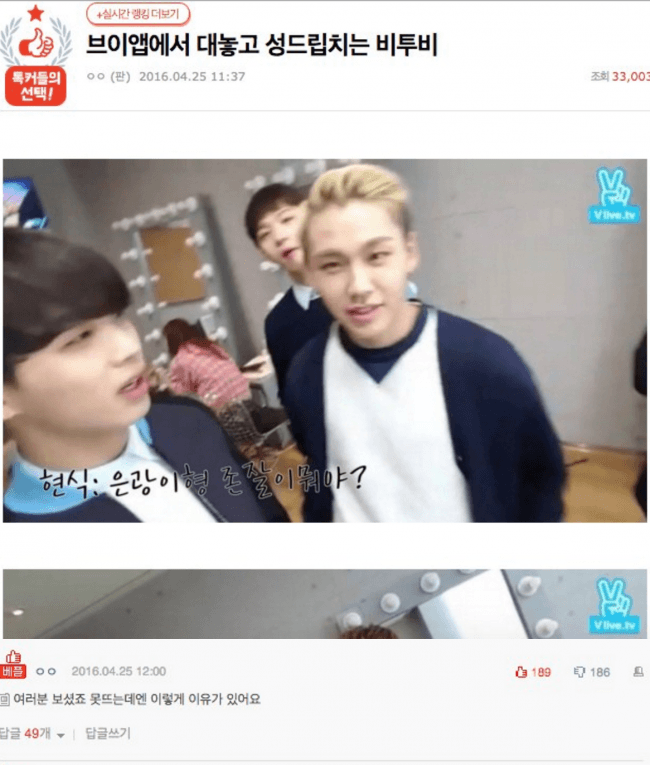 Title: BTOB making sexual jokes on live broadcast.
Hyunsik: Eunkwang hyung, what is freaking handsome mean?
Top comment:
[ +189 / -186] Everyone see this? There is a reason why this group cannot succeed.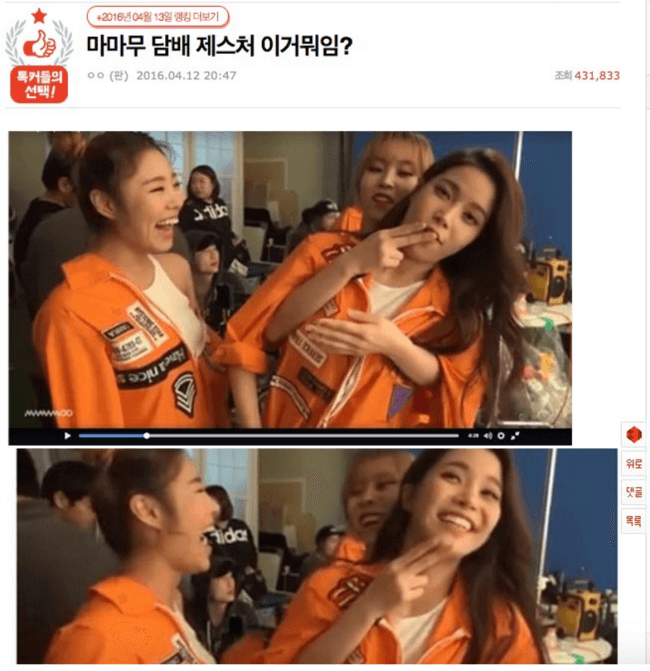 Title: What is MAMAMOO making smoking gestures?

[ +461 / -280] They are crossing the line after we said that they are very bold.
[ +395 / -161] Hyejung was dissed with the same thing but I guess MAMAMOO isn't getting criticized… People are so biased.

---
NETIZEN REACTIONS
Koreaboo has collected reactions from Netizens who commented on the original article from our Korean source. The below comments are the most popular comments at the time of this article being published.
---
[ +234 / -17] it is because they can't be criticized for their talents.
[ +205 / -12] These haters cheered them on when they were less popular but now that people love them, they change their minds and diss them
[ +164 / -19] It is because they are threatening the haters' favorite groups.
Source: Pann
Share This Post