Are dramas causing Korean names to become too generic?
According to recent reports, 2015's baby names are being dominated by a few popular names, causing many netizens to express their opinions on the issue. 
With reports revealing the top baby names of 2015, Korean news outlet No Cut News suggested that dramas have been influencing names. The site pointed out that the top baby name of 2015, Min Joon, might be because of Kim Soo Hyun's character in popular drama You Who Came From the Stars, Do Min Joon. Although some netizens dismissed this theory, many have agreed that recent baby names have been less unique than in the past.
Find out what Netizens had to say about this article below!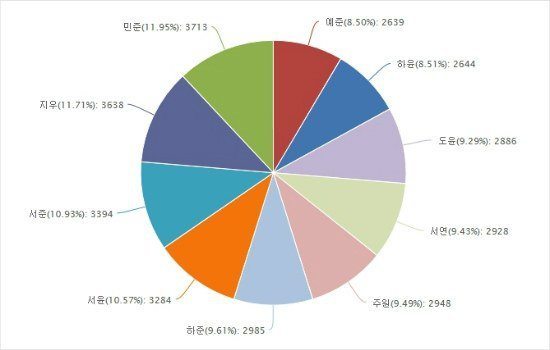 Most Popular Baby Names of 2015
1. Min Joon
2. Ji Woo
3. Seo Joon
4. Seo Yoon
5. Ha Joon
6. Joo Won
7. Seo Yeon
8. Do Yoon
9. Ha Yoon
10. Ye Joon
---
NETIZEN REACTIONS
Koreaboo has collected reactions from Netizens who commented on the original article from our Korean source. The below comments are the most popular comments at the time of this article being published.
---
[+ 473. – 7] Wayyy too many Minjoon's out there and names that end with Yool too
[+ 417, – 7] I guess names trend like everything else too
[+ 346, – 11] I literally see at least one Seojoon a day
Source: No Cut News
Share This Post