[★TRENDING] ARMYs celebrate 700 days with BTS
ARMYs celebrated 700 days with BTS by trending #BTS700Days worldwide on Twitter!
Fans tweeted edits and shared their favorite moments with the seven member boy group to demonstrate how far the band has come since their debut on June 13, 2013. In addition, fans celebrated the great timing of their fourth win where BTS took home their second consecutive trophy on The Show for their recent release "I NEED U."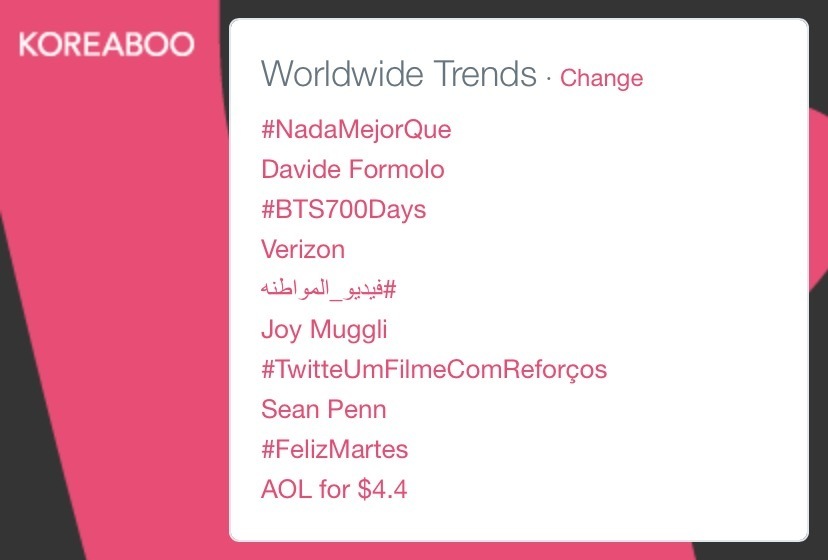 Since their debut with "No More Dream" in 2013, BTS has released a full length album, three mini albums, and a single album in addition to debuting in Japan late last year. The group completed their first Asian tour with their concert series BTS Live Trilogy: Episode II, The Red Bullet last fall and has started their second concert series BTS Live Trilogy: Episode I, BTS Begins.
The group will be taking their concert series to the United States this summer – with shows in Los Angeles, Dallas, Chicago, and New York City – after their stops in Australia's Sydney and Melbourne.
Currently, the group is in the midst of promotions for their latest EP The Most Beautiful Moment In Life, Part 1 and took home their first win since their debut on The Show last week. They also released the original version of the music video for their title track "I NEED U" which is rated 19+.
Congratulations to ARMYs and BTS on their 700th day!
Share This Post