B.I.G become baristas for a good cause
The members of Boys In Groove, more commonly referred as B.I.G, have spent their morning as baristas serving coffee on November 27th. The five members Gunmin, Benji, Heedo, GookMinPyo, and J-Hoon even wore the Cafe Ropla aprons as they happily served customers coffee.The special B.I.G event took place at the Cafe Ropla located in Seoul, Gangnam, and the customers who made their way over to the cafe during the event were able to have coffee specially made by the five B.I.G members. In addition to having a nice cup of coffee, the customers were able to watch the members working diligently for a good cause. The profits earned from the B.I.G coffee event will be donated at the end of the year to people who are in need.
Customers were able to show their support for the community fundraiser by inserting their money for their coffee in the special piggy bank with the B.I.G logo. By purchasing a cup of coffee, the customers felt that they were also being a contributor to the community.
A representative has said that, "The B.I.G members were always interested with serving the community and making donations, so it is great to see them serving at this event and I hope that this will allow many other people to participate in such events."
B.I.G released their comeback track and music video "Are You Ready?" last month and B.I.G member Heedo is currently in the drama Sweet Secret.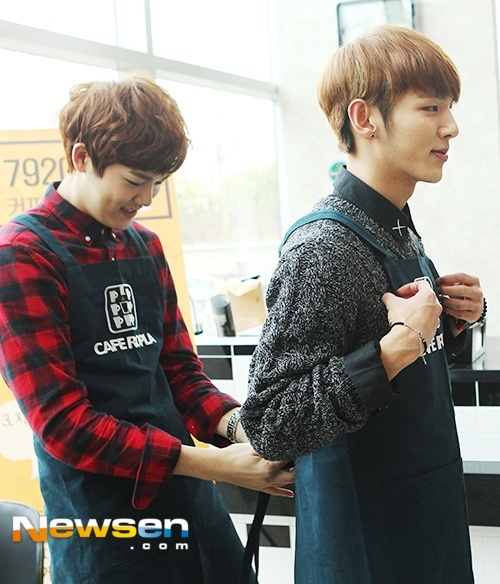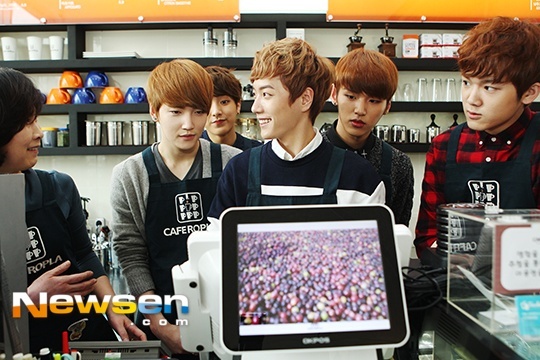 Source: Newsen
Share This Post