The backup dancer who has viewers believe he was part of this idol group
An image has netizens bewildered as a backup dancer was seen smiling brightly in the background during an idol group's end of stage poses.
INFINITE-F members Sungyeol, Sungjong, and L completed their stage for "Heartthrob" on MBC's Music Core with cute and adorable poses as the camera zooms in on them.
However, what grabbed netizens attention was not the idols themselves, but the backup dancer standing behind them. Smiling with eyes shining, netizens mistakenly believed him to be part of the group.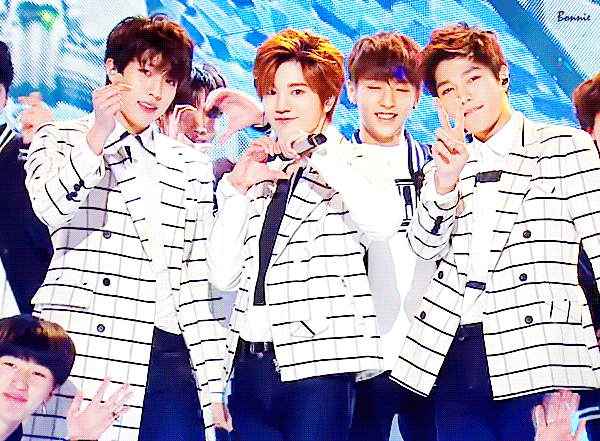 "Too casually standing there, I thought he was a member ㅋㅋㅋㅋㅋㅋㅋㅋㅋㅋㅋㅋㅋㅋㅋㅋㅋㅋㅋㅋㅋㅋㅋㅋ" (Original poster)
It later turned out to be revealed that the said backup dancer is currently a trainee under Woollim Entertainment.
Other netizens commented similarly saying:
➜ 엌ㅋㅋㅋㅋㅋㅋㅋㅋㅋㅋ Seriously
➜ He's cutely handsome
➜ Ohㅋㅋㅋ I would have believed you if you told me he was a member because of how handsome he is ㅋㅋㅋ look at his bright smile ㅋㅋㅋㅋ
➜ ㅋㅋㅋㅋㅋㅋㅋㅋㅋ Really thought he was a member
➜ Is he a trainee??
➜➜ Yes!
➜ He must be a trainee?!!! Why is he so handsome!!!!
Source: Instiz
Share This Post