Bae Doo Na is sexy and sporty for "High Cut" magazine
Actress and photographer Bae Doo Na reveals her sexy side for her pictorial in the latest issue of High Cut magazine.
In the February issue of High Cut , actress Bae Doo Na displays her sexy side by revealing her slim figure in her pictorial. With her hair dampened, Doo Na wore natural and light colors for her outfit while promoting Adidas sneakers.
Each of the photos shows a pose with Doo Na either wearing or holding up white Adidas sneakers. Doo Na also revealed her sexy visual in a topless image where she held a sneaker close to her and her jeans unbuttoned.
While giving a calm and unflinching expression on her face, the actress captures an elegant and mature image.
Although she acts in movies and dramas in Korea, Doo Na is also known for her films overseas including Germany, Japan, and the United States. Bae Doo Na played the role of Kazo in the latest American film, Jupiter Ascending.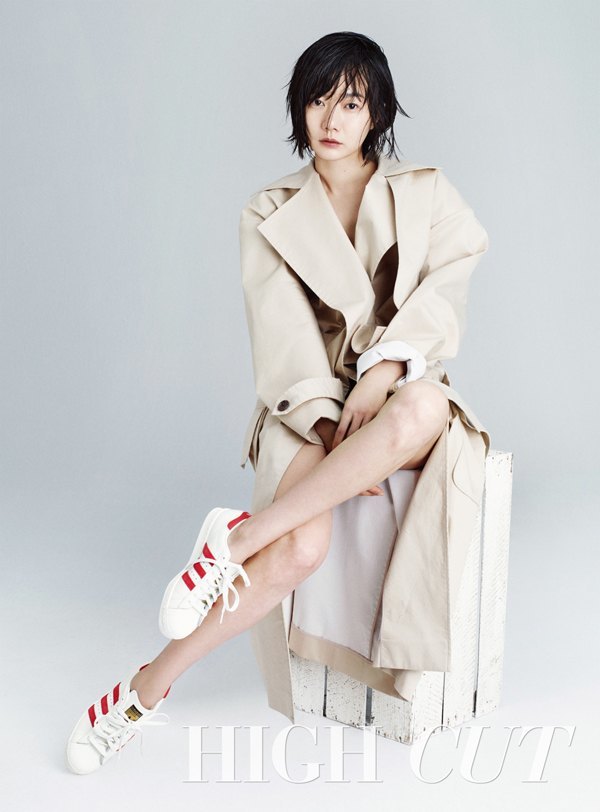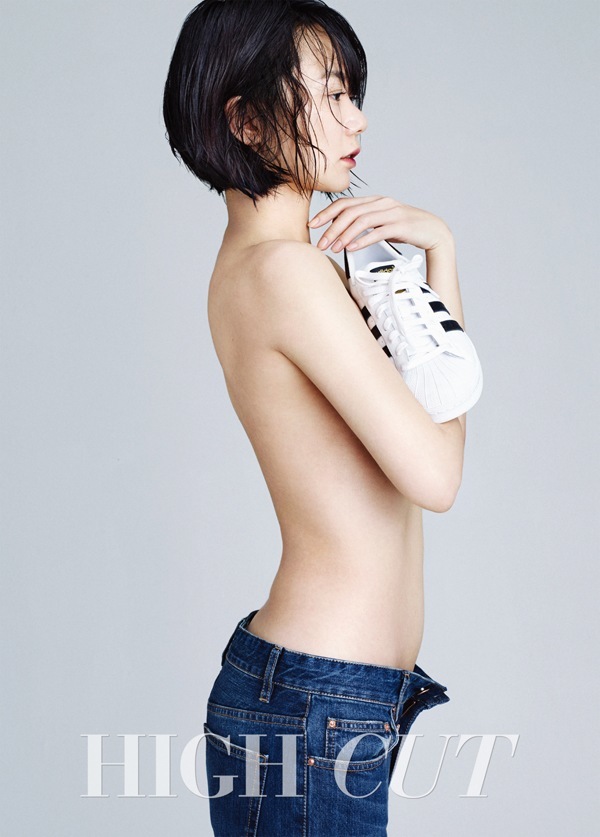 Source: Sports World, KMagazineLovers
Share This Post