BIGBANG likes to party at the beach in 2nd title track's teaser poster for MADE series [A]
BIGBANG drops their second teaser poster for their 2nd title track in their upcoming MADE series [A] on May 28th.
The second title track for the [A] series is called "We Like 2 Party," with the poster illustrating the members following each other in a line as they walk on the edge of the beach line.
Undoubtedly, this poster describes the same teaser words given to fans before: summer, Jeju Island, and "Fantastic Baby." In addition, it was revealed that the track is so addicting that it will be played all summer long. Can you dig it?
Look out for BIGBANG's second round of double track promotions on June 1st with "BANG BANG BANG" and "We Like 2 Party."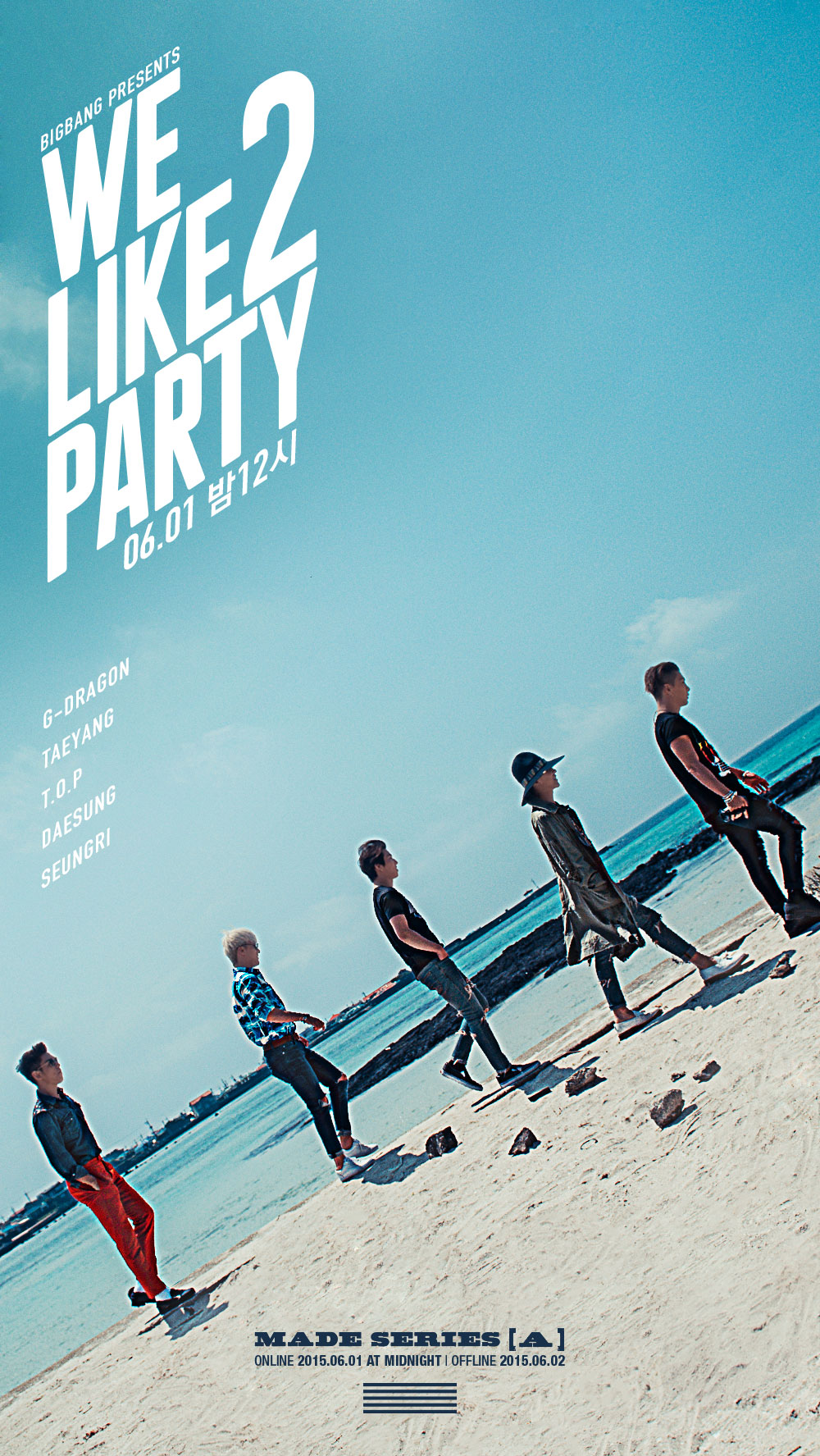 Share This Post