BIGBANG reveals the masterminds behind upcoming track "BANG BANG BANG"
Unveiling their second poster for their first title track "BANG BANG BANG," BIGBANG reveals more information on the masterminds behind the track.
Shared on May 28th, YG Entertainment's Teddy, G-Dragon, and T.O.P team up once again for "BANG BANG BANG" as the lyricists of the tracks. The poster additionally reveals G-Dragon and Teddy as the composers while Teddy was in charge in arranging it.
The trio recently teamed up for the hit tracks "BAE BAE" and "LOSER," for which member Taeyang also took part of in its composition.
Look forward to BIGBANG's Part 2 of their MADE series release (MADE series [A]) set to be released promptly on June 1st at midnight KST.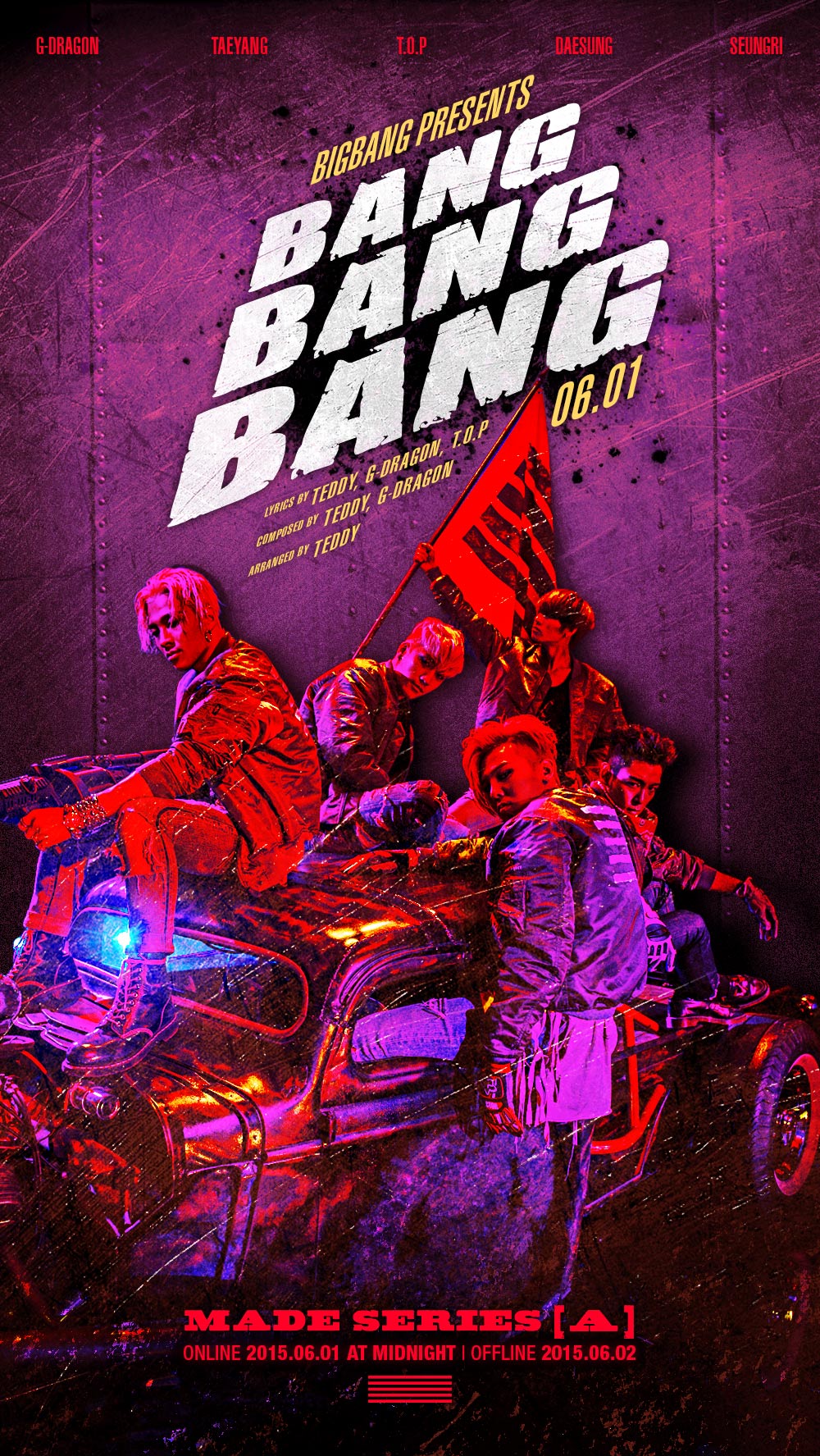 Source: YG-Life
Share This Post