BIGBANG sighted in Los Angeles possibly filming comeback MV
With the confirmed and official announcement of BIGBANG's comeback, fans may be happy to hear that the popular group has been spotted possibly filming for their music video!
On April 8th PST, a fan posted on her SNS accounts photos that she managed to take while coming across the scene of a shoot (from her car) on 6th street in Los Angeles. Seungri can be spotted in the first photo wearing a leather bomber jacket, skinny black jeans and boots with blonde hair as he talks amicably with staff.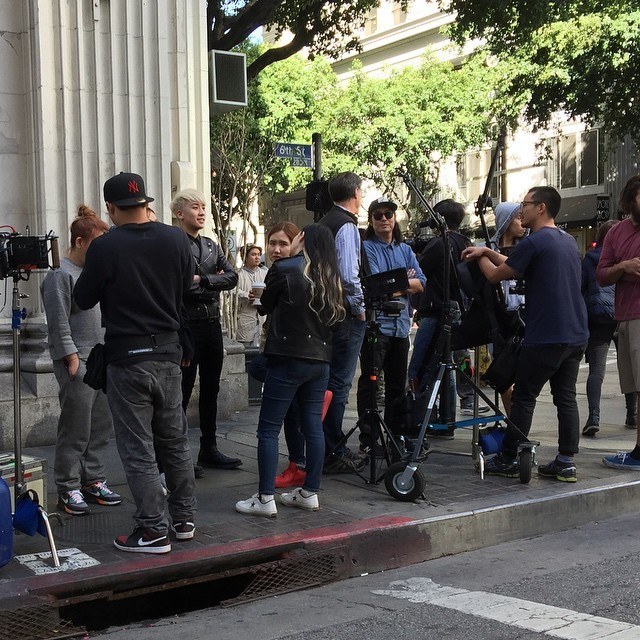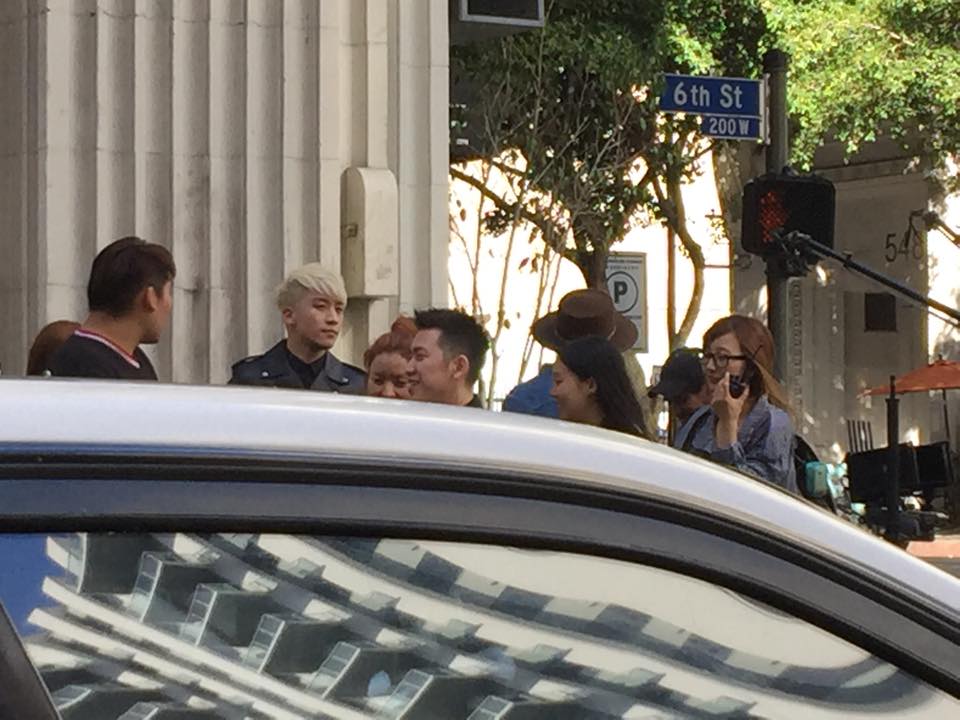 In addition, in a recent Instagram update from G-Dragon on April 8th PST, he posted a photo of himself hanging from a gate with a large stop sign in the middle. Upon further inspection by a fan, the artist is indeed in Los Angeles, where he also recently received another tattoo on his upper arm, most likely to commemorate BIGBANG's impending comeback after three years.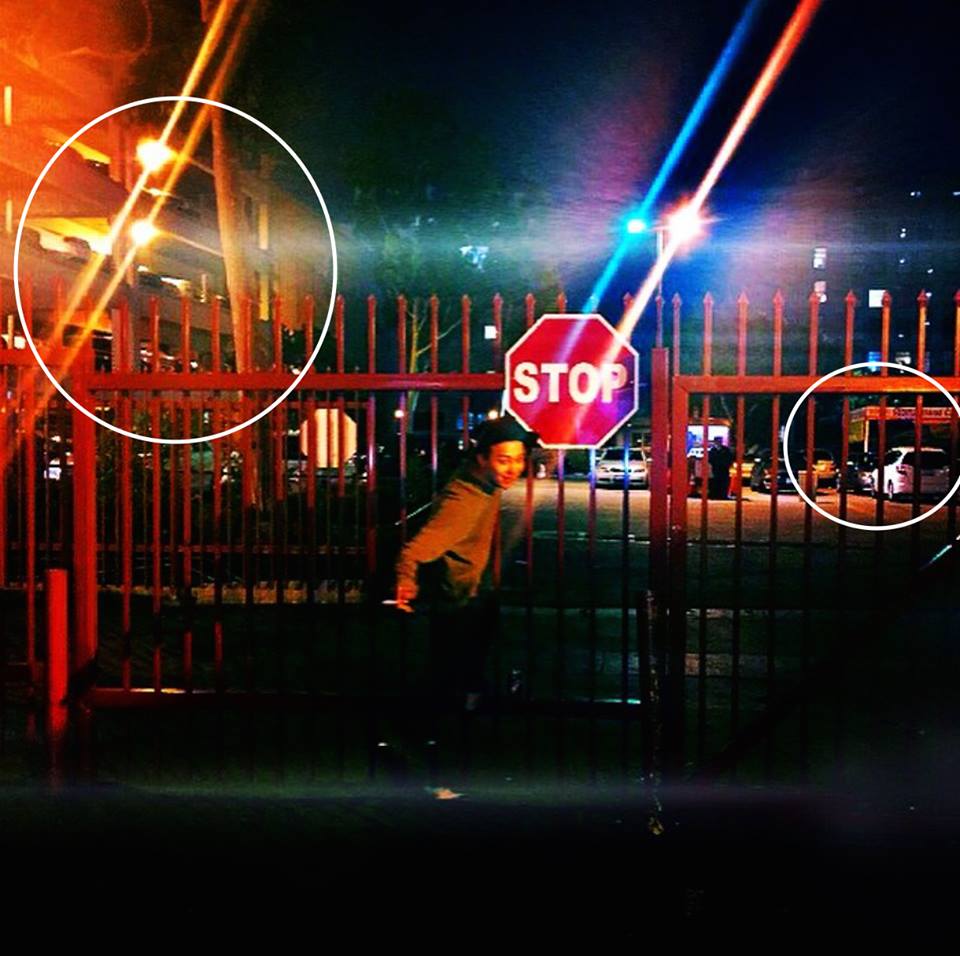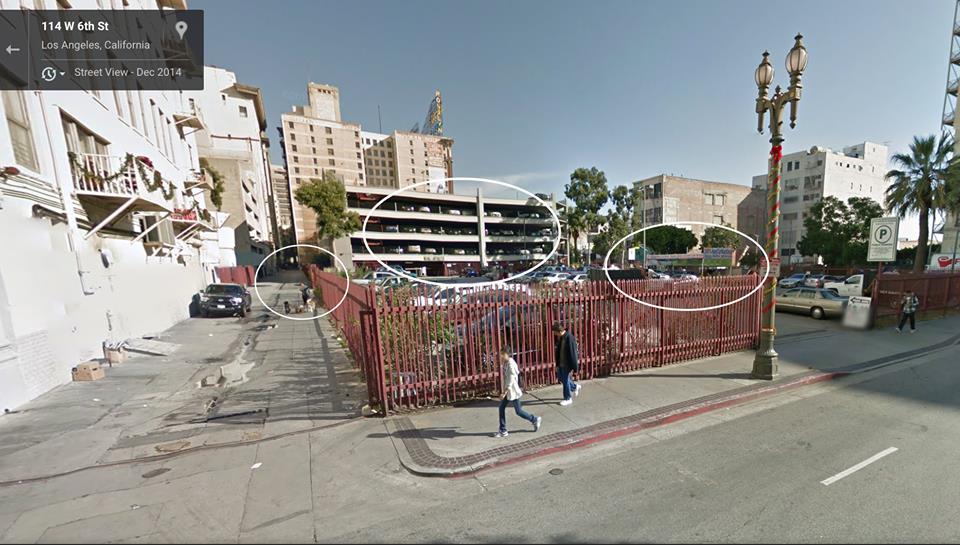 Share This Post