BIGBANG transform into rookies as they perform "Lies" on "Yoo Hee Yeol's Sketchbook"
BIGBANG goes back to their roots as they reminisce their training and pre-debut days on Yoo Hee Yeol's Sketchbook. 
As the group partcipated in the episode filming of Yoo Hee Yeol's Sketchbook last June 2nd, they members confessed that they experienced the happiest times during the training and early debut part of their careers. After the confession, all five members rushed backstage and got dressed into the outfits they used during their early debut days.
Bringing back the concepts used in 2006, Yoo Hee Yeol played along and asked what they are looking forward to in the future. The members playfully replied, "We haven't seen the future yet, but we hope to be popular." 
BIGBANG managed to bring laughter on set as they introduced their track "Lies," which was released in 2008, further hyping the audience that the track is predicted to be popular on various college festivals.
As they performed, Yoo Hee Yeol joined them for a piano version of the track followed by a rock version.
The full episode will air on June 5th.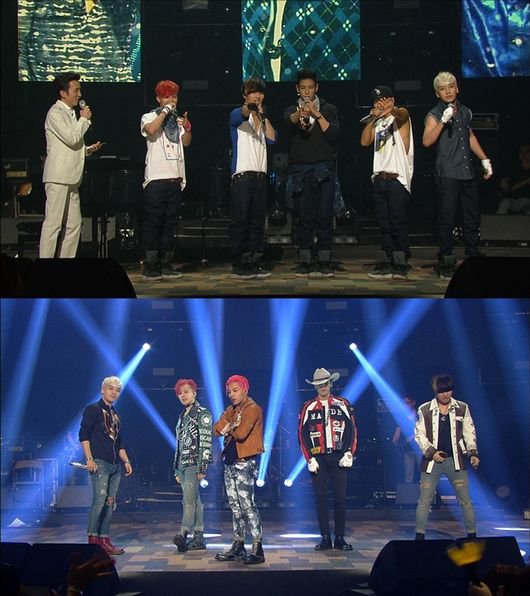 Source: OSEN
Share This Post