BIGBANG's Seungri under fire for rude actions on public train
BIGBANG's Seungri has recently come under fire for his allegedly rude actions while taking the train. 
A photo of Seungri sitting on a train has gone viral lately, with many netizens criticizing him for his lack of manners. During the long ride, like many of the other passengers Seungri fell asleep in his seat. However, because his foot was raised up onto the window of the train, he's received a lot of criticism for being disrespectful. And while many netizens have mocked Seungri and called him a troublemaker for his actions, others have come to his defense by explaining that he might not have been able to control where his foot was placed because he was sleeping.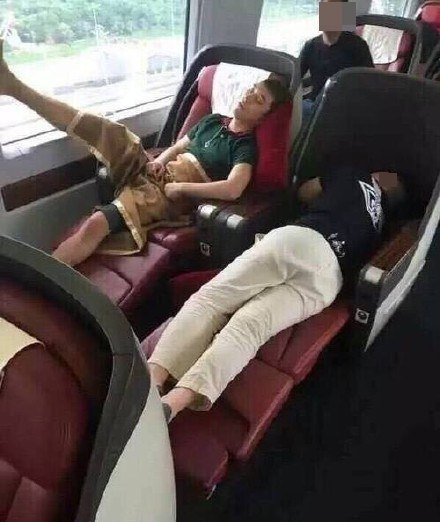 Source: Star News
Check out this compilation video of some of Seungri's funniest moments below:

Share This Post