Billboard's "Fan Army Faceoff" sees surprising tough matches for its 1st round
With Billboard's Fan Army Faceoff well underway, the K-Pop bracket has seen some surprising upsets and tough match-ups for the next round.
 In the first half, last year's reigning champions, BIGBANG's VIPs have continued to show their fan power beating out B1A4's Banas and will be facing another long-standing fandom, 2PM's Hottests, after the JYP Entertainment group beat out INFINITE's Inspirits in a match.
Meanwhile, rising boy group BTS's A.R.M.Y.s surpassed their sunbaes, 2NE1 Blackjacks, and will be going up against BEAST's B2UTYs after winning against TVXQ's Cassiopeia.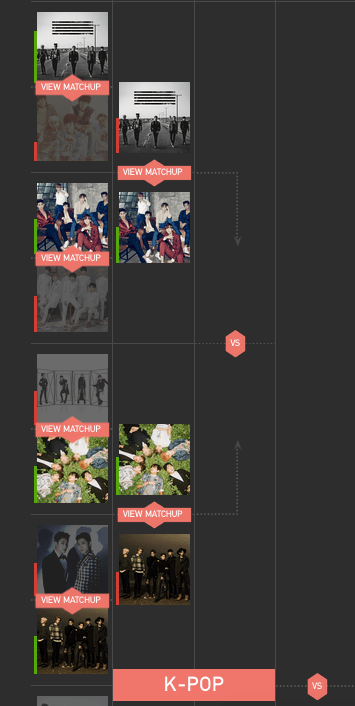 The second half of the bracket saw the most shocking upset after Girl's Day's Dai5y's beat the notoriously large EXO's EXO-L fan army and will be up against T-ARA's Queens, who beat out CNBLUE's Boices.
Another huge upset in the last match-up with SISTAR's Star1's rose against Girl's Generation's SONES and prevailed. The hot summer girl group who took over charts with "Shake It" will be going against JYP Entertainment's rookie group GOT7's IGOT7s, who recently took over SNS platforms with their positive body-image track, "Just Right."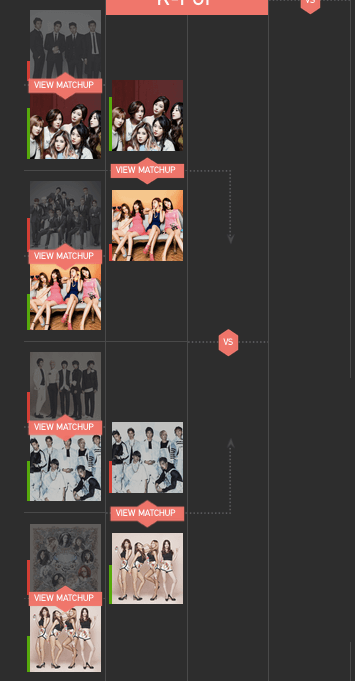 Source: Billboard
Share This Post