Block B Ukwon announces break up with his girlfriend
Block B's Ukwon has been publicly dating for well over a year, but the singer recently announced on his Instagram account that the two have broken up. 
Ukwon's relationship with his girlfriend has been one of the longest public relationships among idols, and the singer has even received some criticism from fans for his public displays of affection. However, the Block B member wrote a paragraph for fans on his Instagram explaining the end of his relationship.
Find out what Netizens had to say about this article below!
"Hello this is Yukwon. Me Kim Yukwon and Jun Sunhye couple have decided to part ways from today on. I would like to thank all those who cheered for us and supported us. We have decided to support and cheer for each other from our own place and I hope you can do the same. Thank you very much"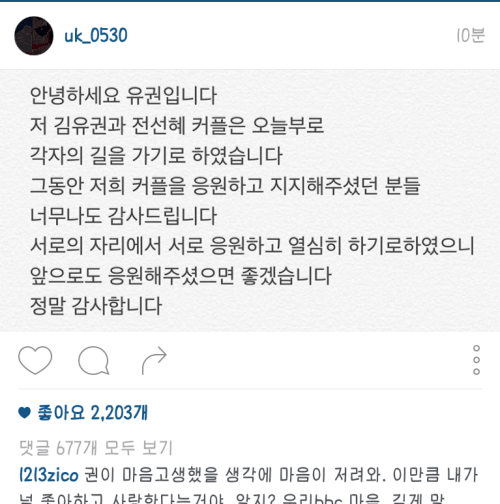 Ukwon's Instagram account was flooded by fans after the singer posted a message stating that he and his girlfriend Jun Sunhye had broken up recently. However, the singer quickly clarified that he had been hacked, and also warned hackers that he would take actions if a similar incident were to happen again. Although many fans were disheartened to find out that Ukwon is not on the market, many were also glad that he is still happily in a relationship.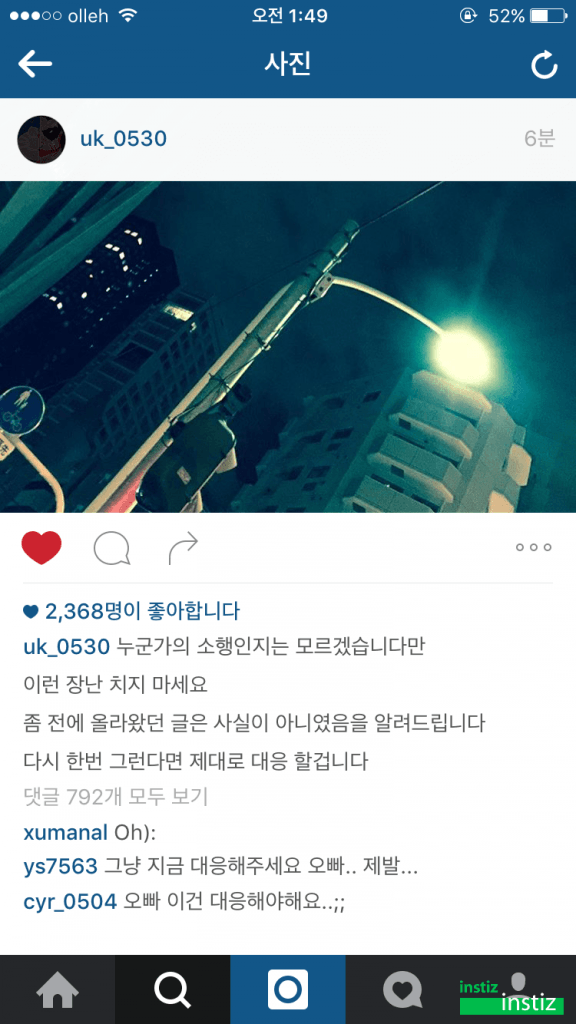 "I do not know who did this but do not do this again. The post that was just uploaded was not true and if it happens again I will act"
---
NETIZEN REACTIONS
Koreaboo has collected reactions from Netizens who commented on the original article from our Korean source. The below comments are the most popular comments at the time of this article being published.
---
What?
What? I knew about this couple even though i'm not a fan
Heol…
What is this
Why so sudden…
I thought they would get married
I thought this would be a joke article….
This is too much why would anyone do htis
He should just act now
How could anyone joke about these things
Share This Post