[★TRENDING] Block B's Zico receives harsh criticism for use of word "faggot" in debut solo track
Block B's leader Zico is receiving harsh criticism from international netizens after his debut track, "Tough Cookie" contained homophobic slurs and obscene words. 
Zico first announced that he would be returning to the music scene with an image teaser on October 30th and continued to raise anticipation for his track with a video teaser and a countdown to its release throughout the week.
However, since releasing his full MV earlier today, he has been receiving harsh criticism both on the YouTube video as well as Block B's Facebook page. Zico took on a tough look for his new single, with cornrows, bandanas, fake grills and gold chains.
"Tough Cookie", produced in collaboration with Don Mills, Jay Park, and Loco, contains lyrics which state, "You're such a faggot bitch" (2:58). Netizens also noticed that a Confederate Flag on his jacket at (3:20). The confederate flag  is one of the most controversial, inflammatory icons of American culture. It is a proud symbol and emblem of the past South, and a shameful reminder to Americans of their history with slavery and segregation. It is commonly used today by extremist groups, such as the Ku Klux Klan (KKK).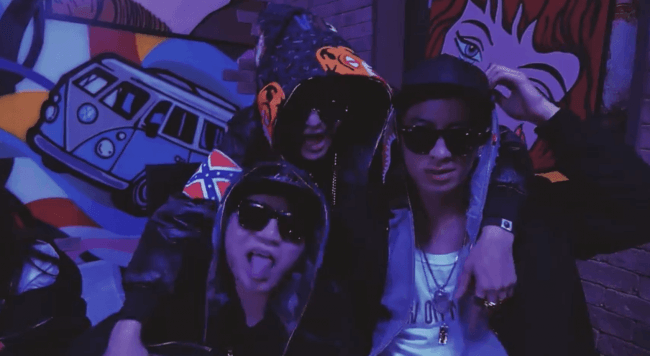 Share This Post