BTS grabs their first win for "I NEED U" on SBS MTV's "The Show"
BTS broke EXO's winning streak as they take their first win for "I NEED U" on SBS MTV's The Show. 
On May 5th, fans rejoiced after they witness BTS making their first win for their comeback track, "I NEED U." This will be their first win after making their debut in June 2013.
Expressing their gratitude, the group also updated their Twitter account with a photo of them and their trophy. It came with a message to their fans saying, "Thank you!! Because we were too nervous, we didn't now what to say… Thank you very much ARMYS for our first win. Everyone worked hard. We will really really become cool. Love you!" 
Since the show aired, BTS along with their fans dominated Twitter through the tag #BTS1stWin and managed to hit first place on the worldwide rankings.
BTS initially faced trouble after they were accused of manipulating the sales of their latest album which led to the netizens to clear up such suspicions.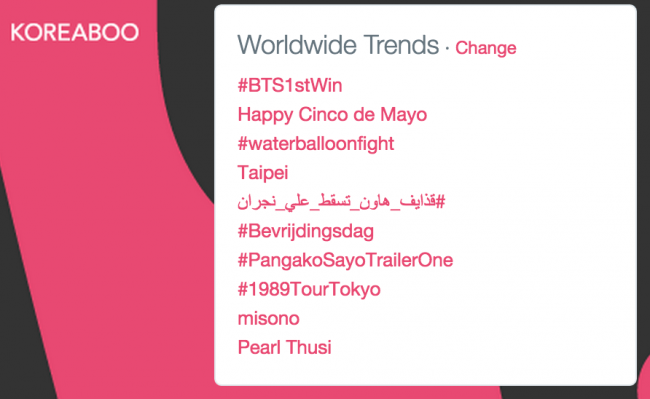 감사드려요!! 너무 얼떨떨해서 무슨 말을 할 수가 없었네요.. 아미 첫 1위 정말 고맙습니다. 모두 열심히 했습니다. 진짜진짜 더 멋져질게요. 사랑해요💕 pic.twitter.com/32oLgbU2HD

— 방탄소년단 (@BTS_twt) May 5, 2015
Share This Post