BTS wraps up their concert tour with an epic show in Hong Kong
BTS has wrapped up their BTS Live Trilogy: Episode II. The Red Bullet concert tour with amazing performances in Hong Kong on August 29th!
Opening the show with popular track "N.O," the boys wasted no time in getting the crowd going. Filled with energy, the fans responded to the performances with loud fan chants and non-stop cheers, with everyone going wild when Jimin showed off his abs as the group performed "No More Dream."
Throughout the show, Rap Monster led the group in interacting with the fans using English, with V making fun of the way Suga speaks the language, calling it "easy." The members also showed off phrases they learned in Cantonese, such as "I love you" and "thank you."
The show also included a special celebration for Rap Monster and Jungkook's upcoming birthdays in September. As Jungkook happily cut the 3-tier cake prepared by the ARMYs in Hong Kong, the members realized that only the bottom tier is a real cake, while the rest is just styrofoam, drawing laughter from everyone in the crowd with their cute reactions.
BTS ended the night with a performance of "Attack on Bangtan." Check out the photos from the show below!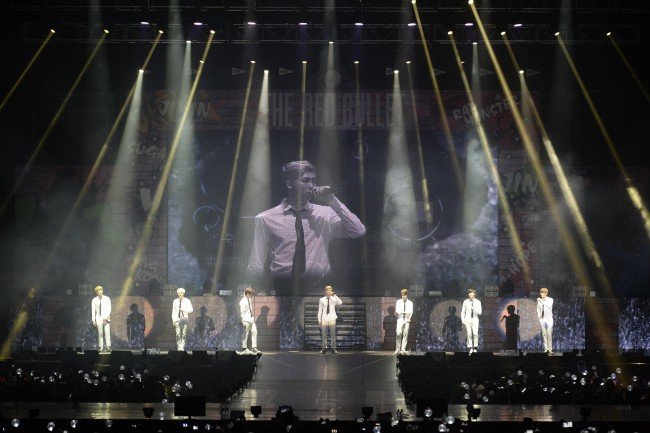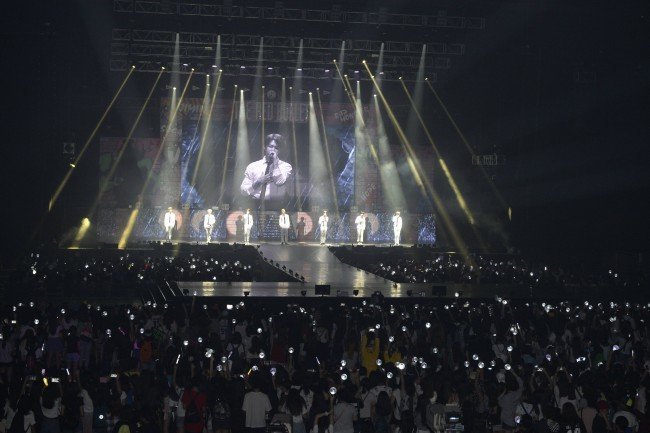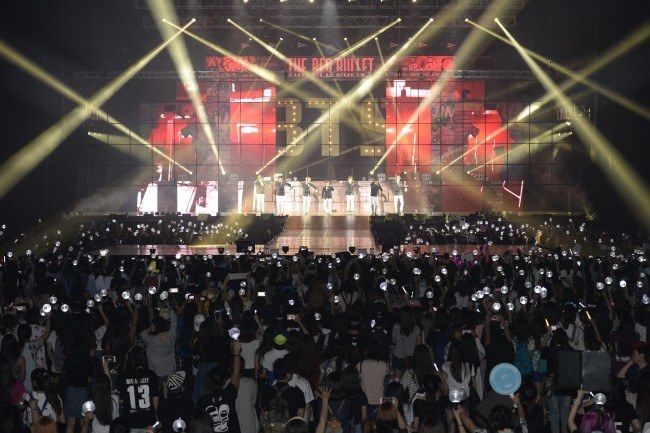 Share This Post