Chinese government bans TWICE and accuse member Tzuyu of treason
Although TWICE is one of the hottest rookies right now, it looks like the JYP Entertainment girl group has at least one major anti-fan. 
Because of the fact that almost half of TWICE is composed of international members, the girls were asked to hold up their national flags in a recent broadcast of My Little TV. And while most viewers noticed nothing unusual about the show, it has since caused a major rift between the JYP Entertainment group and the People's Republic of China.
During the broadcast, while the members held up their national flags, member Tzuyu held up the Taiwanese flag rather than the flag of the People's Republic of China. As the mainland Chinese government considers Taiwan under its jurisdiction, even though many residents of the island considers themselves the independent Republic of China rather than being part of the communist People's Republic of China, Tzuyu and TWICE have come under fire in China.
After seeing Tzuyu hold up the Taiwanese flag on the show rather than the flag of the People's Republic of China, Taiwanese singer Huang An, who is believes in the Chinese control of Taiwan, accused her of being a traitor on his Weibo account. The singer's public outcry brought the issue to the attention of Chinese broadcasting stations such as TBV, who subsequently cancelled any events or shows that would be showcasing the JYP Entertainment group.
In response to the boycott, JYP Entertainment explained that because Tzuyu is only sixteen years old, she absolutely as no solidified political view or standpoint, and did not have any ill intentions and was not voicing her opinion regarding the independence of Taiwan when holding up the Taiwanese flag. Despite this, however, the company added that they will be halting all of TWICE's promotions in China for the time being.
Find out what Netizens had to say about this article below!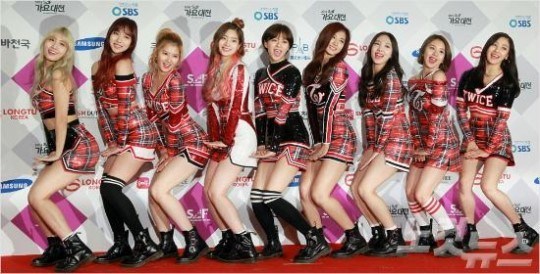 ---
NETIZEN REACTIONS
Koreaboo has collected reactions from Netizens who commented on the original article from our Korean source. The below comments are the most popular comments at the time of this article being published.
---
[+ 6897, – 274] How is such a big country so small minded. Using a minor for political reasons. I believe Tzuyu will overcome this and succeed
[+ 3724, – 207] Using children for political ruses…
[+ 2667, – 208] Cheer up Tzuyu it's not like not going to China will kill the group they can succeed in Korea.
[+ 2243, – 155] Fighting Tzuyu Fighting JYP
Source: No Cut News, Insight
Share This Post