CL starts up a Weibo account with fierce selca
Just in under a year since joining Twitter and Instagram, 2NE1's CL opens up another way of communication with fans as she joins popular Chinese SNS website Weibo.
Opened on March 19th, CL quickly made her first post on Weibo (CL_GZB) with a "WUDDDUP WEIBO!!!" and posted a photo of herself posing against a veneer wall as she threw up peace signs, cocking her head to the side with large sunglasses adorning her petite face.
Her personal fashion style is also reflected in the selca, wearing a red and gray jacket hanging gently off her shoulders, a black belly top, high-waist red pants, and sneakers adorning her feet.
Currently, CL is prepping for her solo debut in the U.S, with plans of releasing a single before her first album. For this, she has participated in various photoshoots, including with Complex magazine with whom she recently held an interview with.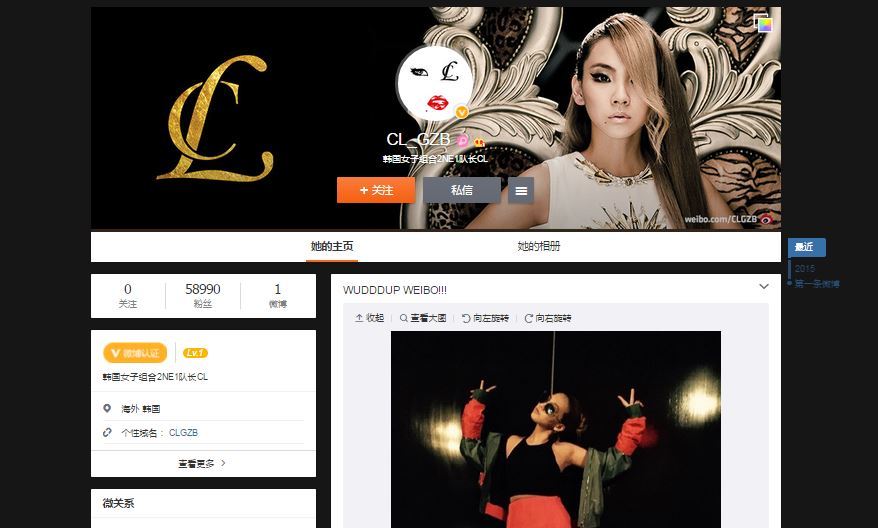 Share This Post