Clara releases album jacket images for upcoming single, "Gwiyomi Song 2"
Actress, singer, and rapper Clara Lee will be releasing an updated version of the 2013 hit "Gwiyomi Song"  this month, titled "Gwiyomi Song 2." On December 16th, she has released album jacket pictures in anticipation of the track.
"Gwiyomi Song," produced by Dandy and sung by Hari, was an instant hit in South Korea in 2013 with its cute lyrics and dance that created a trend for celebrities and fans alike. Now, Dandy is back wanting to recreate the song and give it a new feel with Clara as the singer.
"Gwiyomi Song 2" will feature a faster beat to create a more exciting atmosphere compared to the first. In addition, Clara's strong vocals will make the song more addictive and memorable than ever. In anticipation of the release, Clara released a few pictures on December 16th that showed an eccentric and funky style..
In the pictures she is seen wearing a purple wig and a blonde wig, along with a crop top, mini skirt and knee high boots in one picture, a flamingo pink bodysuit in the other, and an interesting dress with blue stocking in the last image, each set of clothing featuring giant pairs of eyes as she makes eyes hand gestures that signify the "Gwiyomi Song."
The digital single is set to be released on December 22nd along with the music video.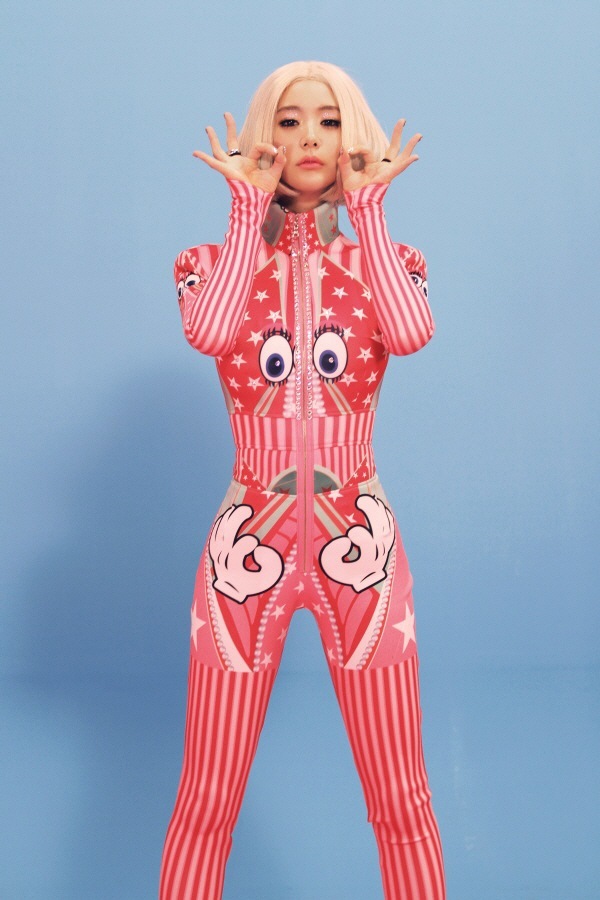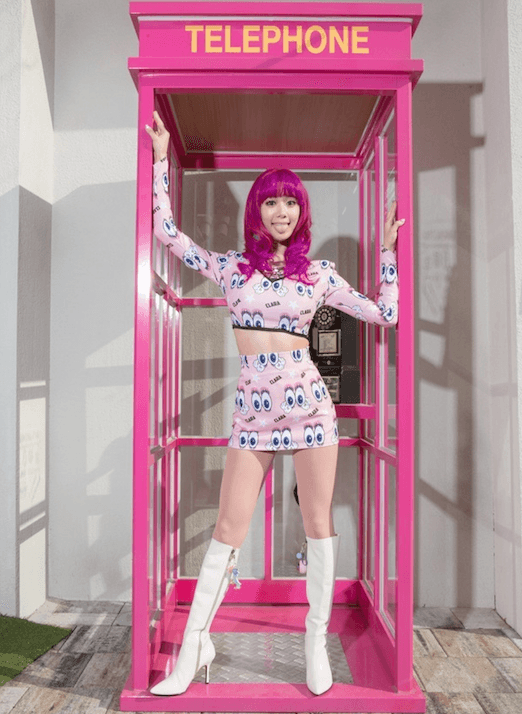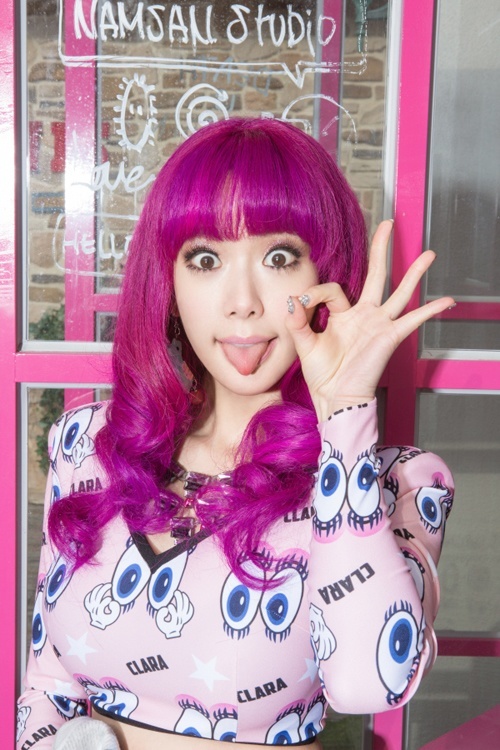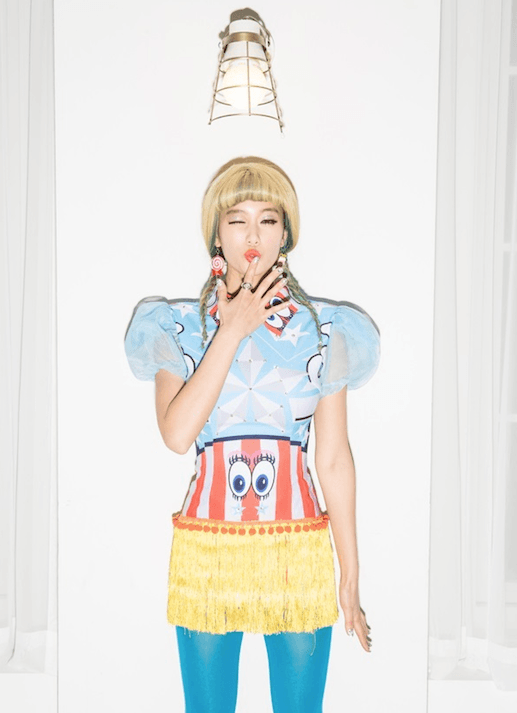 Source: Star Today, Newsquick and Herald Corp
Share This Post