Fan discovers signed Girl's Day albums in CNBLUE's trash
With the popularity of Girl's Day and member Hyeri on the rise lately, an old story involving the group and senior group CNBLUE has recently resurfaced online. 
Several years ago, a netizen made the claim that they had found copies of signed albums outside CNBLUE's dormitory. Because the albums were from groups that were either rookies or relatively unknown at the time, many netizens have jumped to the conclusion that the CNBLUE members threw the albums away out of arrogance. However, with Girl's Day now rivaling or even surpassing CNBLUE in popularity, netizens have revived the incident. Although the situation was never truly clarified, many netizens have been criticizing CNBLUE, adding that their decline in popularity and Girl's Day's rise are results of karma.
Find out what Netizens had to say about this article below!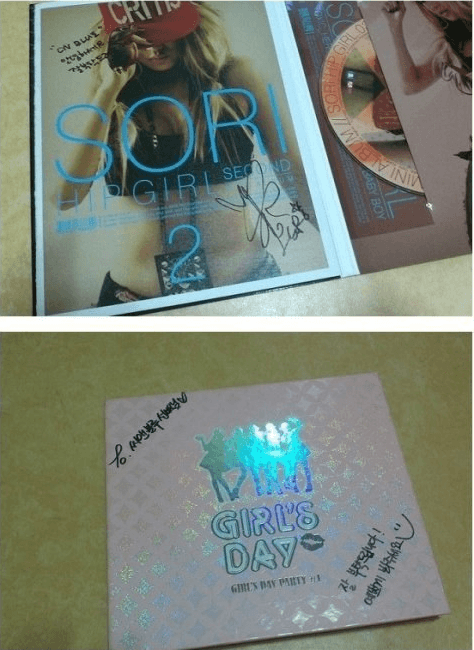 When CNBLUE was promoting for their song "Love," a netizen said that they found the CDs in the trash outside of CNBLUE's dormitory. 
In response to a post by the netizen, FNC Entertainment gave conflicting statements regarding the issue. First, they said the story was a manipulation, but then changed their story, claiming that a cleaner threw the albums out on accident. Finally, they said that the albums were stolen from the group by sasaeng fans. 
---
NETIZEN REACTIONS
Koreaboo has collected reactions from Netizens who commented on the original article from our Korean source. The below comments are the most popular comments at the time of this article being published.
---
[+ 299, – 28] CN Blue won 1st place as soon as they debuted so they don't know hardships…Girl's Day were nobodies back then. Look how the situation has flipped.
[+ 210, – 20] That's so harsh….even if they didn't want to keep it they could have thrown it away better. They just left it sitting in the garbage..
[+188, – 9] Wow….what the hell did they seriously throw it away or did the management just trash it..
Source: Pann
Share This Post