"Criminal Designer" reveals movie poster featuring Go Chang Suk, Lee Hyun Woo, and Kim Woo Bin
The movie we have all been waiting for, Criminal Designer, has finally revealed its main promotional poster featuring actors Lee Hyun Woo, Kim Woo Bin, and Go Chang Suk!
Though previous stills of the individual characters have been released several weeks ago, on November 18th, Top Star News released the high quality version of the official main poster for the upcoming film, Criminal Designer (working English title; The Technicians literal title), set to air in December.
In the poster, Go Chang Suk, Lee Hyun Woo, and Kim Woo Bin are looking very bold, devious, and chic while walking nonchalantly in their sleek, black outfits. Go Chang Suk is smiling while holding a briefcase, most likely filled with technical tools. Lee Hyun Woo looks to be whistling freely with his hands thrown into his pockets while Kim Woo Bin seems to be on a cautious lookout for anything unusual.
Criminal Designer, which has already been presold in four other Asian countries, is a film about three surprisingly intelligent and skillful technicians who join forces together and enter a business of plotting and executing a high-scale robbery of rare diamonds.
Kim Woo Bin will be playing the role of Ji Hyuk, who, although is considered one of the youngest of all technicians in the underground business, he is the most skillful and talented safe-cracker of them all. Go Chang Suk will be taking on the role of a gravitation supplier named Goo In, and Lee Hyun Woo will be playing the role of Jong Bae, one of the youngest and greatest server and net hackers of all.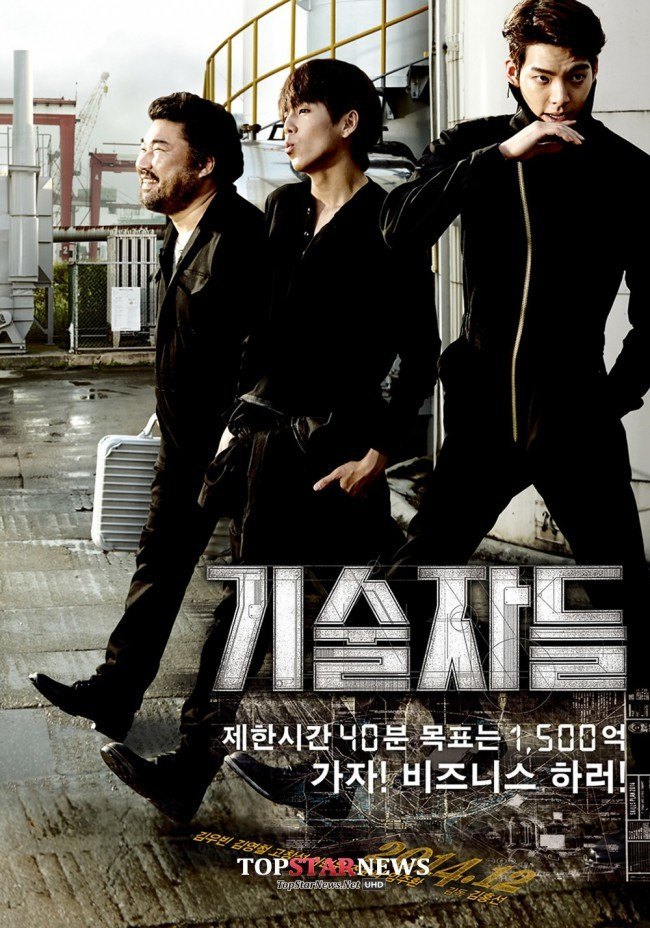 Source: Top Star News
Share This Post