Dara reassures fans with a healthier glow in Instagram post
2NE's resident baby-face Dara is jumping with joy in a new Instagram post, looking healthy and excited with the freshest vibe we've probably ever witnessed from the lovely lady!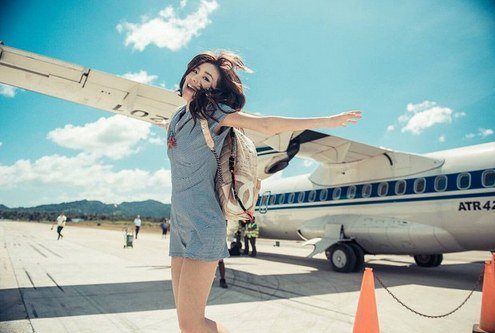 The news of her arrival at Palawan in the Philippines was marked by the touch-down-confirmation photo Dara uploaded on her Instagram account, along with the caption, "We've arrived at our resort via private airplane! Gawking at the beautiful scenery and natural environment has even distracted me from my fear of flying. It was a great ride. #elnido #palawan #philippines".
It is truly amazing to see Dara so happy and at rest, especially so because she is spending her vacation in the country she has lived for the majority of her adolescence. Her widely spread arms and joyous beam are only a few of the many indicators of what is to be a rewarding vacation. The small sample we get of the scenery that the beautiful nation has in store for all visitors expresses only a fraction of what the real deal is like, however, the tiny glimpse is enough to fill the viewer with such joy and wonder, one can only imagine what it would be like to standing there for ourselves.
Dara has been the topic of a lot of trending news lately, thanks to her Funny or Die collaboration skit with Walking Dead actor Steven Yeun, amongst other activity.
[instagram://u_vfXdwvCS6i]
Share This Post