[★EXCLUSIVE] Derrick Bullock claims he will sue "boyband guy that stole my music" + YG Entertainment blocks video on YouTube
Earlier today, we wrote that a singer named Derrick Bullock claimed to own rights to TAEYANG's hit song, "Eyes, Nose, Lips". Now, in an exclusive, Koreaboo has found out that Derrick still adamantly claims to own the song and has revealed he will be the one to sue, not YG Entertainment, if it comes to it. 
Derrick Bullock wrote on the description of his "Change Me" YouTube video, "Derrick Bullocks single (written 4 years ago contrary to popular belief) documentation and dated video feeds are available from 2008 video taping me composing this music. It DOES NOT belong to a Korean band – it was stolen from me and used in music in Korea 4 years ago. Before you start telling Derrick he stole this music, get your facts straight. Video and paper documentation are available for proof that all rights belong to Derrick Bullock." 
This description has since been deleted from the video. However, the link to his track, which is available for purchase on iTunes, still remains.
YG Entertainment artist and BIGBANG member Taeyang made a solo comeback with his album Rise, released at the beginning of June 2014, which spawned the Song of the Year (2014 MAMA), "Eyes, Nose, Lips," written by Taeyang and Teddy, composed by Teddy, Dee.P, and Rebecca Johnson.
In a tip to Koreaboo, a reader revealed to us that she had spoken to Derrick Bullock through Google+, and after verifying, we were able to receive his statement to her. In the message he reveals, "I composed this music back in school more than 5 years ago with all the documentation to prove it. If anyone is getting sued it's your boy band guy that stole  my music, not me. Thanks tho :)"
Meanwhile, YG Entertainment has released a statement saying, "We are aware of the issue at hand and we are internally preparing to deal with the matter." The company has also blocked the video on YouTube, filing a copyright notice.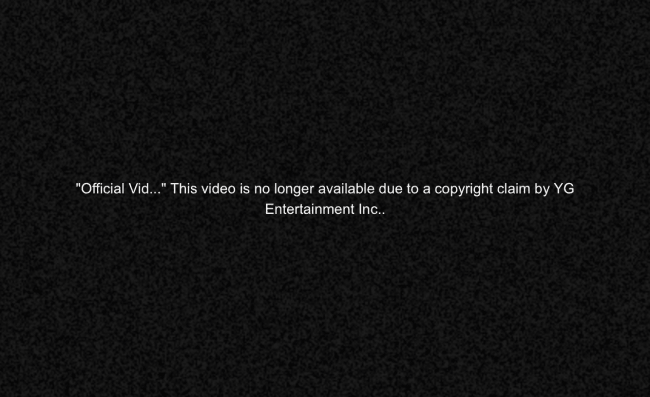 Share This Post