Did Girl's Day Hyeri's Image Turn 180 Degrees After Starring In Hit Drama "Reply 1988"?
There's no question that Girl's Day's Hyeri is currently one of the top female celebrities in Korea. 
But while she's beloved by fans all across the country right now, however, it wasn't long ago that the Dream Tea Entertainment was at the receiving end of a wave of criticism from fans for her alleged rude behavior. Because of this swift change in image, however, there have been theories that suggest her image was fixed through her superb casting and acting in hit drama Reply 1988, which has skyrocketed her career to where it is now.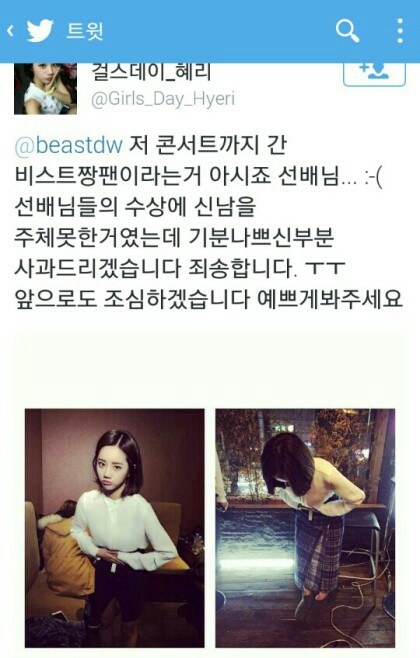 Source: Pann
Share This Post