"Dr. Ian" publishes photos from first script reading session ft. 2NE1's Dara and Kim Young Kwang
Upcoming Korean-Chinese web drama Dr. Ian held their first script reading with 2NE1's Dara, Kim Young Kwang and more cast members. 
The production staff behind Dr. Ian released the photos on March 26th which featured its lead characters Dara nd Kim Young Kwang in deep concentration on their script reading.
Dara, who will be taking her first acting project as the lead actress, was said to have been praised for her flawless rehearsal and characterisation with Kim Young Kwang complimented for matching with the actress.
The actress will be playing the role of So Dam, a 4-dimensional office worker, who has the tendency to hide her face when faced with dilemma, while the actor will play the role of a therapist who uses hypnosis in helping his patients.
The web drama is scheduled to start airing on March 29th.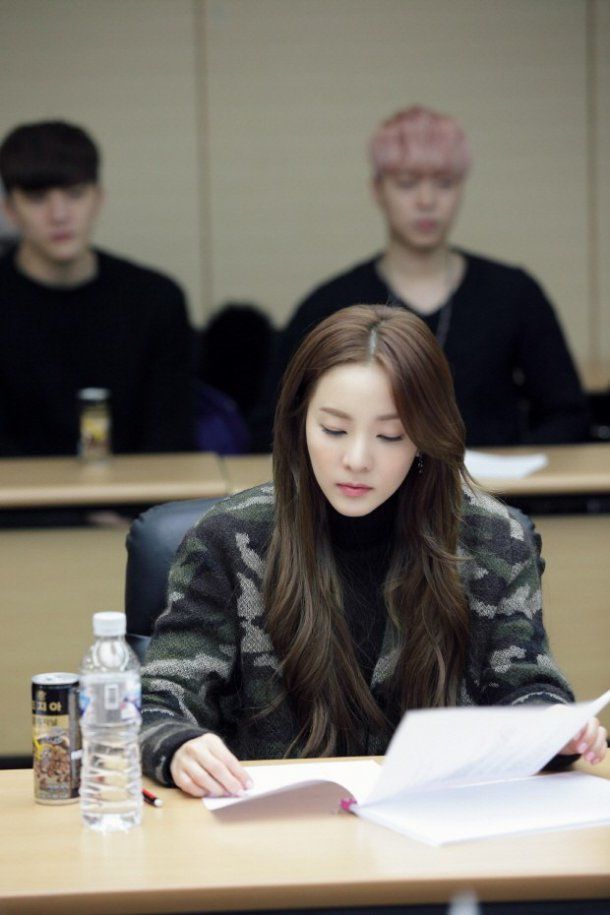 Source: Chosun Ilbo
Share This Post