"Entertainer" holds first script reading session with Ji Sung, Hyeri, Kang Minhyuk and more
After much talk, upcoming SBS drama Entertainer finally completes their cast members and holds their first script reading session.
In photos released on March 30th, officials gave an update on the drama's first script reading, where the confirmed actors and actresses gathered in one place for the first time. The atmosphere of the session was further described as dynamic as the cast members were already hooked to their respective characters.
The Entertainer (Ddandara) have a long-list of cast members spearheaded by Ji Sung, Girls' Day's Hyeri, CNBLUE's Minhyuk and will be joined by Lee Tae Sung, Gong Myung, TEEN TOP's L.Joe and more.
The drama revolves around the role played by Ji Sung who was became the CEO of a small, but new entertainment company after having worked as a director on one of the biggest entertainment agencies. The plot will follow his challenges to gather artists in forming a band.
Entertainer (Ddandara) will start airing on SBS on April 20th.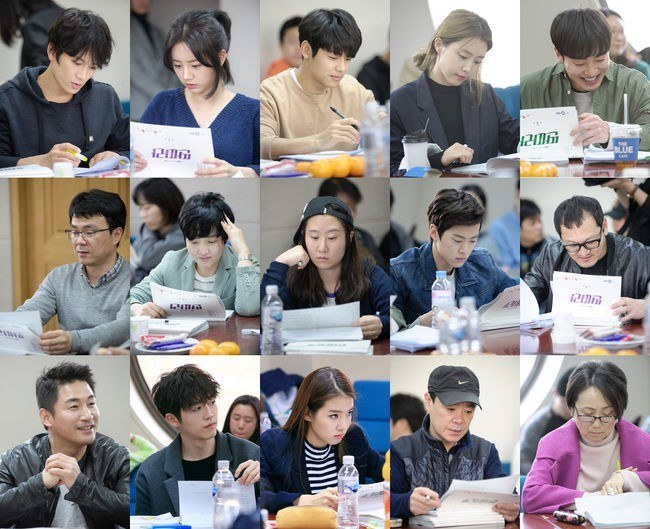 Source: Dispatch
Share This Post