Epik High parodies "K-Pop Star" judges Yang Hyun Suk, J.Y. Park, and Yoo Hee Yeol
Hip-hop group Epik High is preparing for another round of concerts and has released another set of parody posters that have netizens laughing it up at their spot on imitations.
The group recently released another set of posters, creating hype for their next series of concerts in Korea. As per their last concert series held over the summer, Epik High continues with hilarious parody posters to promote their winter event.
Last time, Epik High took on several popular films including Ju-On (aka The Grudge), Interstellar, and more. This time, they parody Korean celebrities including their agency's CEO, Yang Hyun Suk, and even 1st generation K-Pop idol female group, S.E.S!
Find out what Netizens had to say about this article below!
A netizen on Instiz wrote on November 3rd, "Poster for this group's concert ㅋㅋㅋㅋㅋㅋㅋㅋㅋㅋ" and continues, "Epik High's amazing concert posters last summer (below)."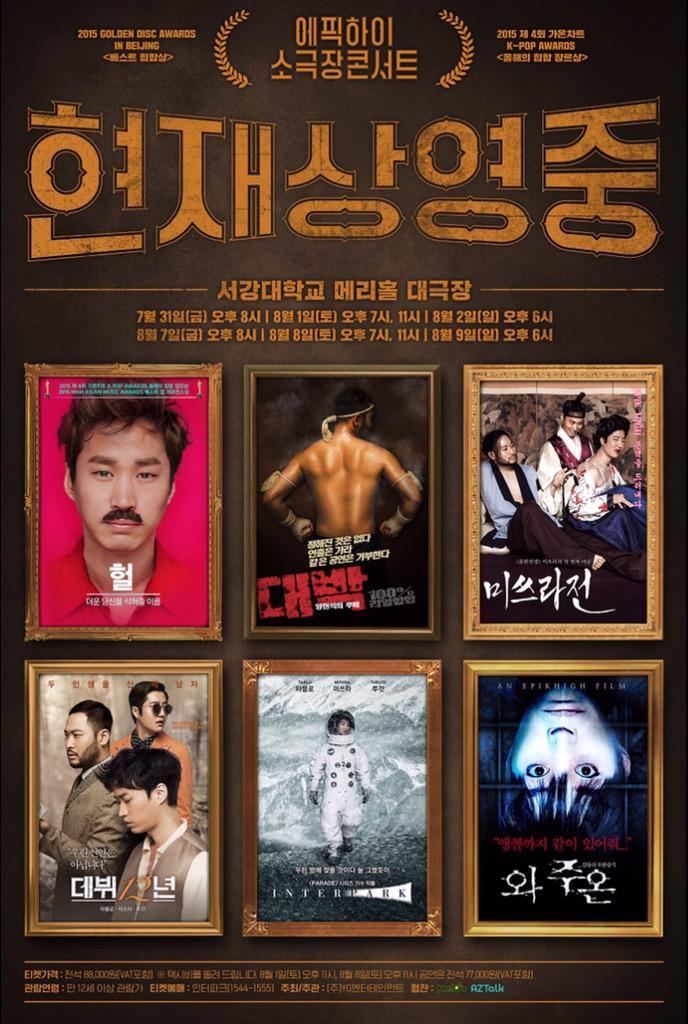 "The return of their craziness," continues the netizen.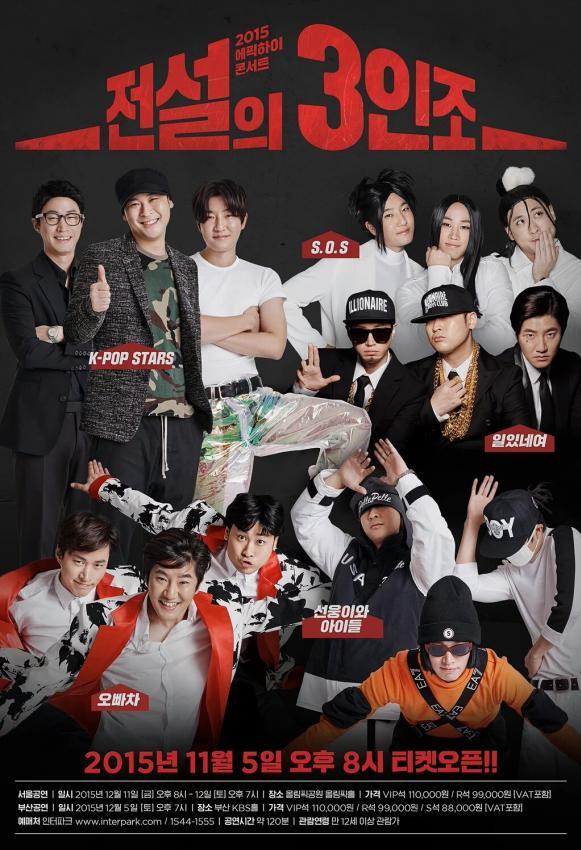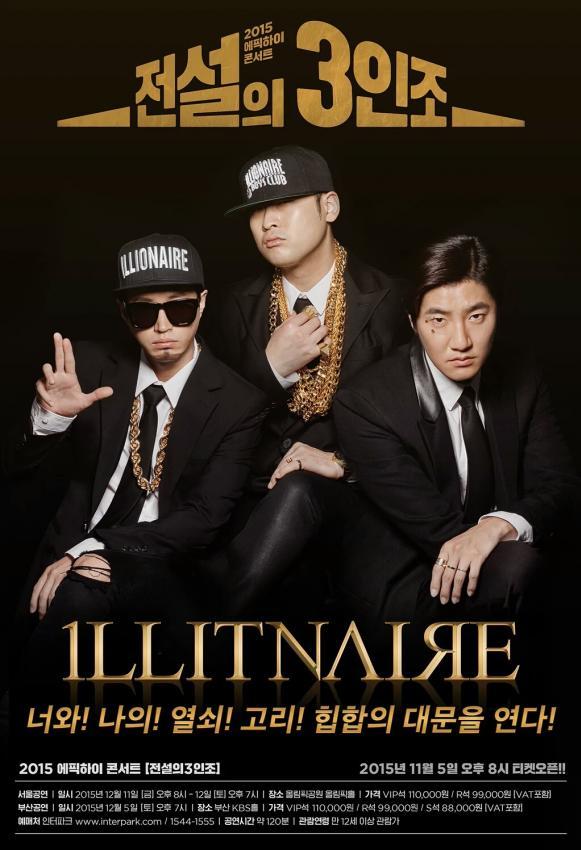 Parody poster of 1llionaire Records representative CEOs and founders, The Quiett (Mithra Jin) and Dok2 (Tablo), and singer Beenzino (DJ Tukutz).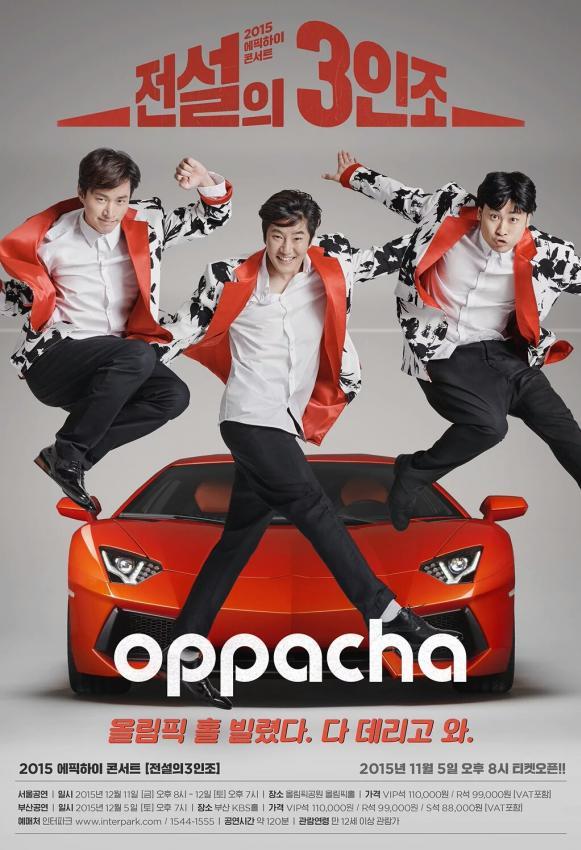 Parody of the popular Show Me The Money 4's track "Oppacha (Oppa's Car)" performed by Tablo, Jinusean, and Incredivle.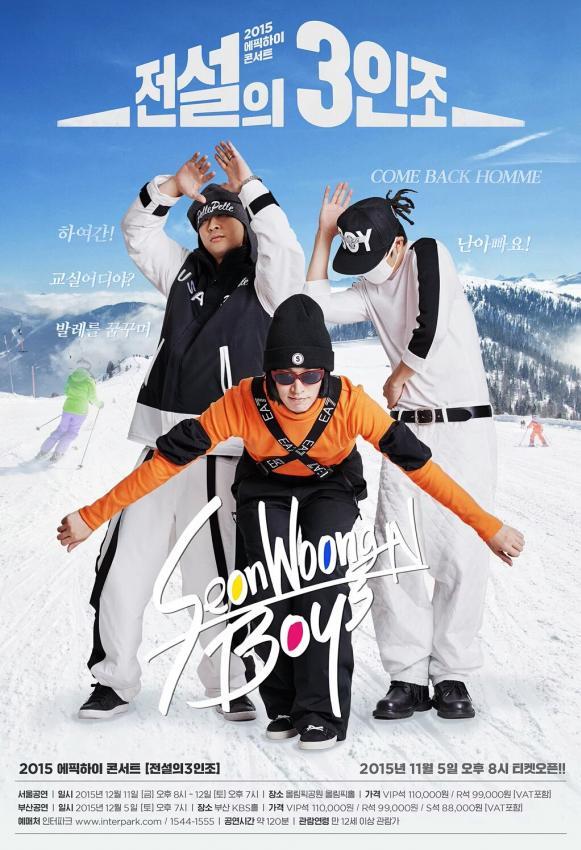 Parody poster of Seo Taiji and Boys renamed as Seon Woong N Boys.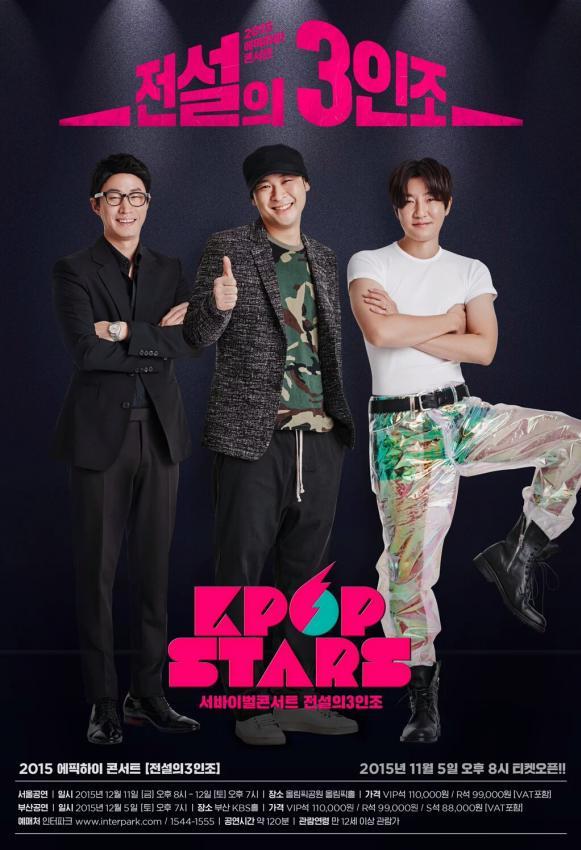 Parody of the current K-Pop Star judges, YG Entertainment's Yang Hyun Suk (Mithra Jin), Antenna Music's Yoo Hee Yeol (Tablo), and JYP Entertainment's J.Y. Park (DJ Tukutz) in his famous plastic pants!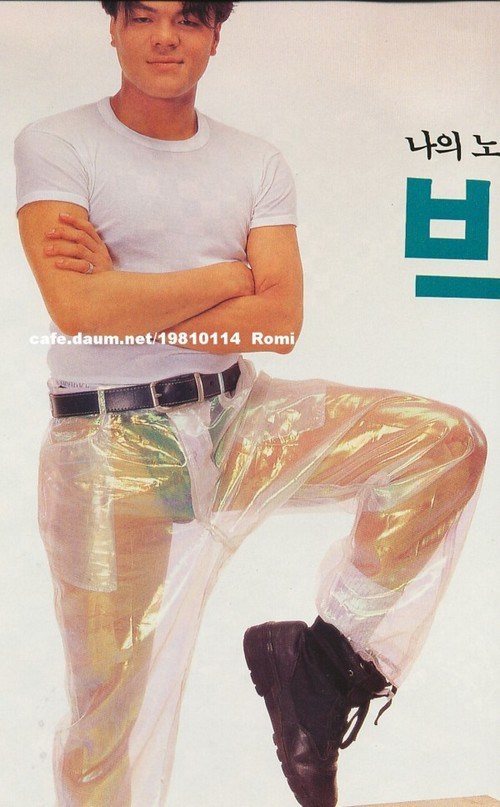 Epik High will hold their concert Legend 3 at the Olympic Park Olympic Hall on December 11th and 12th.
---
NETIZEN REACTIONS
Koreaboo has collected reactions from Netizens who commented on the original article from our Korean source. The below comments are the most popular comments at the time of this article being published.
---
I forsee an upturn ㅋㅋㅋㅋㅋㅋㅋㅋㅋㅋㅋㅋㅋㅋㅋㅋㅋㅋㅋㅋㅋㅋㅋㅋㅋㅋㅋㅋㅋㅋㅋㅋㅋㅋㅋ
---
ㅋㅋㅋ I'm going crazy ㅋㅋㅋㅋㅋㅋㅋㅋㅋㅋㅋㅋㅋㅋㅋㅋㅋㅋㅋㅋㅋㅋㅋㅋㅋㅋㅋㅋㅋㅋㅋㅋㅋ
---
They got YG ㅋㅋㅋㅋㅋㅋㅋㅋㅋㅋㅋㅋㅋㅋㅋㅋㅋㅋㅋㅋㅋㅋㅋㅋㅋㅋㅋㅋㅋㅋㅋㅋㅋㅋㅋㅋㅋㅋㅋㅋㅋㅋㅋㅋㅋㅋㅋㅋㅋㅋㅋ They took advantage of YG ㅋㅋㅋㅋㅋㅋㅋㅋㅋㅋㅋㅋㅋㅋㅋㅋㅋㅋㅋ
---
ㅋㅋㅋㅋㅋㅋㅇㄴ Yang Hyun Suk ㅋㅋㅋㅋㅋㅋㅋㅋThose surprise moments, Epik High feat. Yang Hyun Suk; Amazing; At this rate ㅋㅋㅋㅋㅋㅋㅋ
---
Ah Epik High ㅋㅋㅋㅋㅋㅋㅋㅋㅋㅋㅋㅋㅋㅋㅋ They're really good ㅋㅋㅋㅋㅋㅋㅋㅋㅋㅋㅋㅋㅋㅋㅋ
Source: Instiz
Share This Post