EXID member Hani under fire for allegedly lying on television
Netizens are criticizing EXID member Hani after accusing her of not keeping true to her words and lying while on broadcast.
EXID has been the hottest group of 2015 largely due to their music video for "Up & Down" going viral all over the world.  Out of all members, Hani has been the center of attention by being the main focus of the viral choreography videos and being in the center of a recently announced relationship with JYJ's Junsu.
However, netizens are not letting her off easy, with a new post reaching over 300,000 views and with the ratio of 20 to 1 in favor of the original poster, who is accusing her of lying.
Originally posted on Pann, netizens discussed EXID Hani's past statements and current actions. The article is titled "I Think Hani Just Says Whatever Without Thinking About Consequences" and here is the direct translation of the post and comments below.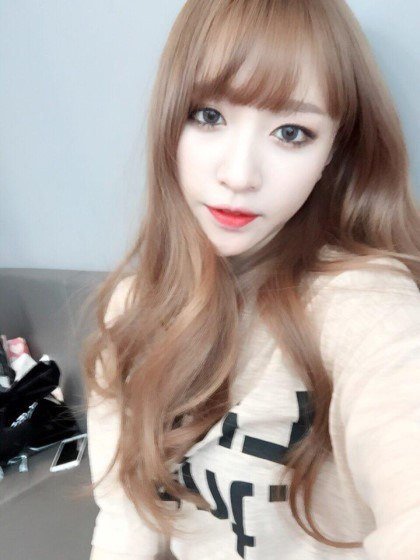 "I know that she is in the industry of keeping her image clean but this really doesn't look that great to be honest.
When EXID first gained attention and popularity, Hani stated on the program "Happy Together" and various interviews that she would not resign her contract no matter what in order to quit her job as an artist to pursue studying psychology. Whenever I saw that, I wondered what she would do when she was left without a job.
But one day, Hani was told that fans were afraid that she might leave by the interviewer. Then she started saying that she would never leave or betray her fans and kept going on and on to babble her ways lol..
And then all of her interviews, she told her fans and the public that she doesn't want to date anyone for a while. But whatever the reason whether she didn't think she'd get caught or just making empty promises, I don't know.. Doesn't she know that all the arrows might be pointed towards her if she get caught…

---
NETIZEN REACTIONS
Koreaboo has collected reactions from Netizens who commented on the original article from our Korean source. The below comments are the most popular comments at the time of this article being published.
---
[ +783 / -75] I think she doesn't think about her consequences but want to avoid the moment to look the prettiest, smartest and someone with a lot of thought. And I think she just wants to be the perfect girl on television even if it is lying on camera.
[ +552 / -33] I don't think she has a bad personality or does anything bad to anyone but I think that she is always alert about the people around her and just wants to act in the ways that people will like her. For example: They'll like me if I do this right? If I do this, they will think I have a lot of thought.. I think she is half fake and only half real. It feels like that when I see her. I think she brainwashed herself into thinking that people will like her if she acts a certain way. I get kind of irritated when I hear her talk right? I can't tell if she is actually thinking her mind or not.. I mean she is cute and outgoing but if feels like she sometimes forces it too much on television.. I know that she cares about her image so I kind of feel bad for her but it is too much. I guess she is still too young and she will slowly mature. I mean she didn't have any bad problems in the past concerning her personality right? I mean her eyes are nice and I don't think she is a fox nor a bear. I think she is just like an abandoned dog who wants to be loved and not hated. She acts in certains ways to be loved.. Please don't attack her for plastic surgeries or personality. She is still pretty.
[ +522 / -40] This is true… I hope she thinks of the consequences of her empty promises haha
[ +192 / -11] She looks like someone who is so light since she keeps babbling of words that she can't keep. Words are better short and strong instead of saying this and that.
[ +178 / -13] I'm not the only one who felt this way…. I mean her outgoing personality doesn't seem natural to me. I only kept it to myself but people around me are saying that as well… that she i faking her outgoing personality. Even on 'Radio Star,' she keeps saying things that people would like her to. I mean it is still better than idols who just say whatever but still… I can't start liking her.
[ +139 / -6] She cries every time she is on a program… I know she is emotional but if it is too much…..
Source: Pann
Share This Post