EXO Chanyeol and SNSD Seohyun spotted in an intimate moment together?
Pictures taken at the set of 'So I Married an Anti-Fan' featuring Seohyun of SNSD and Chanyeol of EXO have caught the eyes of netizens with the amazing chemistry between the two.
Chinese – Korean collaboration movie 'So I Married an Anti-Fan' released an image from their set showing Seohyun and Chanyeol. In the picture, Chanyeol has Seohyun pressed up against the wall and is staring into her eyes.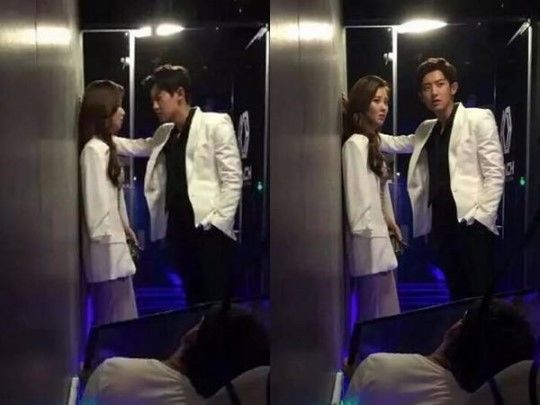 This is Seohyun's debut as a movie actress and Chanyeol appears as a trainee hoobae in the same company as Seohyun.
This movie based on a novel by author Jiwan, unfolds the story of a top star and a female reporter who meet for the first time when the female lead (reporter) takes a picture of the male protagonist (top star) at a club.
Source: Xports News
Share This Post