EXO cover group gains attention for SEVENTEEN imitation
The Thai boy group that was earlier noted for copying EXO seems to have moved onto imitating rookie boy group SEVENTEEN instead, netizens note.
Millenium Boys were the end of much netizen heat for copying EXO, even sprouting dating rumors and removing members as they occurred in their Korean counterparts.
Now, netizens have noted that the boy group seems to have changed its target to SEVENTEEN. A visual chart shows the member-by-member cover that they are engaging in. The original poster in the Pann forum expressed sympathy for SEVENTEEN as other commenters felt this imitation was poor business practice as well.
While Millenium Boys has risen to fame due in large part to their dance covers, many netizens feel upset that they use being mistaken as their Korean counterparts as a way to climb the media ladder.
Find out what Netizens had to say about this article below!
Take a look at the visual below: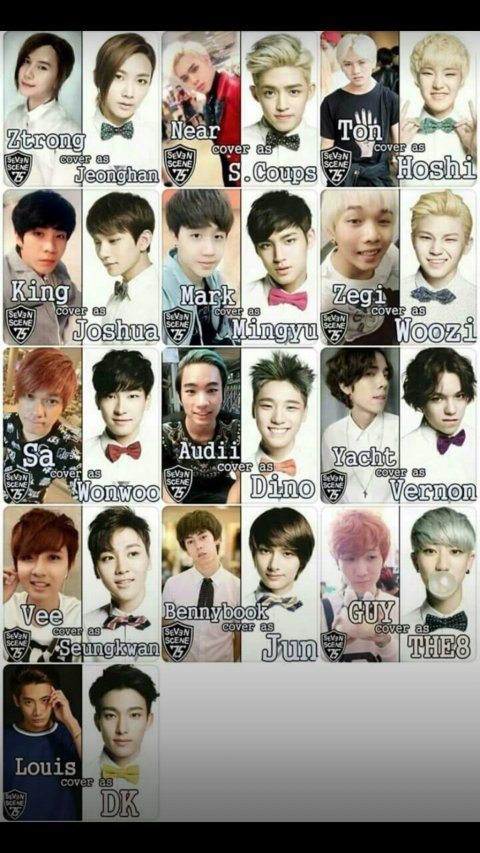 ---
NETIZEN REACTIONS
Koreaboo has collected reactions from Netizens who commented on the original article from our Korean source. The below comments are the most popular comments at the time of this article being published.
---
[+ 306, – 1] When EXO dates they date when a member leave they kick a member out ㅋㅋㅋㅋ the level of copying is crazy if EXO died I feel like they would die too
[+ 238, – 31] This reminded me how handsome SEVENTEEN is
[+ 235, – 3] Covering is no crime but they profitize. Some people in Thailand thought they were the real EXO. They advertise themselves as EXO when they can't even replicate the quality…they were EXO leeches and now they're on to SEVENTEEN… I now see why EXO-Ls were upset…
Source: Pann
Share This Post