EXO experiences stage "wardrobe malfunction" at recent Macau "EXO'luXion" concert
EXO recently completed their latest tour stop for EXO'luXion, performing in Macau at the Cotai Arena on November 21st. However, an unprecedented incident occurred that had fangirls screaming.
As the group prepared for their next stage mid-performance, EXO hid behind a white paper sheet prop with the light shining behind them so their shadows were revealed to their audience as they changed.
While some members had already quickly changed their shirts, others had not been so quick and were still in the middle of doing so and were unprepared when the white sheet suddenly fell, revealing the behind-the-scene. As some of the members attempted to pull the sheet back up, part of it broke prompting concert staff to run out on stage and hold it up as EXO completed changing.
Hilariously, Baekhyun run to the front of the stage dancing humorously in attempts to avert fans' gazes to him.
Below is a translation of a netizens post who shared the incident with others on community online board Instiz, sharing fan taken photos of the EXO members' reaction at the situation, titling it "The accident at EXO's concert yesterday."
Find out what Netizens had to say about this article below!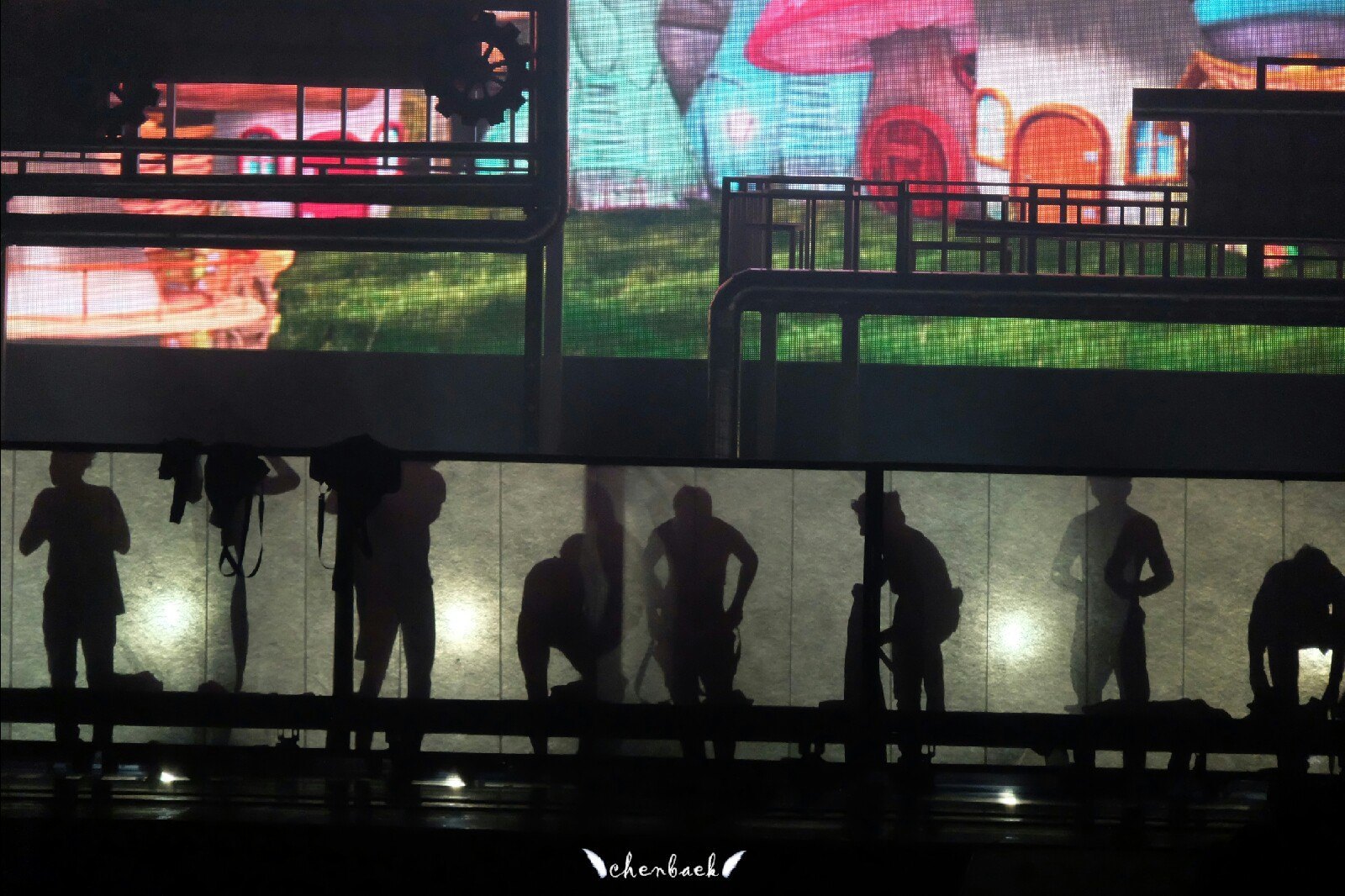 "They changed behind paper sheets during Lucky and the sheet fell offㅋㅋㅋㅋㅋㅋ"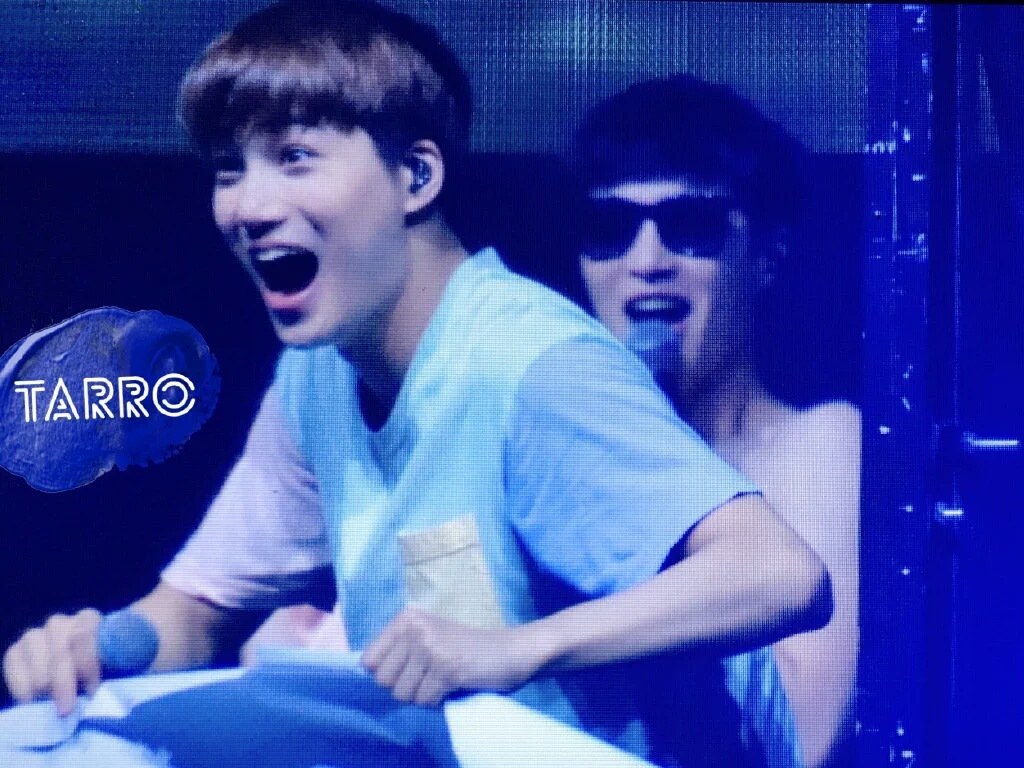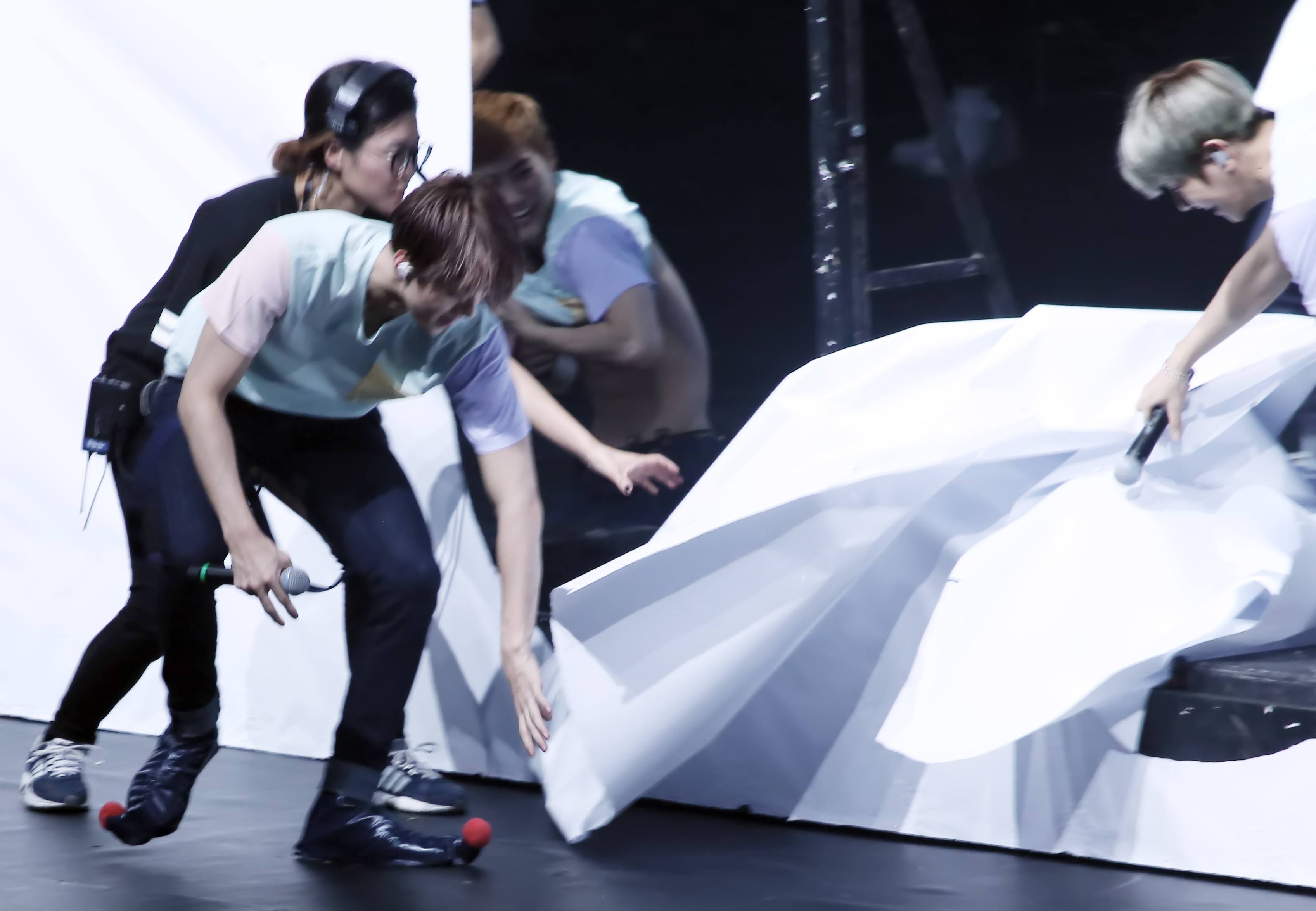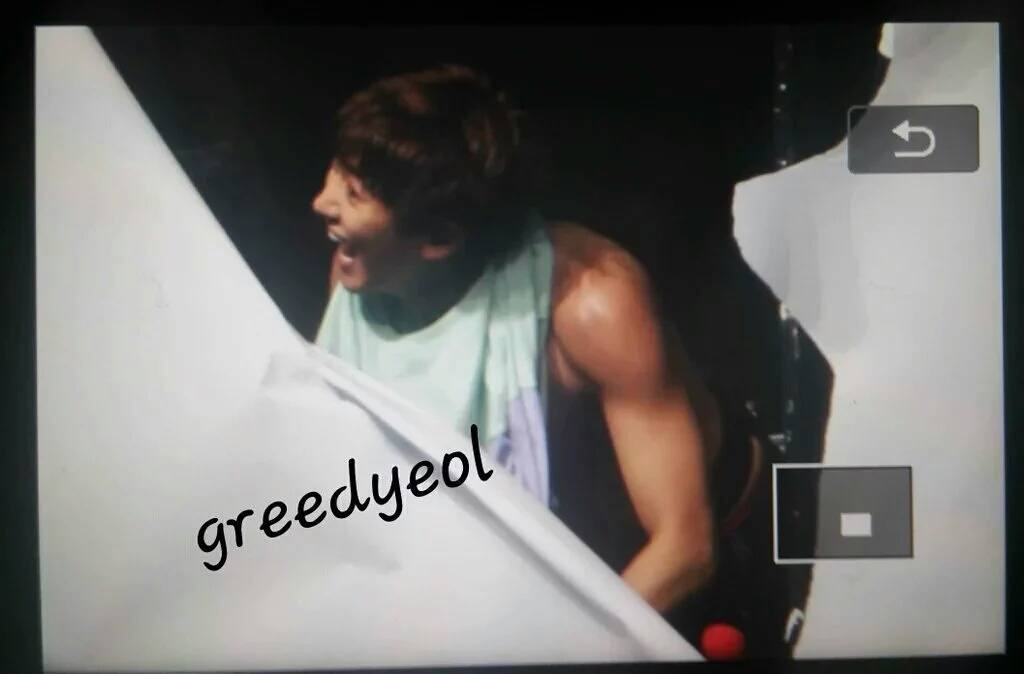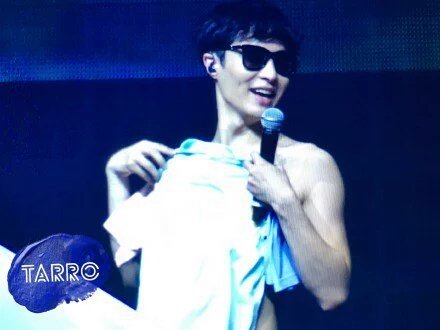 "Baekhyun distracting the fans ㅋㅋㅋㅋㅋㅋㅋㅋㅋㅋㅋ"
---
NETIZEN REACTIONS
Koreaboo has collected reactions from Netizens who commented on the original article from our Korean source. The below comments are the most popular comments at the time of this article being published.
---
BaekhyunㅋㅋㄱㅋㅋㄱㅋㄲㅋㅋㅋㅋㄱHe's so cuteㅋㅋㄱㅋㅋㄱㄱㅋㄱㄱㄱ

The paper sheet saves the day!!!!!Baekhyun at the endㅠㅠㅠㅠㅠㅠㅠㅠㅠㅠㅠㅠㅠ

So cute ㅋㅋㅋㅋㅋmy babiesㅋㅋㅋㅋㅋㅋㄱㄱㄱ
Baekhyunㅌㅌㅋㅋㅋㅌㅋㅋㅋㅋㅋㅋdistractingㅋㅋㅋㅋㅋㅋ
Heol Daebak we need to give that paper sheet an awardㅋㅋㅋㅋㅋㅋㅋㅋ
Wow all their bodies

ㅋㅋㅋㅋㅋㅋㅋㅋgood job paper! how did you know just what I wanted?

Thank you…
Source: Instiz
Share This Post